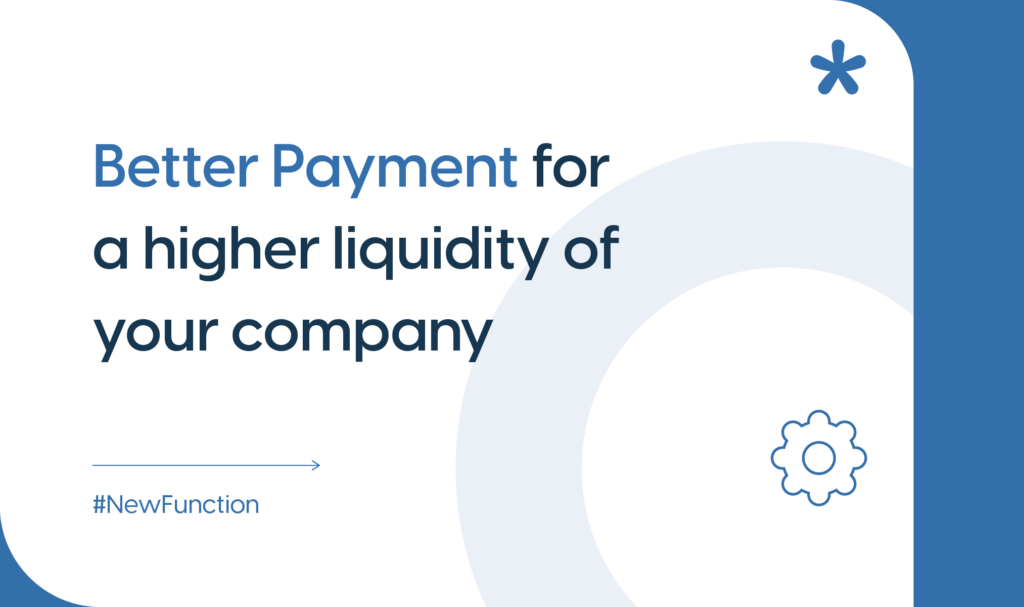 What you should use Better Payment for? As an easybill user, you enjoy creating invoices in just a few steps or even completely automating them every day. The most popular payment method in Germany, at least in online commerce, is still PayPal. However, purchase on account or payment by direct debit are also an integral part of daily sales life.
So how about letting your customers benefit from the time-saving advantage as well and pay their invoices with 2 clicks? Quasi a win-win situation for both sides. We are happy to give you a brief outlook on the new easybill feature.
What is Better Payment?
Better Payment is an online payment system that allows you as a seller to offer payment methods to your customers without having to administer them yourself. By registering with Better Payment free of charge, you can view at any time which invoices have been paid using a Better Payment payment method.
The following user fees apply for using Better Payment for your invoices:
sending invoices only, with the option of immediate payment through Better Payment, is free of charge
regardless of the payment method chosen by the buyer/customer, you pay 1.8% of the invoice amount as a service fee to Better Payment
plus 0,25 Euro transaction fee for each payment.
Your incurred fees will be listed in your Better Payment account.
Increase liquidity thanks to Better Payment
Of course, you could now say that the entrepreneur himself can also collect a direct debit from the customer. So what is Better Payment for? The advantage is: the administrative effort no longer lies with you as an entrepreneur. In order to be allowed to collect an invoice from a customer by direct debit, you must have a SEPA mandate in advance. The customer must agree that you may debit his account and debit the money accordingly.
When paying via Better Payment, your customer actively selects the payment method and thus agrees to the terms and conditions and the direct debit authorization by Better Payment. So you no longer wait for days or until the granted payment term is reached for the amount to arrive in your bank account. Your customer has the possibility to pay the invoice immediately after receiving it. With a payment method of his choice.
Win-win for both sides!
Read also:
Paying bills via Better Payment (Help center in german)
Invoices, taxes and co.: How to create private invoices correctly
Vacation rental invoices: Our 10 points for your checklist