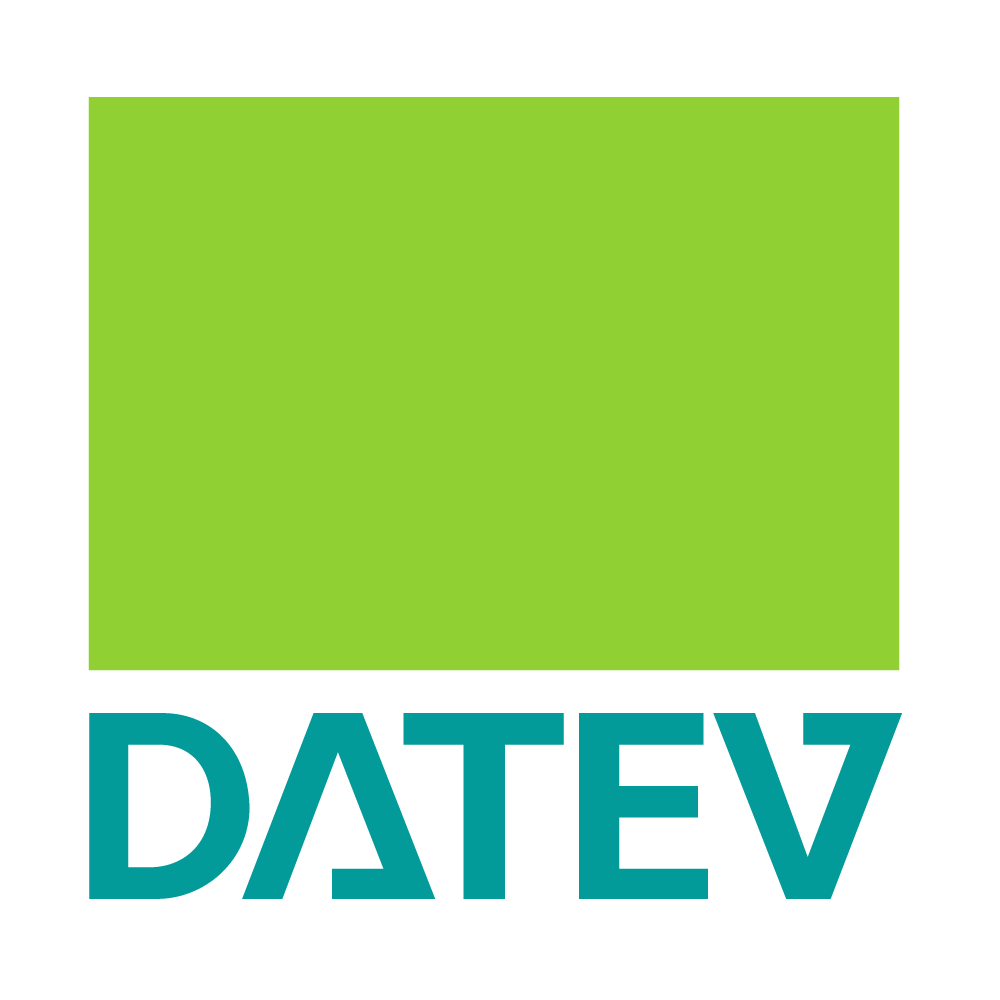 DATEV
What you should know about DATEV
DATEV Software and Consulting
The range of services includes, above all, accounting, human resources management, business management consulting, taxes, office organization, enterprise resource planning (ERP), IT services as well as further education and consulting. With its solutions, the Nuremberg-based cooperative, founded in 1966, improves the business management processes of 2.5 million companies, municipalities, associations and institutions together with its members.
Wide range of products
DATEV's service spectrum ranges from more than 200 PC programs, cloud services, data processing and archiving in the datacenter to outsourcing services and security services. Consulting services in Germany and some other European countries complete the offer.
Debit and credit
The financial accounts of many of the medium-sized German companies are prepared by tax advisors or within the company itself using DATEV software. Accordingly, DATEV is also a synonym for a German standard of computer-aided accounting.
Entrepreneurs and ty advisors
DATEV promotes cooperation between tax consulting firms and companies. An individually coordinated division and interlocking of work processes opens up synergy potentials. DATEV provides the ideal software for implementing the jointly defined distribution of tasks, from areas such as merchandise management, human resources and quality management to operational accounting and human resources management.
DATEV data service (Rechnungsdatenservice 1.0)
Use the possibility to transfer your voucher images and accounting proposals to DATEV via interface. Via tax consultant access, your tax consultant can export the data himself and transfer it to DATEV. You can find more information here.