Simple. Efficient. Successful. Automate your invoices.
The smart solution for self-employed professionals
Automate your invoice management with easybill. Save time, minimize errors, and focus on your business. Discover how easybill makes self-employment more efficient.
Time-saving in invoice management

No missing mandatory information

Faster order processing and time-saving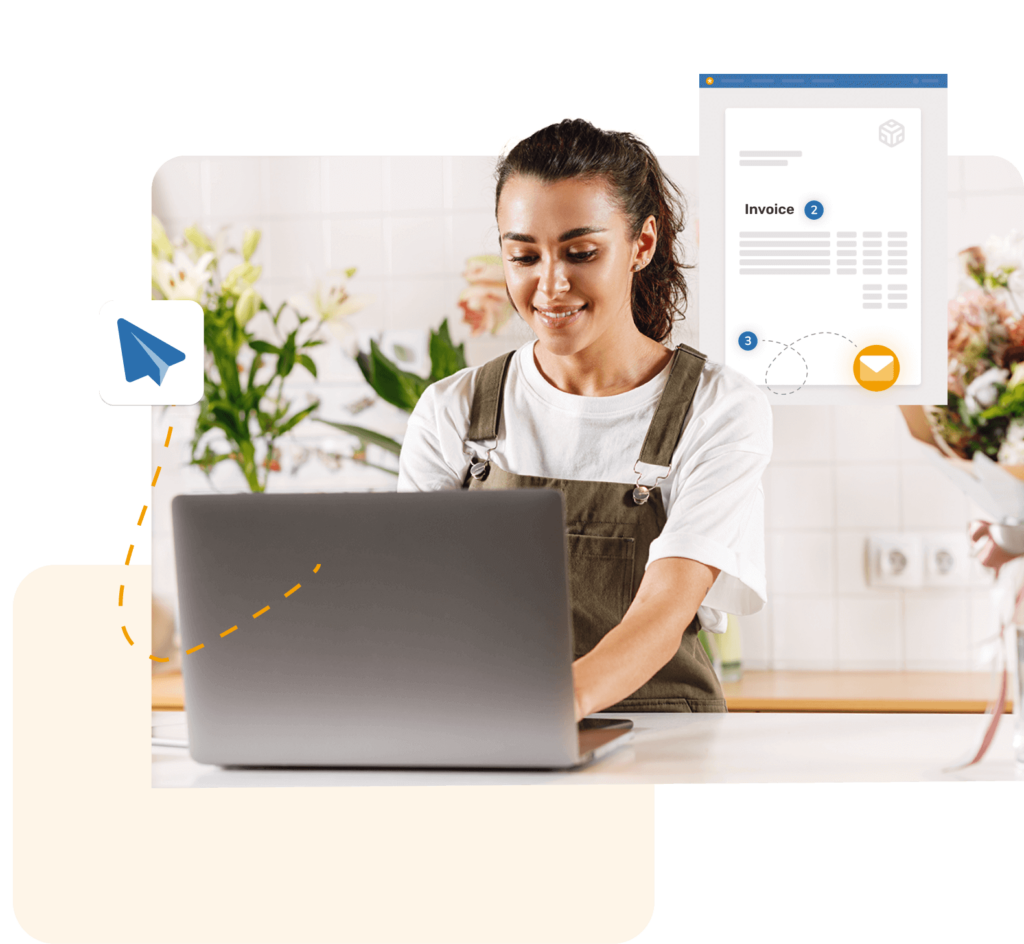 Professional invoice design
Customize invoice
Create the foundation for all your invoice templates within minutes with the Layout Editor. Add your custom logo or stationery, upload your own fonts and customize the look of your invoice template according to your ideas. Create as many templates as you like online at any time.
Strengthen your brand and impress your customers with a custom invoice that not only reflects your branding, but also reinforces your business identity.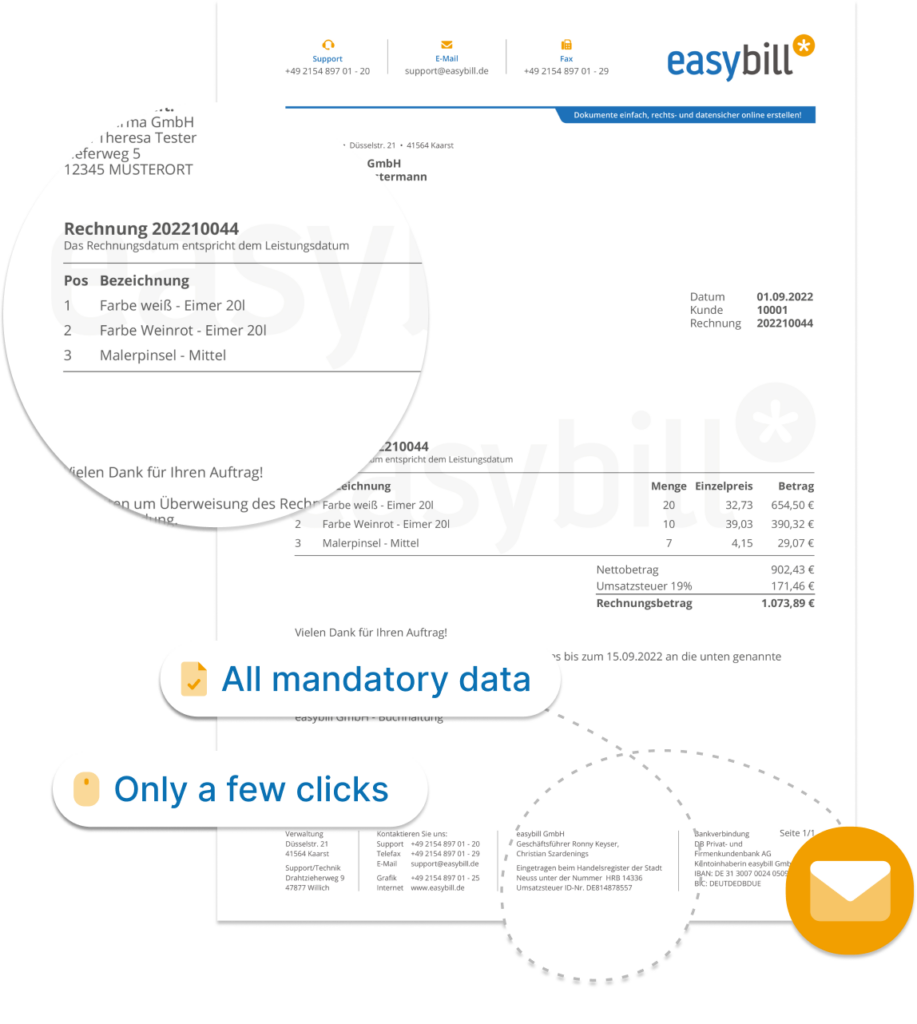 Layout and template editor for individual invoices and other documents

Use your own logo or stationery
Add useful tools like QR codes and PayPal button

Customize the invoice number format according to your needs
Invoice creation made easy!

Benefits for self-employed professionals.

Automate your daily tasks with easybill. For many self-employed professionals and entrepreneurs, invoice creation is a tedious obligation that needs to be done. But it can be different! What if invoice creation and complete accounting could be done with just a few clicks? Easily keep track of open and paid invoices and completed transactions.

Watch our short introductory video to learn more about how easybill can assist you in your daily work.
Create invoices as a self-employed

professional
Mandatory information on an invoice

---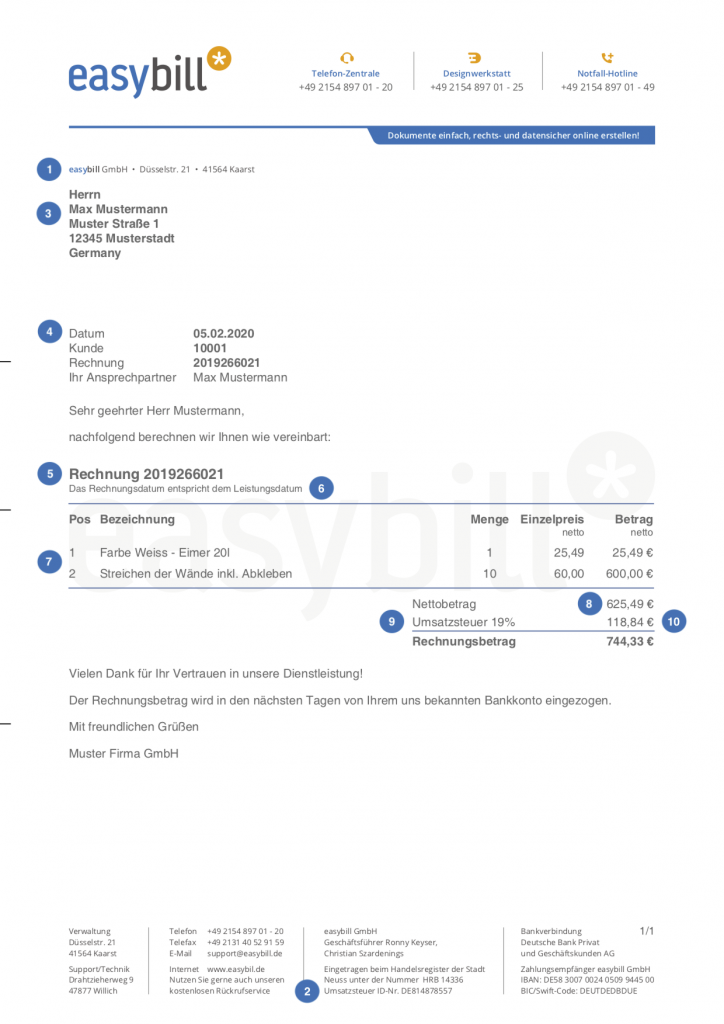 How do you write an invoice? What mandatory information must an invoice contain? It is recommended to include the following 10 components in the invoices as a matter of principle.
Full name and address of the company

Full name and address of the customer

Date of issue / date of invoice

Time of delivery / service

the quantity and the type of delivery or the scope and the type of the service

Fee for the delivery / service in net

Sales tax rate on the omitted net remuneration

Sales tax amount on the omitted net renumeration
Marius Krauza
mybait.de Online merchant
Maximize your efficiency and professionalism
with automated invoicing
---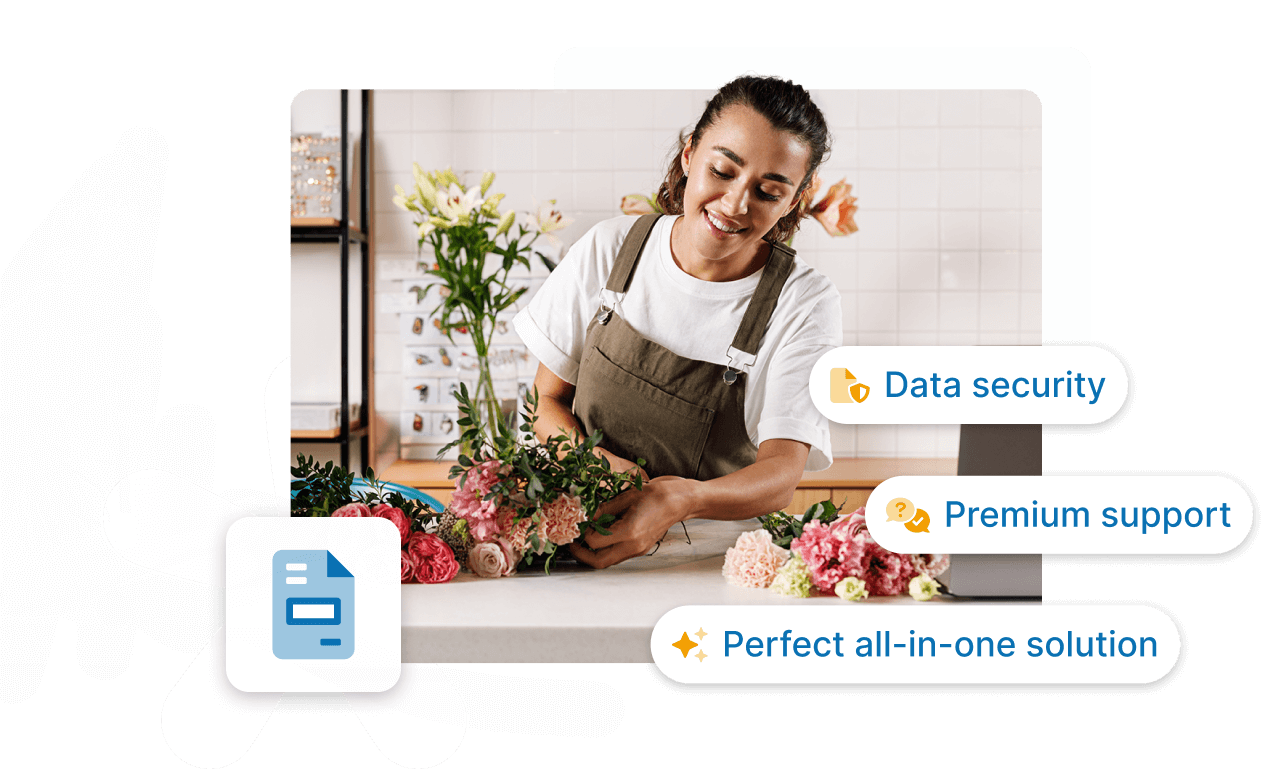 Faster incoming payments, less administrative work and a professional appearance
Automatic generation of invoice numbers and dates for consistent documentation
Better compliance with legal requirements and tax regulations
Reduced administrative costs and fewer manual tasks
FAQ
Frequently asked questions


about easybill
Our customers love us
easybill experience
Additional features
easybill can do even more
---
---
easybill.|Rechnungen.| online schreiben.|