Invoicing program for agencies
Project management in everyday agency life:
Automated accounting of projects
For many agencies, it is already a daily routine to record hours worked and services incurred within projects.
So why not do it all from one source instead of using many different programs?
Invoicing software is not suitable for this? We will be happy to convince you of the opposite and especially of the advantages. Create and manage your projects and times in easybill. Generate automatic invoice drafts in running projects so that your manual effort is eliminated. Concentrate more on your project and leave the billing to easybill! Everything else is a waste of time and unnecessary use of resources.
Need a free agency invoice template? Use free invoice templates!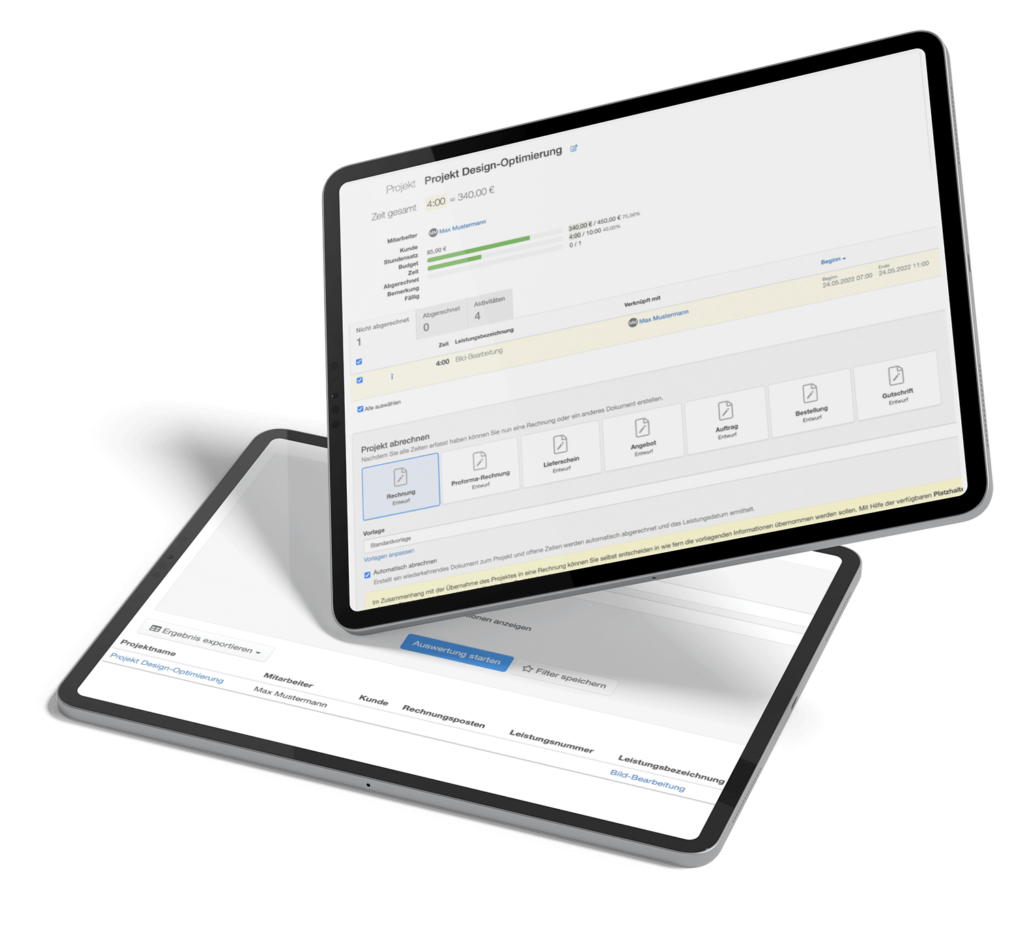 Time recording system – time sheet for service providers
Record time entries in the project with one click
Create a new project easily via the easybill icon and the subitem "Create project". Assign time entries and items to your project. In addition, create a task directly to be reminded of an activity.
Do not miss any deadlines!
In addition to the option to set a project budget, you can manage the hourly rate and the time-based budget here, making it easy to take care of time tracking right along with just a few clicks – a breeze!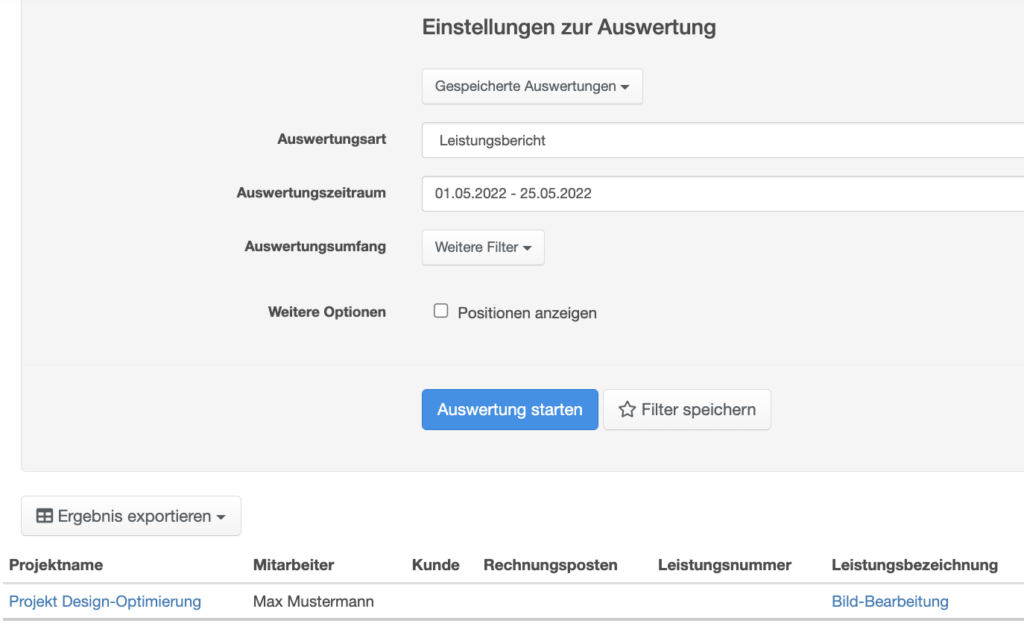 Performance reports for agencies at the push of a button
Performance records in easybill for your customers
Do your clients want regular performance reports in the current project? No problem if you manage your projects and time entries with easybill.
You can generate reports as PDFs, Excel spreadsheets or CSV overviews in just a few clicks using the integrated evaluations in your account. Use additional filters to output the exact details according to your client's or project's ideas.
In addition to the option to set a project budget, you can specify the hourly rate and the What are you waiting for? Try it out right away!
Seamless management

of your agency invoices
Simplify the management of your invoices with easybill
From creating invoices to sending and tracking payments, we provide you with all the tools you need in one place.
Free trial period. No payment data required. No installation necessary.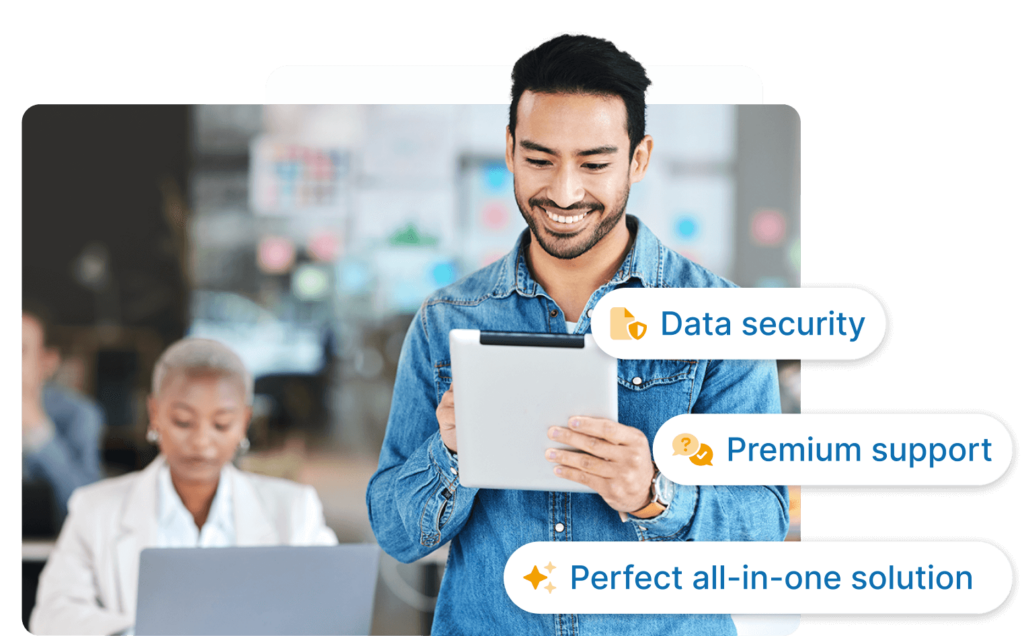 FAQ
Frequently asked questions
about easybill
What is an invoicing programme for agencies and why should I use it?
An invoice programme for agencies simplifies the billing process above all. It allows you to create, manage and send invoices efficiently. By using such software, agencies can save time, keep track of finances and create professional invoices.
Can I make individual billing settings for my agency?
Yes, our billing software allows you to customise billing settings. You can define budgets, hourly rates and additional information to ensure your invoices meet your agency's specific requirements.
Is everything included in the package price?
At easybill, we want to offer you full transparency and control over your costs. However, please note that you must book the dispatch credit separately and actively. Costs for additional employee access and finAPI transactions can be found in the price overview.
What are the advantages of an invoicing software for my agency?
Invoicing software such as easybill allows you to save a significant amount of time when creating invoices and tracking payments. The software ensures increased accuracy through automatic calculations and minimisation of errors. It also offers improved financial management through detailed reports and overviews. Customisable invoice templates give you a professional look and feel, and you can easily convert project information into invoices with just a few clicks.
How does easybill guarantee the security of my data?
With easybill, your data is in the best hands. Your data is stored exclusively on servers in Germany and protected by modern encryption standards. As an additional safeguard, two-factor authentication (2FA) is available to you. Everything about account security in easybill.
Our customers love us
easybill experience
Additional features
easybill can do even more
---
---
easybill.|Rechnungen.| online schreiben.|