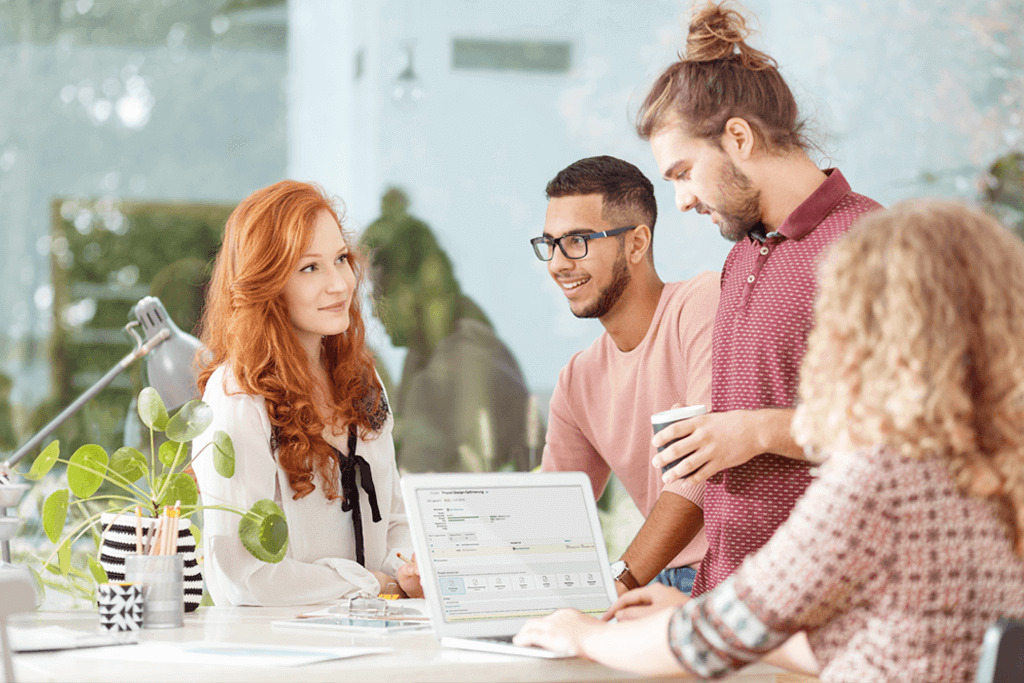 The All-rounder
for agen
cies
Invoices, quotations and project management from a single source
Invoicing software for agencies
---
Project management: Automated billing of projects
For many agencies, it is already a daily routine to record hours worked and services incurred within projects.
So why not do it all from one source instead of using many different programs?
Invoicing software is not suitable for this? We will be happy to convince you of the opposite and especially of the advantages. Create and manage your projects and times in easybill. Generate automatic invoice drafts in running projects so that your manual effort is eliminated. Concentrate more on your project and leave the billing to easybill! Everything else is a waste of time and unnecessary use of resources.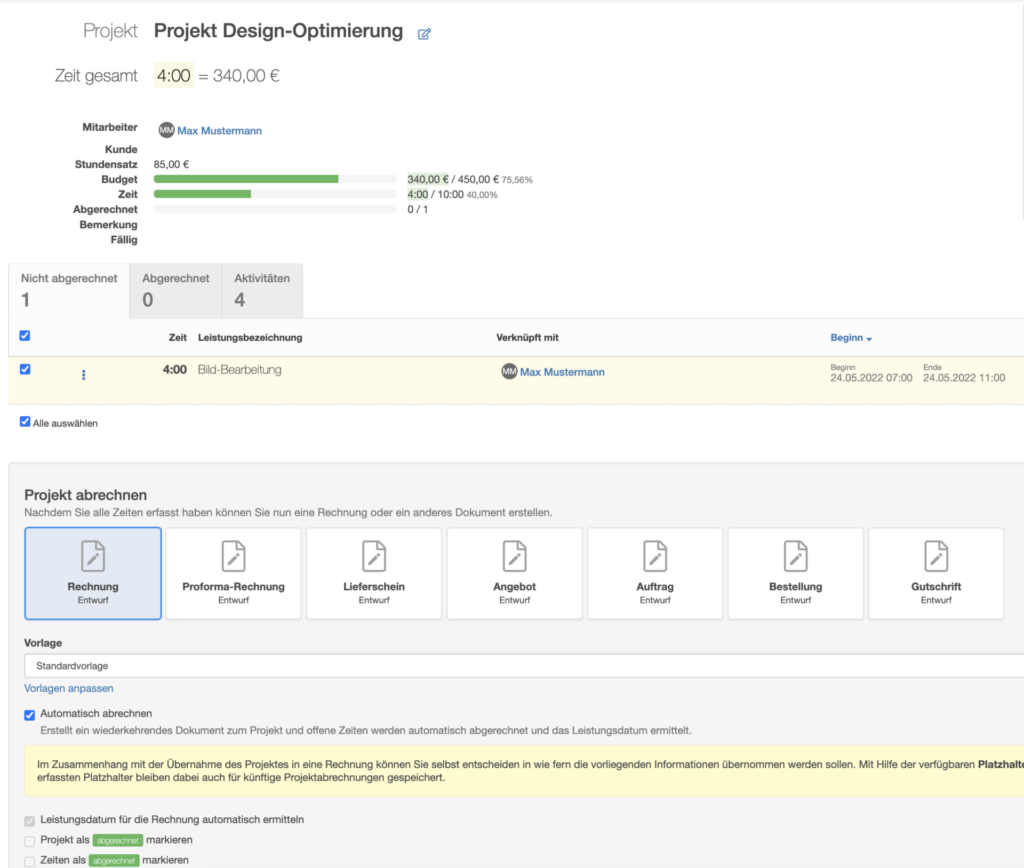 Time recording system – time sheet for service providers
---
Record time entries in the project with one click
Create a new project easily via the easybill icon and the subitem "Create project". Assign time entries and items to your project. In addition, create a task directly to be reminded of an activity.
Do not miss any deadlines!
In addition to the option to set a project budget, you can manage the hourly rate and the time-based budget here, making it easy to take care of time tracking right along with just a few clicks – a breeze!
Unsere Kunden lieben uns
easybill Erfahrungen
Additional features
easybill can do even more
---
---