Just a few steps for creating eBay invoices
Create eBay invoices automatically
Create an account
Simply register and create a free trial account. No contract commitment, no basic fee!

Connect with eBay
Connect easybill with your eBay account as well as various marketplaces like Amazon, Kaufland & Co. and import your orders.

Get started!
Whether manual or automatic: You can start immediately and import orders, create invoices, or print shipping labels.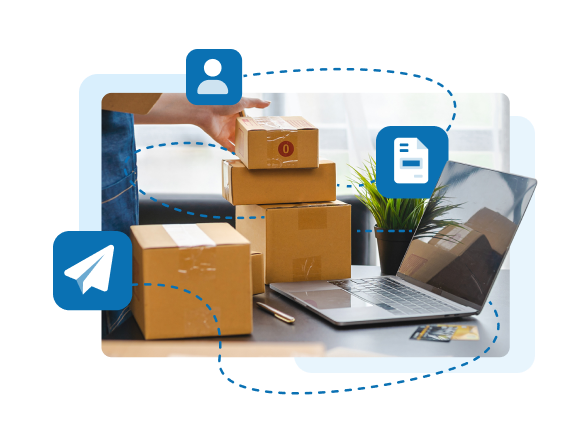 ---
What do you need to connect?
---
What payment methods are available for eBay?

Prepayment per bank transfer
How to sell on eBay
Start selling on eBay
eBay offers you the possibility as a seller to list your products online. Here the creation of your own online shop is not necessary, since eBay as a marketplace determines the design and handling. Manage your products and immediately start your first sales.
Handling tools such as "Salesperson Cockpit" or "Sales Manager"
Benefit

from

advantages

of using easybill
Optimize your processes and save on manual work.
---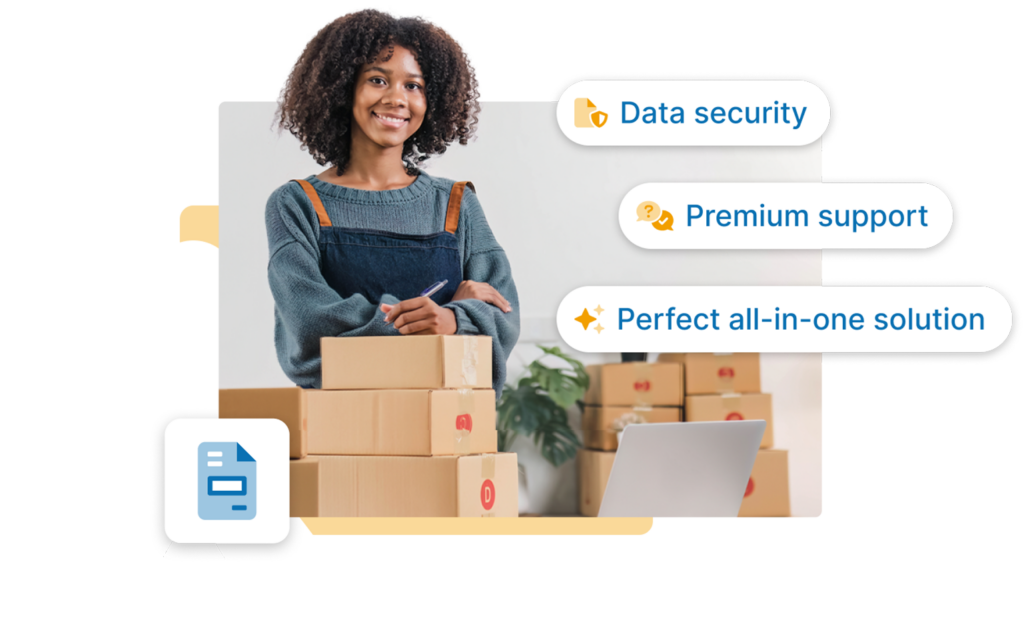 Automated order data import
Automatic recognition of your products with differential taxation
Correct tax statements even for OSS
Option on tax rate specifications for specially-taxed products in other EU countries
FAQ
Frequently asked questions
about easybill
How can I automate my eBay invoices to save time and effort?
With our interface, you can easily connect easybill to eBay and have invoices generated automatically. This saves you the hassle of creating manual invoices. Discover more interfaces.
How can I ensure that my eBay invoices comply with legal requirements?
easybill takes into account all legal requirements and ensures that all necessary mandatory information is included in the invoice. This way, you can be sure that your invoices comply with the legal requirements.
Does easybill support invoices with differential taxation?
Yes, the items with differential taxation are automatically recognized and also shown as such on the invoice. A separate note is included in the default settings, but can also be personalized at any time.
How does easybill guarantee the security of my data?
With easybill, your data is in the best hands. Your data is stored exclusively on servers in Germany and protected by modern encryption standards. As an additional safeguard, two-factor authentication (2FA) is available to you. Everything about account security in easybill.
Which membership do I test?
To allow you to test all features, our 7-day free trial period consists of all the features available in the BUSINESS membership.

Will my account be deleted after cancellation?
No, cancelling the account only terminates the paid membership. The account remains in the free FREE membership. You will continue to have access to data and documents as long as the account is actively used in the FREE membership.
Our customers love us
easybill experience
Additional features
easybill can do even more
---
---
easybill.|Rechnungen.| online schreiben.|