Optimized reminders for maximum efficiency
Advantages of the automatic dunning system
The majority of entrepreneurs are probably familiar with it: Customers don't always pay on time or don't pay the full bill immediately. Usually the first dunning process begins, which ties up additional time and resources in the company. But that doesn't have to be the case if you use our integrated automatic dunning system.
Receivables management with excellent customer service
Especially freelancers and smaller companies often shy away from sending a reminder immediately if the payment deadline is exceeded. The reason: the fear of scaring off the customer and thus losing orders.
This is where an automatic dunning process can help. With our integrated service, you can fall back on professional claims management – and good organization is also appreciated by customers.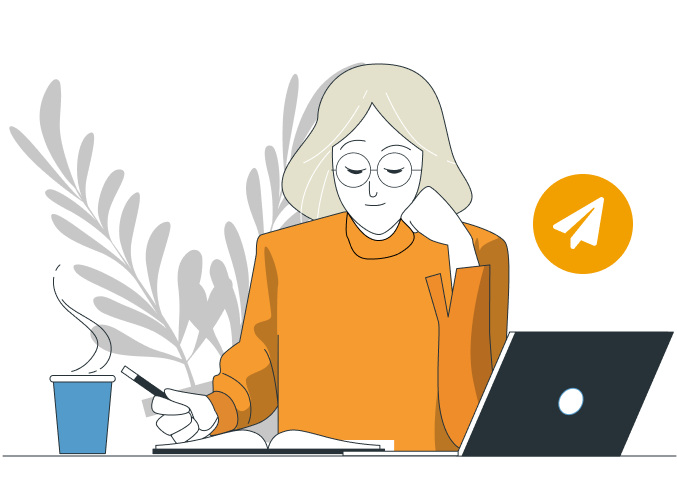 Increased Liquidity and More Time for Your Business
Professional solution for solo freelancers and large companies
If you don't have to worry (anymore) about keeping an eye on payment deadlines, time is freed up to take care of other tasks in daily business. Because a manually written, individually prepared payment request is no longer necessary with an integrated automatic dunning system. Just like the following dunning notice a few days later.
In addition, easybill monitors the incoming payments – and thus reduces your workload considerably.
You do not have to limit yourself with regard to the dispatch of payment reminders and dunning notices: mail, e-mail or fax are available as dispatch options.
Automatic service, individual configuration
Everything under control thanks to settings preview
Although our integrated dunning process runs automatically, this does not mean that you cannot adapt it to your individual needs. For example, you have the option to create individual templates for each customer and define defaults when the dunning process should start. Use our document templates and save even more time!
Saving time also means our latest feature: the setting preview. With it you can see at a glance which settings and parameters you have selected for the respective customer. So you can adjust them quickly and without much effort – if it should become necessary.
Keep the customer in mind when sending reminders
The customer-friendly method of payment reminders
If you do not want to send your customers a reminder immediately, you can use another feature of our software: In case of larger invoices or long payment terms, send your customers a small reminder a few days before the due date.
In the best case scenario, you can avoid having to send reminders to your customers and charge them fees. This also contributes to a good customer relationship and a cooperative partnership.
Individual solutions for your business
Exclude certain customer groups from the dunning procedure
In addition, you can also define certain customers in easybill that are not to be integrated in the dunning process. This is especially helpful if you have made individual arrangements with your customers and want to accommodate them.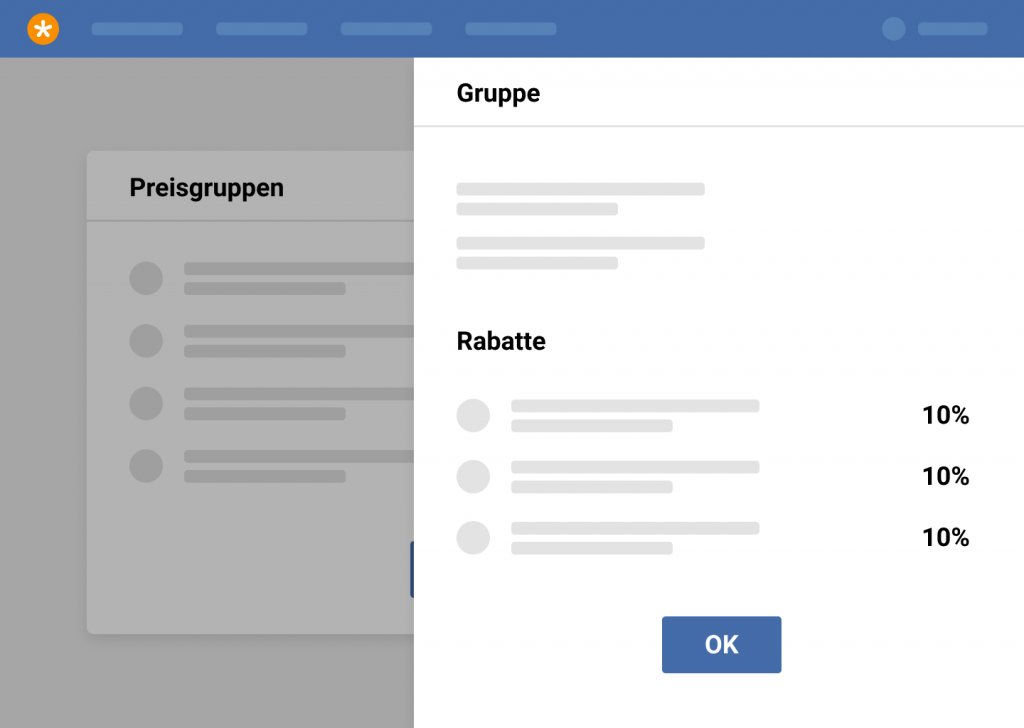 Automatic dunning process from start to finish
Maximum reduction in workload for you and your company
Even with a fully automated dunning process, there will always be customers who do not pay – and here, too, you can rely on our service. Because easybill offers you an interface to transfer your claims directly to a collection service provider – also completely automatically and without much additional effort.
The advantages of our integrated automatic dunning system at a glance:
easybill automatically monitors deadlines and overdue invoices

Dunning can be controlled individually and created in several stages

Payment reminders and dunnings are created automatically

Dispatch by mail, e-mail or fax possible

Document templates can be individually adapted

Receivables can be automatically assigned to a collection service provider
Professional dunning templates for your receivables management
Avoid non-payment and save time!
---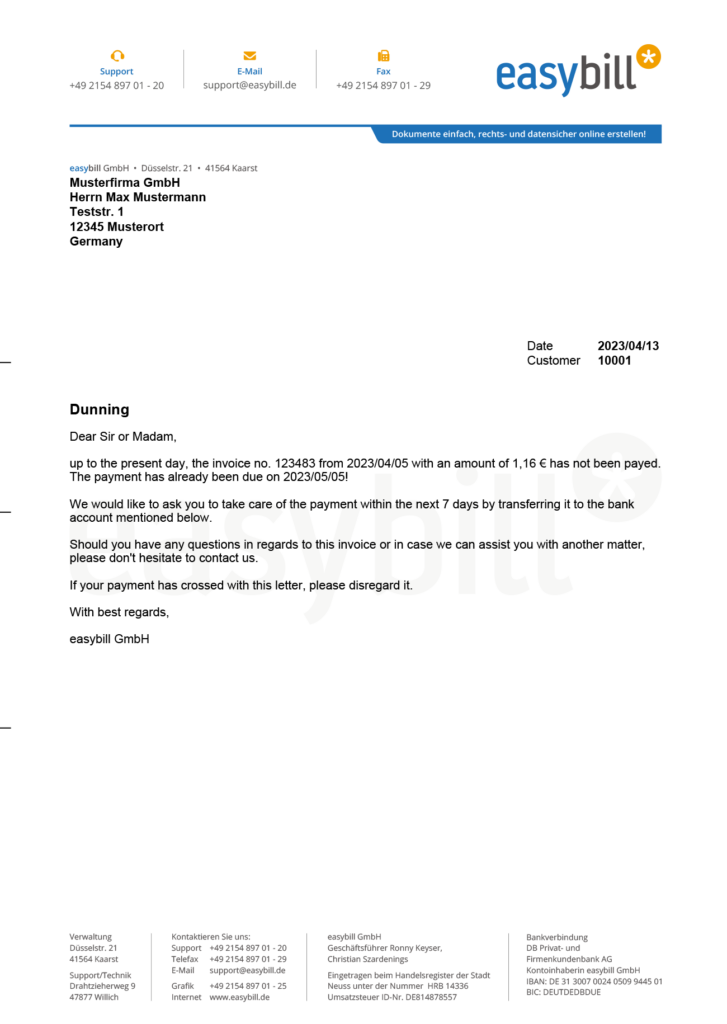 Dunning templates in easybill
Using dunning templates can save time and effort, especially when multiple dunning notices need to be sent to different customers.
easybill offers the option of selecting ready-made reminder templates. These can be customized as needed to include specific customer information such as the name of the debtor, the amount of the outstanding payment and the due date.
A reminder can usually be sent in several stages, depending on how long the payment has been overdue.

A well-designed reminder should be clear, polite and professional and remind the debtor that they have an obligation to pay.

It is important that reminders and dunning templates comply with legal requirements in order not to cause legal problems.
Efficient Receivables Management
with automatic reminder system by easybill
---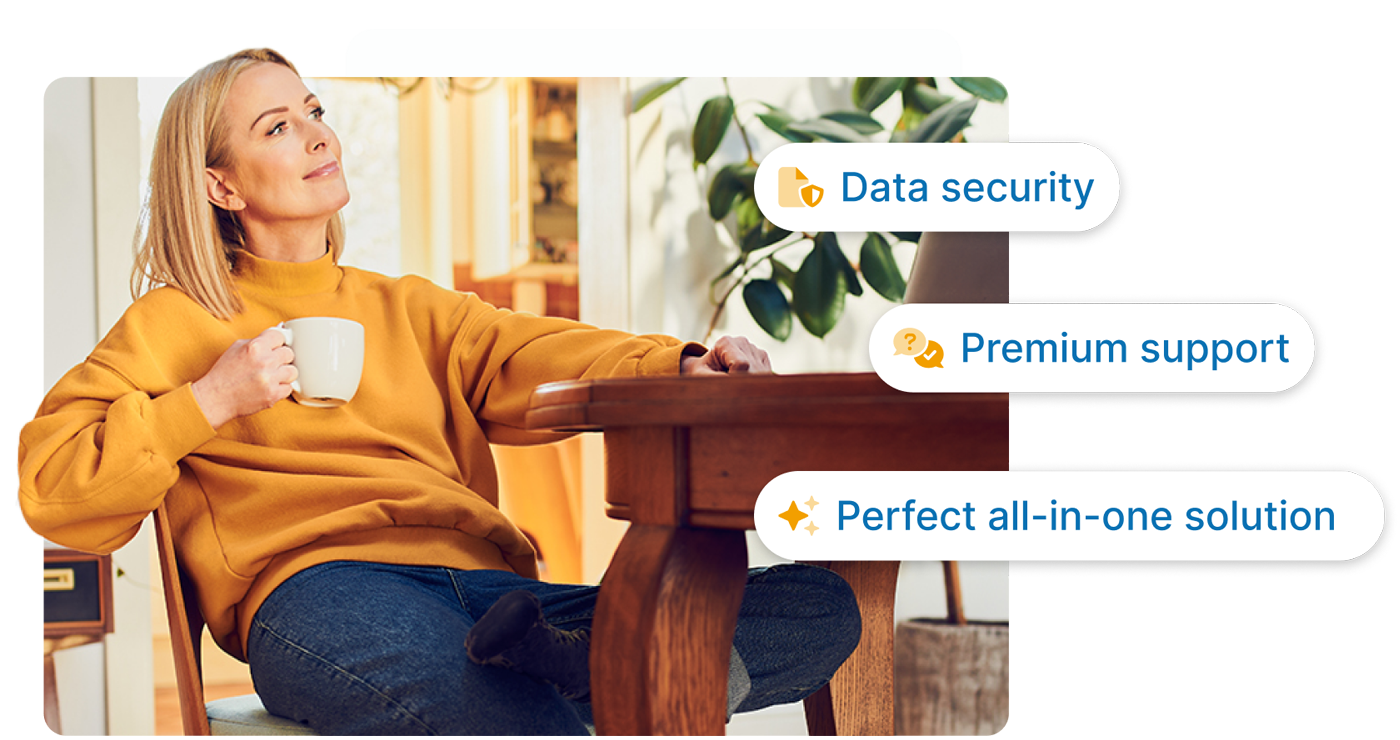 Optimize your payment processes and reduce administrative effort with easybill
Stricter adherence to reminder deadlines and tax regulations
Customer Retention: Seamless processes, long-lasting business relationships
FAQ
Frequently Asked Questions about easybill and Automatic Reminders
When should a payment reminder be sent?
You can send a payment reminder when your customer hasn't paid the invoice on time. It's recommended to send the reminder about a week after the invoice's due date or a few days before the deadline. It's important to maintain politeness and professionalism in the wording. This can help prompt customers to make their payments more promptly. To avoid the hassle of manually sending payment reminders, you can use tools like easybill to automate this process.
Are reminders and notifications sent via email or SMS?
Reminders and notifications can be sent via mail, email, or fax.
What are the membership delivery times?
All paid memberships are available on a monthly, quarterly, half-yearly and yearly basis. You decide on the membership duration.

How often can automatic reminders be sent?
The number of reminders you can send is not legally regulated. However, it's recommended to send a maximum of three reminders. The first reminder should be friendly, the second more assertive, and the third can be framed as a "final reminder." It's important that reminders are formulated politely and professionally and comply with legal requirements.
How does easybill guarantee the security of my data?
With easybill, your data is in the best hands. Your data is stored exclusively on servers in Germany and protected by modern encryption standards. As an additional safeguard, two-factor authentication (2FA) is available to you.
More about account security in easybill
Is everything included in the membership price?
Yes, there are no hidden costs. Shipping credit must be booked separately, actively. You have full cost control at all times.
Which membership do I test?
To be able to test all features, our 7-day free trial period always includes the BUSINESS package.
Our customers love us
easybill experience
Additional features
easybill can do even more
---
---
easybill.|Rechnungen.| online schreiben.|