Create professional dunning notices online
Dunning notices and reminders
Increase your company's liquidity today and save valuable time by optimizing your payment processes with automated dunning and payment reminders.
Reminders automatically create and send

Timely payment of your bills

Effective and efficient payment processes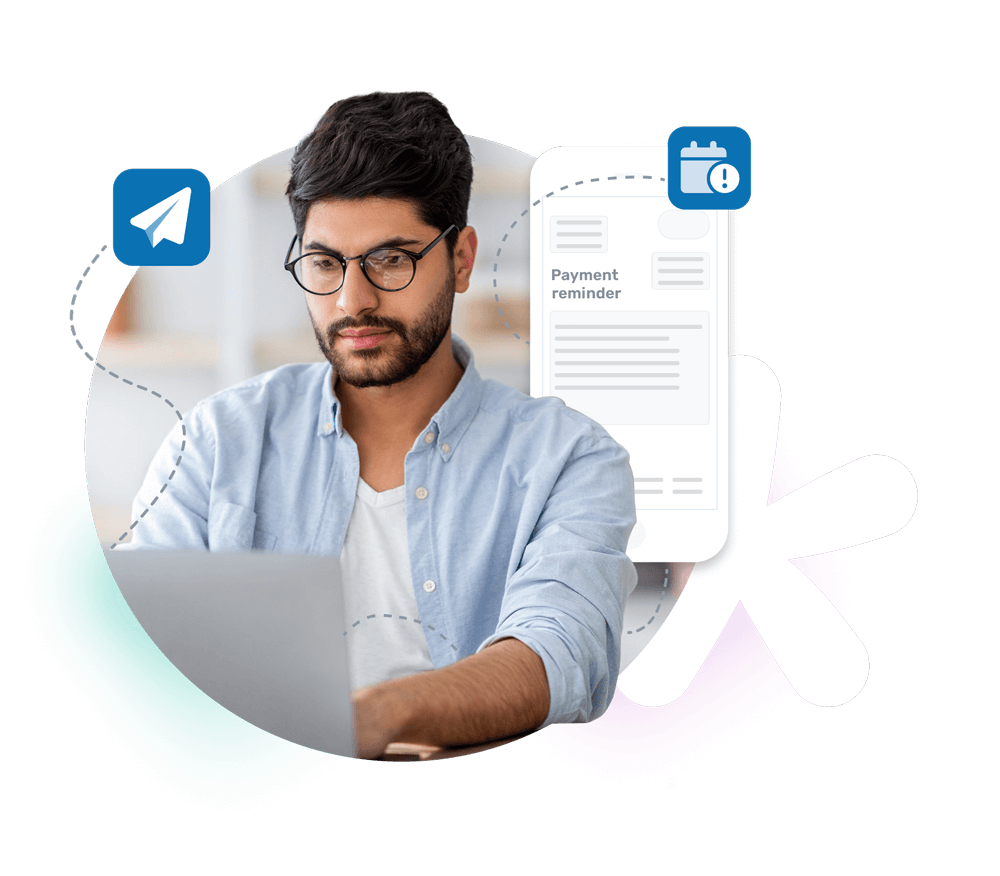 Avoid payment defaults
Integrated automatic dunning
You do not want to check every day which invoices have already been paid and which are still unpaid? Create your own rules that control your dunning process. Let the system create automatic payment reminders and reminders.
It can be sent by post, e-mail and fax. You can also use the automatic dunning system to create a payment reminder if the invoice has not yet reached the due date. Discover all easybill interfaces!
---
Multi-level dunning process

Automated creation of payment reminders and reminders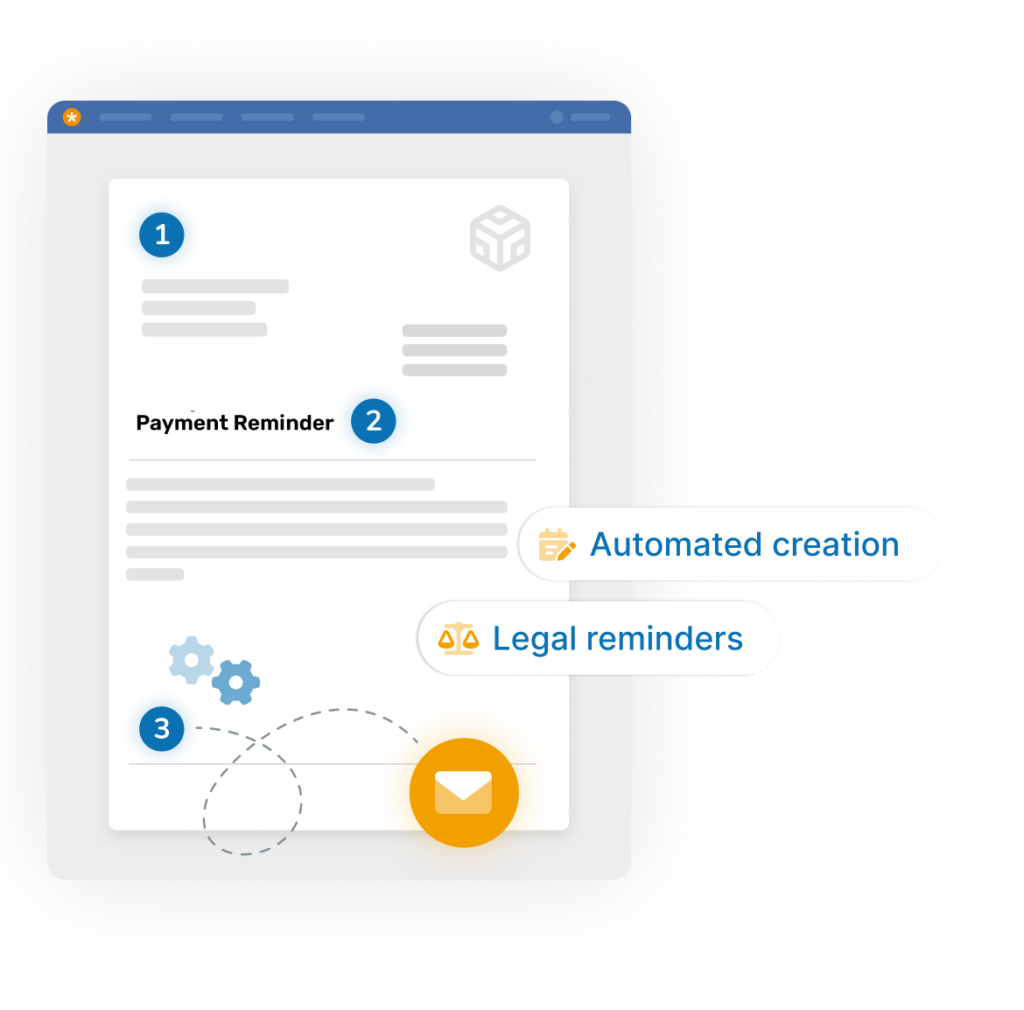 Inclusion and exclusion of customers and customer groups possible
More efficiency: Create automatic payment reminders
You can also use the automatic reminder system to create a payment reminder if the invoice has not yet reached its due date.
Remind your customers of the upcoming payment quickly and easily with long payment terms.
---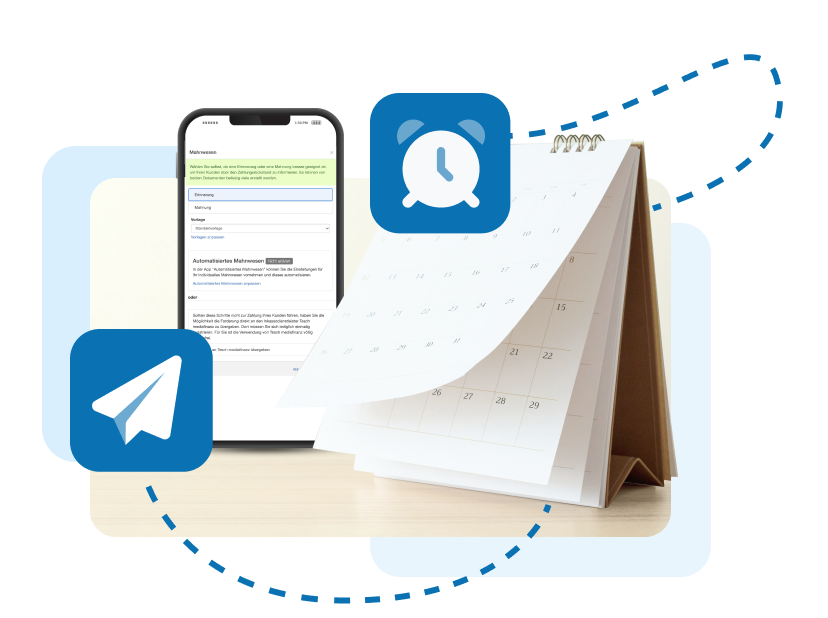 Carry out a multi-stage dunning process
Create legally compliant reminders
Unpaid bills are a nuisance? Nevertheless, appear professional and design a multi-stage dunning process with the help of ready-made payment reminders and reminders. You determine the wording, the sequence and the amount of the dunning costs yourself. easybill provides you with legally compliant texts and ensures that the invoice number, invoice date and amount are correctly transferred.
Everything about dunning and payment reminders in the easybill guide!
ready-made payment reminders and reminders

individual texts and formulations possible

Direct dispatch from easybill to your customers
Avoidance of payment defaults
Efficient receivables management
Your customer does not react to payment reminders and reminders? The invoice still remains unpaid? Use the possibilities of our partner mediaFinanz and the integrated interface in easybill. If your dunning process does not bring a solution, use the transfer of the claim directly from easybill to collection in the last step
Direct interface to debt collection

Handover including reminder fees incurred

Free registration with mediaFinanz

No additional costs for you for collecting the claim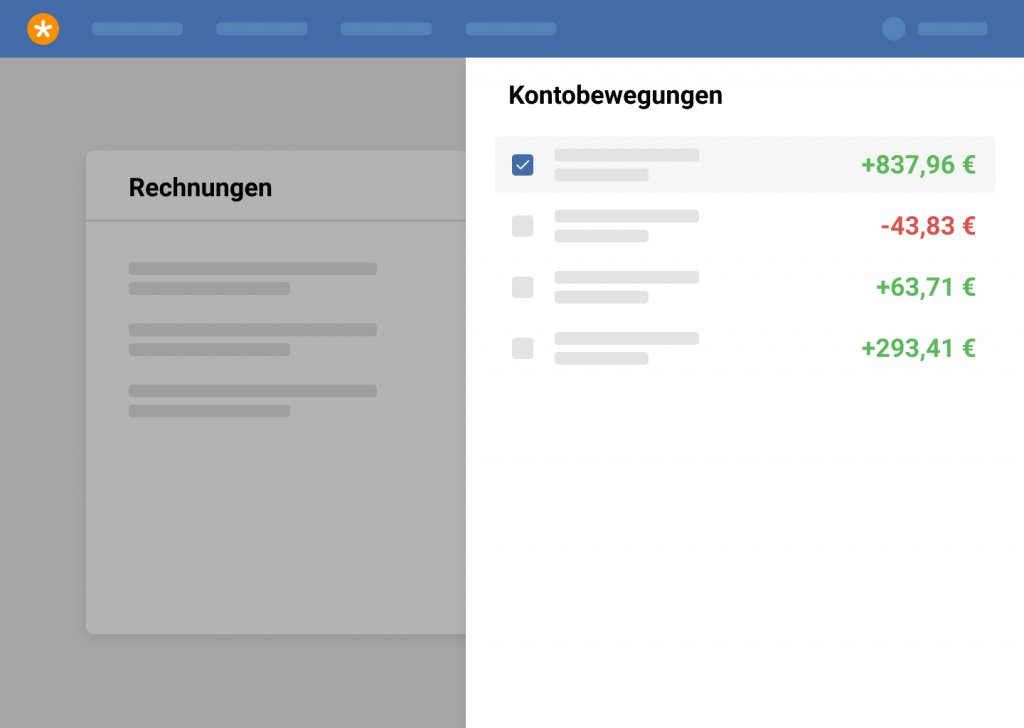 Optimize your dunning processes
Reconciliation of open invoices
Is it time-consuming to reconcile open invoices with online banking or, worse still, with bank statements? easybill uses integrated bank account reconciliation to check your incoming payments and allocate them to your invoices.
Integrated bank account reconciliation

Individual filters for comparison possible

Also accessible to employees via rights management

Allocation to open invoices

Perfect combination with automatic dunning
Create

professional

dunning notices
Automatically send payment reminders and dunning notices
---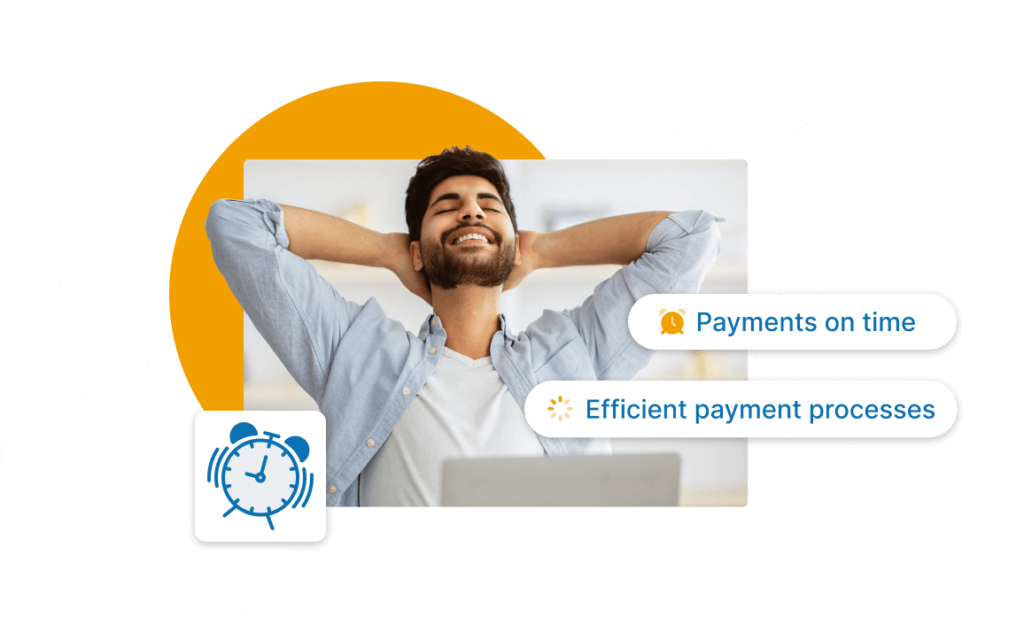 Save costs for manual processes:
Automated & reliable payment reminders reduce the risk of errors and delays.
Customizable formulations & lyrics
You also have the option of adapting the messages to your needs and brand for warnings and reminders.
Professional dunning templates for your receivables management
Avoid non-payment and save time!
---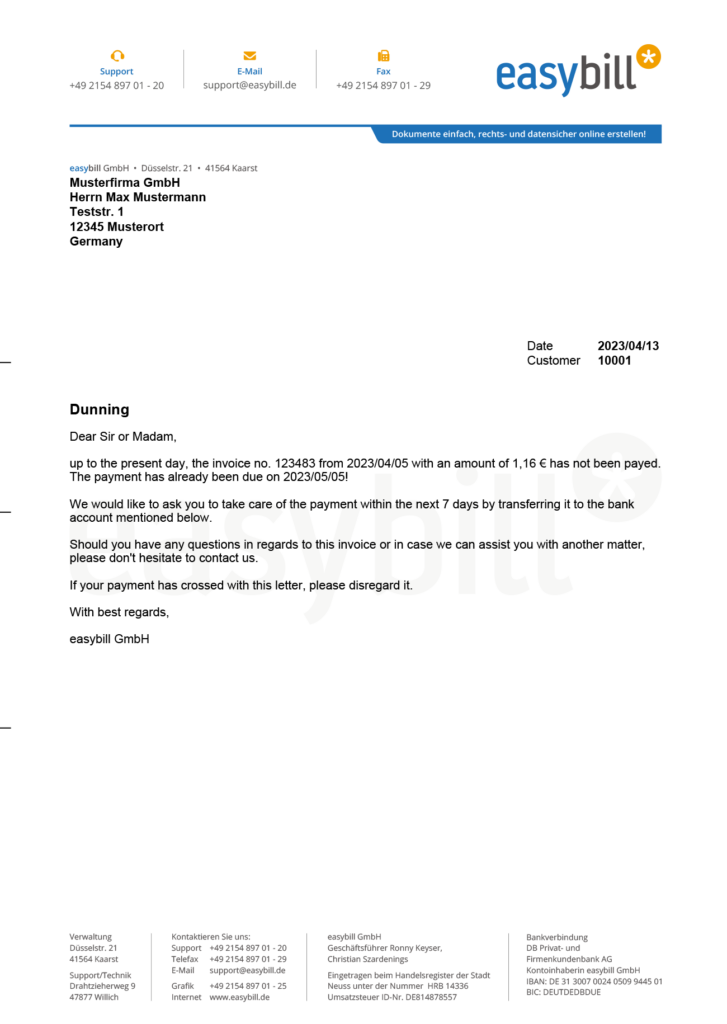 Dunning templates in easybill
Using dunning templates can save time and effort, especially when multiple dunning notices need to be sent to different customers.
easybill offers the option of selecting ready-made reminder templates. These can be customized as needed to include specific customer information such as the name of the debtor, the amount of the outstanding payment and the due date.
A reminder can usually be sent in several stages, depending on how long the payment has been overdue.

A well-designed reminder should be clear, polite and professional and remind the debtor that they have an obligation to pay.

It is important that reminders and dunning templates comply with legal requirements in order not to cause legal problems.
FAQ
Frequently asked Questions
about easybill and dunning notices
Can I customize the reminders to suit my needs?
Yes, it is possible to customize the reminders to suit your needs. For example, you can adjust the content, the appearance and the number of days after which a reminder should be issued and sent.
When should a payment reminder be sent?
You can send a payment reminder if your customer has not paid the invoice on time. It's a good idea to send the reminder about a week after the invoice is due, or a few days before the deadline. It is important to remain polite and professional in the wording. This can help customers make their payments faster. In order to avoid annoying manual writing of payment reminders, you can e.g. B. use easybill to automate this process.
Can I send automated payment reminders to my customers?
easybill gives you the option of sending automated payment reminders to your customers. These reminders can also be sent before an invoice is due to remind the customer in advance that payment is due shortly.
Will reminders and notices be sent by email or SMS?
Reminders and notices can be sent by mail, email, or fax.
Which membership do I test?
To be able to test all features, our 7-day free trial period always includes the BUSINESS package.
Which membership do I test?
The free FREE package does not need to be booked. It activates automatically at the end of your trial period. Start your free trial at any time.
How often can a reminder be sent?
The number of reminders you can send is not regulated by law. However, it is advisable to send no more than three reminders. The first reminder should be formulated in a friendly manner, the second more emphatically and the third as a "final reminder". It is important that reminders are worded politely and professionally and comply with legal requirements.
How does easybill guarantee the security of my data?
With easybill, your data is in the best hands. Your data is stored exclusively on servers in Germany and protected by modern encryption standards. As an additional safeguard, two-factor authentication (2FA) is available to you.
More about account security in easybill
Do I pay monthly despite annual membership?
No, by booking the annual package and the associated discount, you only pay once in advance for the entire year.
Is everything included in the membership price?
Yes, there are no hidden costs. Shipping credit must be booked separately, actively. You have full cost control at all times.
What are the membership delivery times?
All paid memberships are available on a monthly, quarterly, half-yearly and yearly basis. You decide on the membership duration.

Additional features
easybill can do even more
---
---
easybill.|Rechnungen.| online schreiben.|