Invoicing software
Invoicing software from easybill for Invoices, offers, orders and much more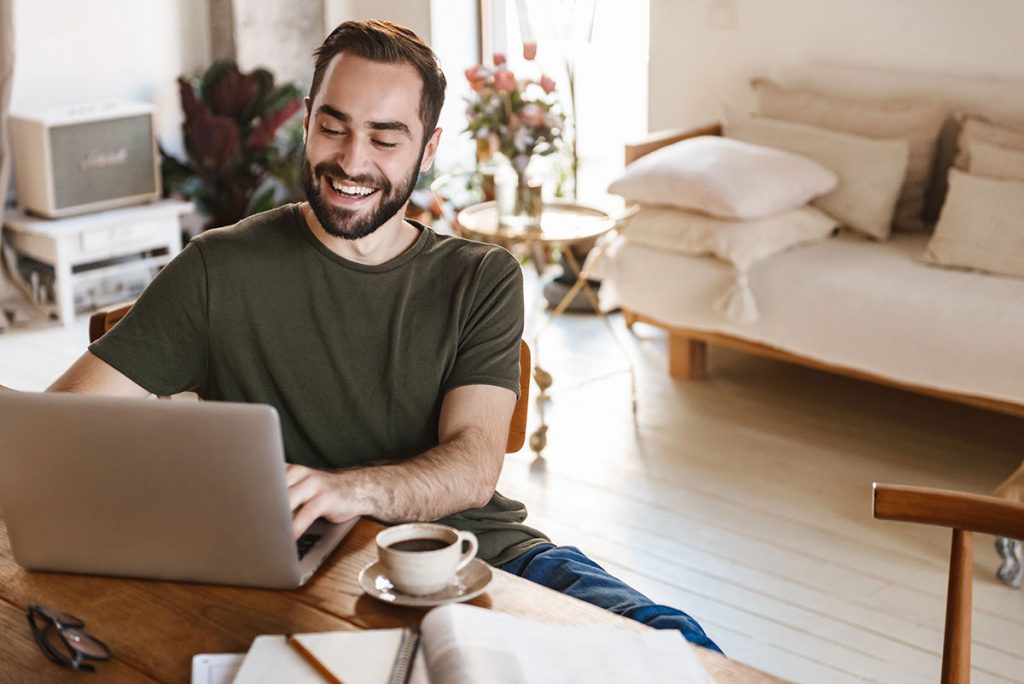 What is supposed to be on an invoice?
---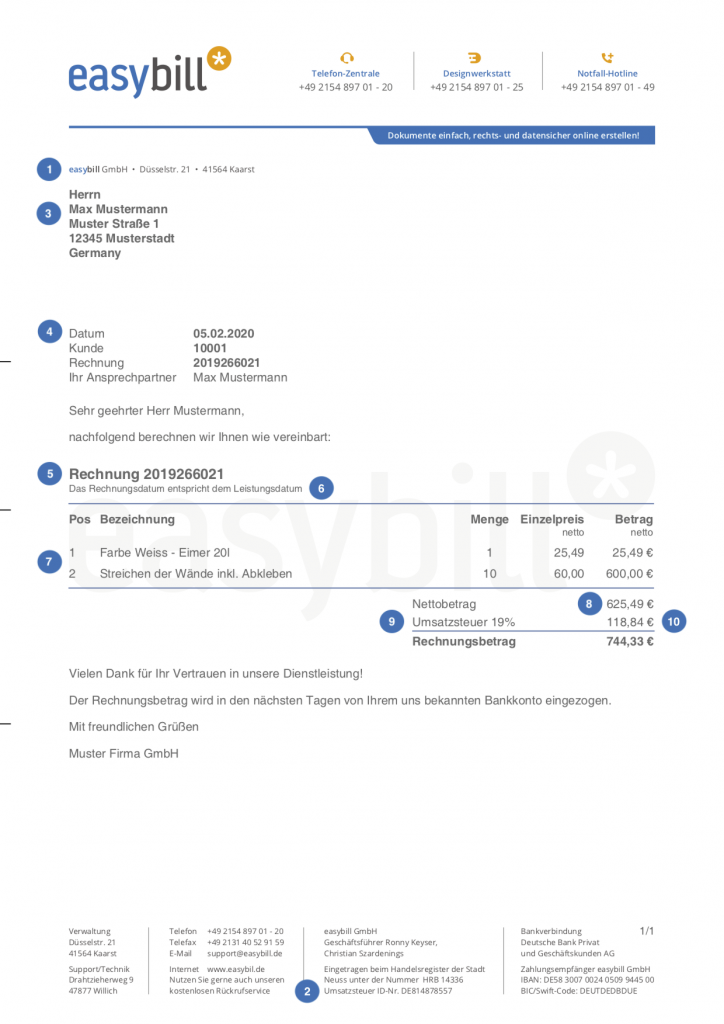 Which mandatory information should your invoice contain in any case? You should always include the following 10 components in your invoice.
The full name and address of the company

The full name and address of the customer

The issue date/date of invoice

The time of the delivery/service

The quantity and nature of the delivery or the scope and nature of the service

The price for the delivery/service after taxes
What advantages does invoicing software offer?
---
Invocing Software: Create and send professional looking invoices
Of course, it is nice when customers pay for services and products and the money arrives on the business account. I don't think anyone should complain about that. However, when it comes to invoicing, it's a different matter. This has to be done before customers pay.
For many self-employed individuals and entrepreneurs, this is an annoying obligation. However, this can also be done quite differently! What if the invoicing and the complete bookkeeping could be done with just a few clicks?
This way you can save on tedious tasks and have more time for the things that you enjoy and that drive your business forward. Sounds too good to be true? But it's not. With easybill's invoicing software, you can now complete the entire invoicing process in record time – and easily keep track of open and paid invoices and completed transactions.
A wide range of offers, outstanding service
---
A wide range of offers, outstanding service
By the way: If you use our invoicing software, not only will you save a lot of valuable time, you can also take a relaxed approach to the subject of accounting and invoicing with regard to required tax details.
Our offer does not end with the fact that you can use our software to write offers and invoices and follow up reminders. Your tax advisor can access all documents using an interface band thus work faster. A bank interface, advance return for sales tax, automatic dunning and automatic monitoring of bookings are just a few of the advantages that you can now enjoy thanks to easybill.
However, what we are really proud of is our customer support. Our philosophy: We don't just want to provide you with a tool that will help you advance your business and make communication with your customers easier. We also want to be at your side to help you with questions and problems and to help as quickly as possible. This is exactly what we have been doing very successfully for many years. Convince yourself! Our number of satisfied customers is increasing daily.
Our Invoicing Software Advantages
large selection of templates for invoices, offers and dunning notices

option to create custom invoices with your own logo and CI guidelines

automatic synchronization of transactions using the bank interface

invoicing done in no time at all
Exportation for tax advisors
---
Accounting with seconds
Do you still give your tax advisor receipts in paper form? Well, that's over now. With easybill you can not only archive your outgoing invoices digitally, but also transfer them directly to your tax advisor via the software. Use the different DATEV formats or the Lexware format. With just a few clicks, your tax advisor can transfer the finished invoices to the accounting department.
Connection to DATEV data service

DATEV/Lexware export in CSV or XML format

Digital storage and automated pre-assigned billing in easybill

No more piles of paperwork for your company
Additional features
easybill can do even more
---
---