Work smart and effectively: Online invoicing software for freelancers
The best solution for freelancers
Whether you're an established freelancer or just starting out, effortlessly create professional invoices – easybill takes care of the rest. Focus on your business success while we efficiently handle your invoicing processes.
Monitoring and management of payment receipts

Customizable templates for appealing and professional invoices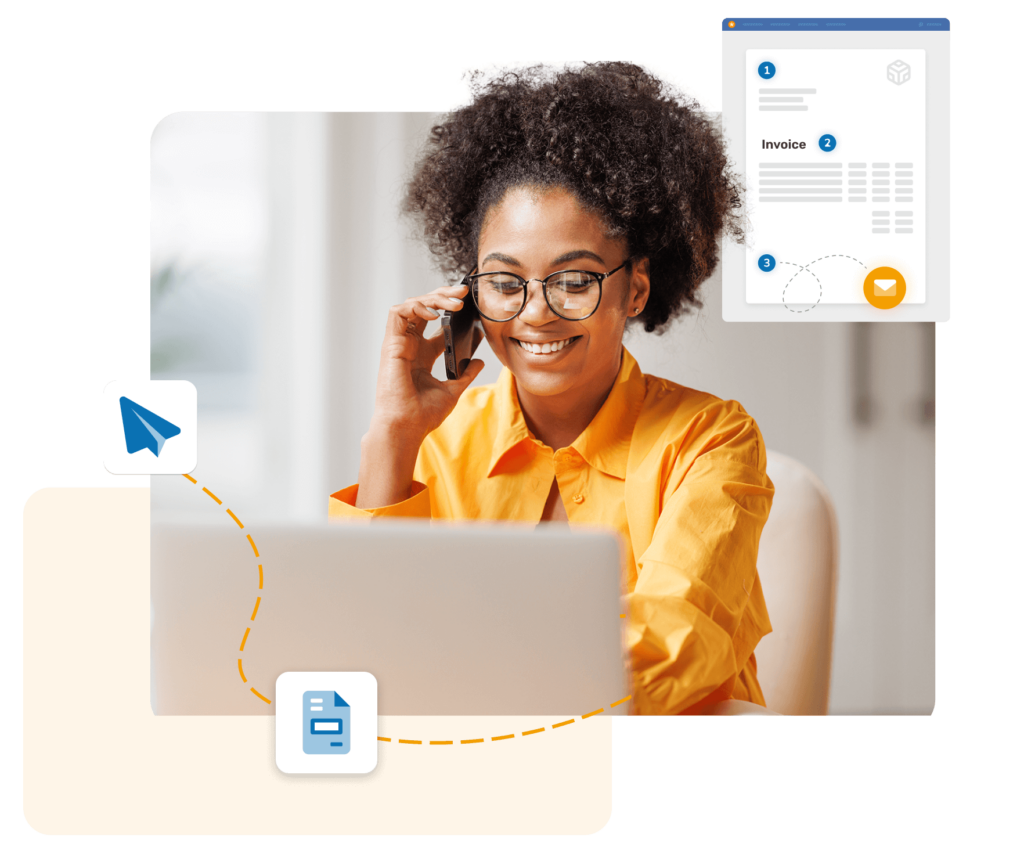 Create invoices quickly and easily.
Our invoicing software for freelancers
Are you a freelancer and don't have a tax number yet? No problem! With easybill, you have access to various templates that allow you to create invoices effortlessly, even without a tax number. However, as soon as the tax number arrives, you will have to correct the invoices you have already created.
With the layout editor, you can customize and create unique invoices. Impress your clients with professionally designed invoices that reflect your branding.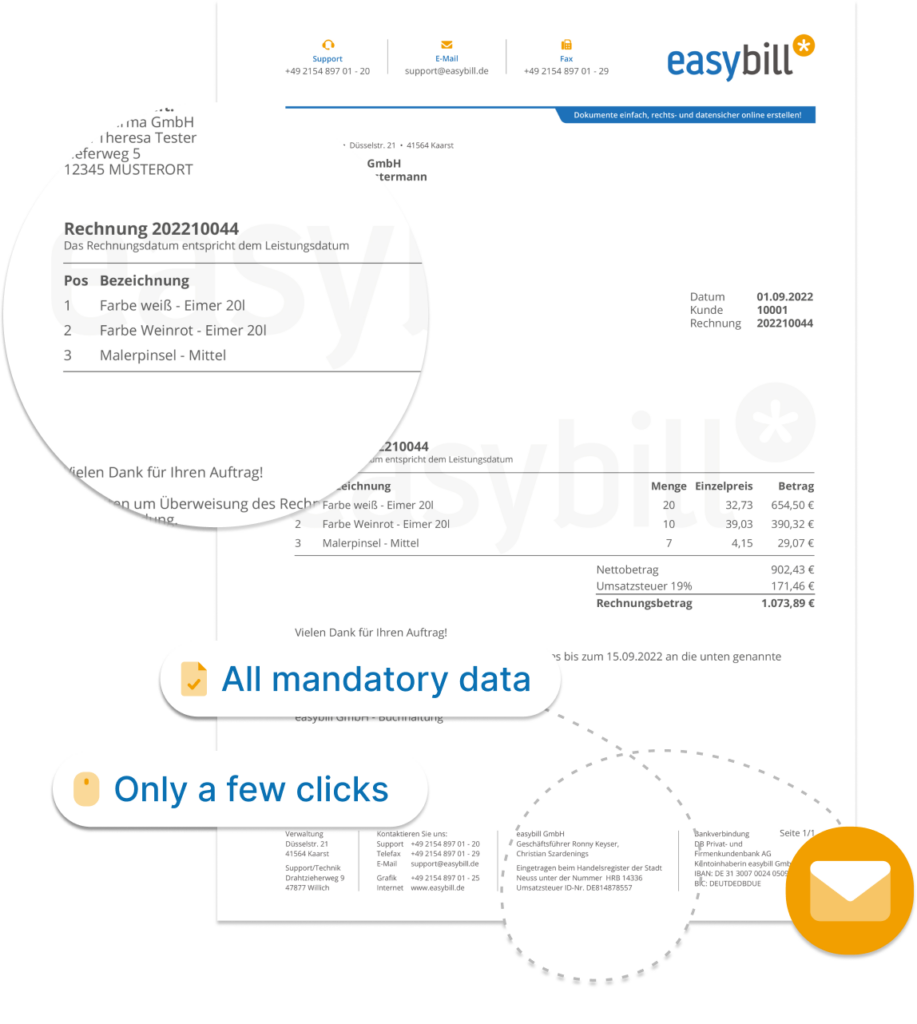 Error-free invoices are crucial!

Benefits for freelancers!

Starting a new business and unsure how to begin with invoicing? Avoid typos, missing mandatory information, and incorrect invoice numbers from the start. With easybill, you receive support in ensuring correct processes.

Invoices created with Word and Excel often do not comply with GDPR guidelines. Stay prepared and use easybill.

Watch our introductory video to discover how easybill can assist you in your daily workflow.
The most important features for freelancers
---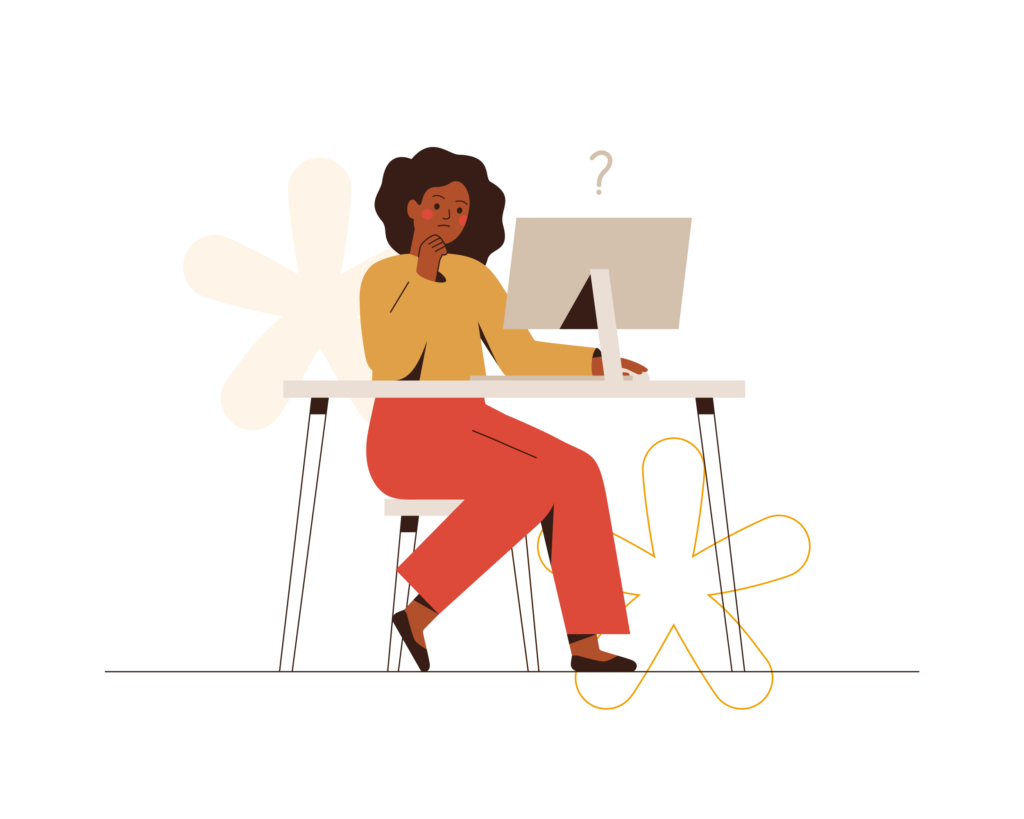 Definition of freelancer
What does it mean to be a freelancer?
Basically, a freelancer is also an entrepreneur who is self-employed. The difference, however, is that as a freelancer practising a so-called "catalogue profession" you do not have to register a trade.
Nevertheless, you must of course register with the tax office, because apart from the small business rule, you still have to pay taxes. You are only exempt from trade tax for the time being.
However, the requirements for generating invoices are no different from those for other entrepreneurs.
Write & send invoice
Create and send an invoice online
As a freelancer, you can easily create new invoices in just four steps. Use our practical automatism for recurring invoices and save a lot of time. Personalise your invoice content and email texts easily with placeholders and standardise your process.
Rely on the fact that your customer master data is automatically integrated. easybill sends the invoices free of charge by e-mail and also offers optional postal delivery. Keep control of your invoice process with ease.
Save time
Recurring documents provide automation
Especially as a freelancer, your daily work is filled with many important things. Invoicing should not be an additional burden for you.
The recurring documents in easybill make your work even easier, especially when you have to keep deadlines and dates in mind. After all, it's all about your liquidity.
Automate the invoicing process for subscription invoices. Use the handy customer management directly in the same account and save the costs for an additional CRM system.
Integrated automatic dunning
A

utomatic sending of reminders and reminders
Comparison with online banking or even with bank transfer slips? That was yesterday. easybill monitors your transactions via bank account reconciliation and shows you open and already paid invoices. Never lose the overview. Store your own rules for the bank account reconciliation and thus make it usable for employees as well.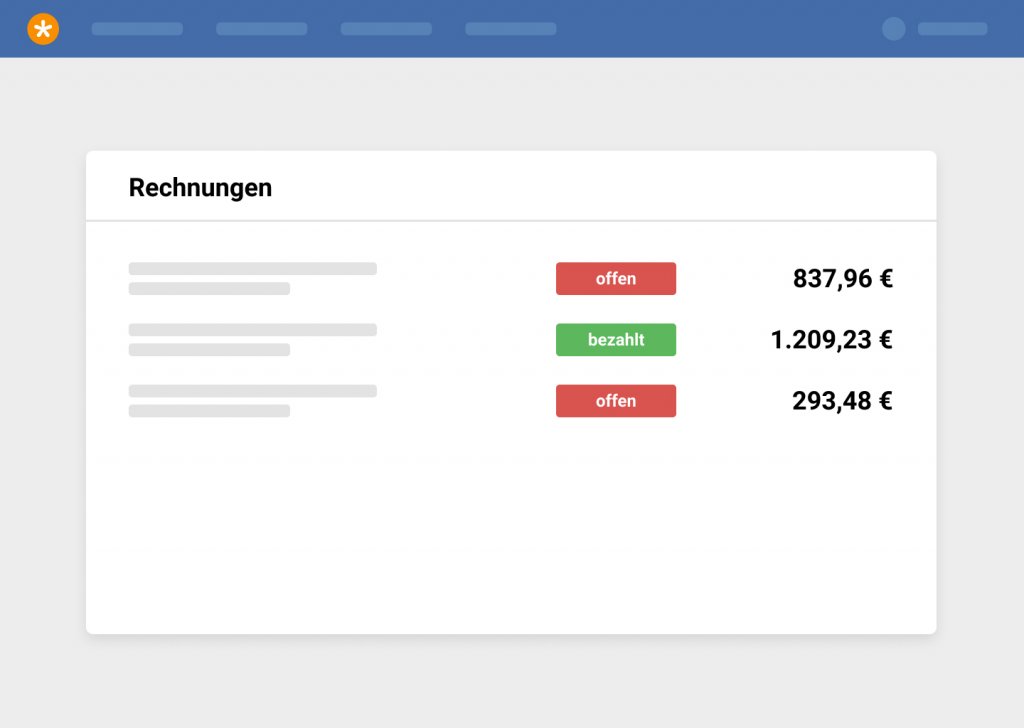 Simple overview of open items
Track outstanding invoices: Keep everything in view at all times
With easybill, you always have an overview of the invoices for which you are still waiting for payment. easybill shows you invoices that have already been paid or invoices that are still open in colour. Use exportable evaluations and overviews directly in easybill for further processing.
Increase your efficiency and professionalism today
with automated invoice generation in easybill
---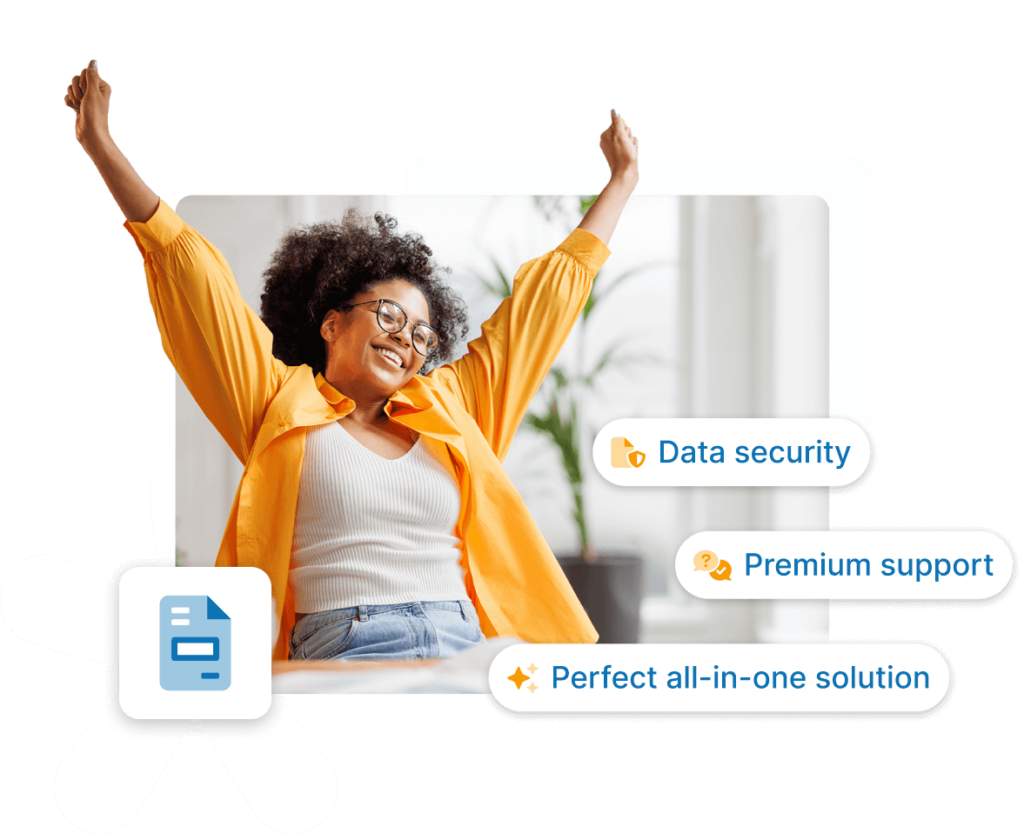 Get the most out of your freelance career! Take advantage of the many benefits and increase your productivity today!
Flexibility: Digital and physical sending options for invoices
Better compliance with legal requirements and tax regulations
Customer satisfaction: Professional processing, long-term business relationships
FAQ
Frequently asked questions
about easybill and Freelancer
Why is it important to create professional invoices as a freelancer?
High-quality invoices create a high level of trust with your clients and are crucial for the credibility of your business. They also simplify accounting and tax processing, saving you time and resources.
Are invoicing software solutions for freelancers also DSGVO-compliant?
Of course they are! Trusted invoicing software solutions like easybill take data protection very seriously and are fully DSGVO compliant. You can rest assured that your customer data is processed securely and that the highest standards of data protection and security are maintained.
How does easybill guarantee the security of my data?
With easybill, your data is in the best hands. Your data is stored exclusively on servers in Germany and protected by modern encryption standards. As an additional safeguard, two-factor authentication (2FA) is available to you. Everything about account security in easybill.

Which membership do I test?
To be able to test all features, our 7-day free trial period always includes the BUSINESS package.
Our customers love us
easybill experience
Additional features
easybill can do even more
---
---
easybill.|Rechnungen.| online schreiben.|