Invoice Template & Sample Invoice for small businesses
If you apply the small business regulation, invoicing is slightly easier than for companies subject to VAT. Nevertheless, they should make sure to use professional invoicing software.
Free
Small Business Invoice Template without sales tax
Small Business invoice template

Attention: We explicitly point out that business documents created in Word and Excel are not GoBD compliant.
.docx (Word 2010) | .xlsx (Excel 2010) | .pdf (Adobe Reader) | .zip (All formats)
More Example Templates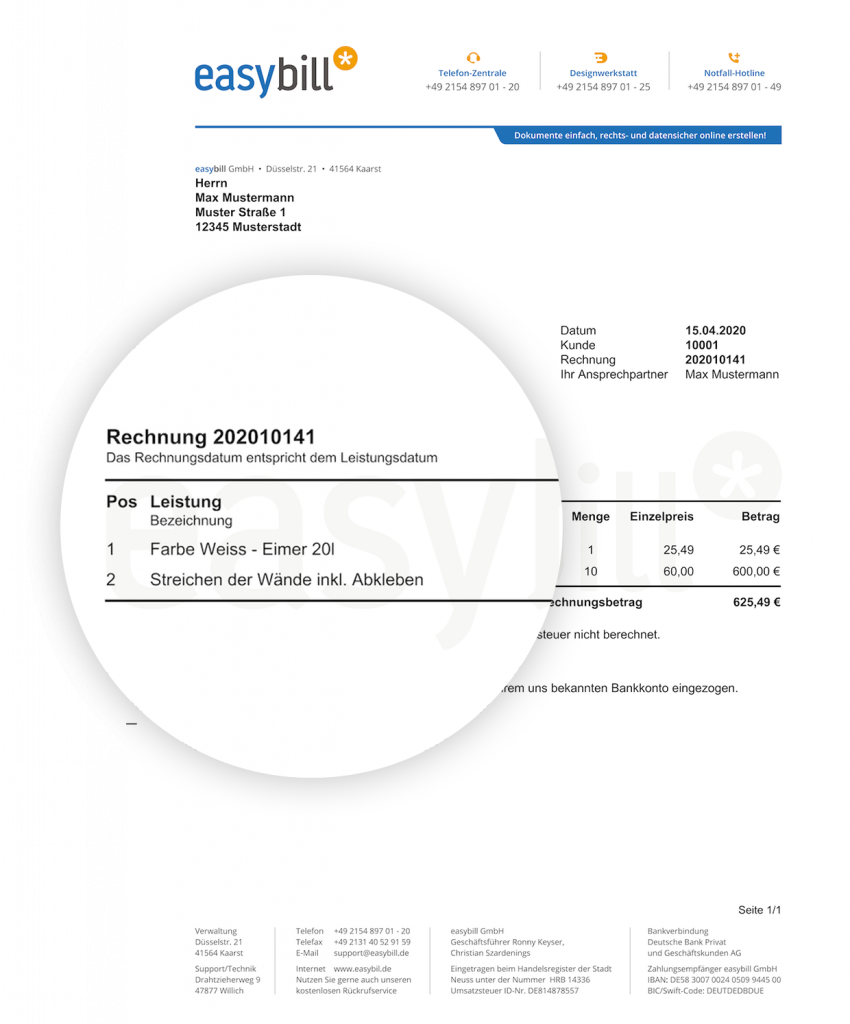 More sample templates
Collected for you and completely free
---