Craftsmen Invoice Template & Sample Invoice
Even as a craftsman, you have to invoice your services or material costs in order to provide proof to the tax office. easybill supports you with a free invoice template for download. Do you need a template that takes into account §13b UStG? No problem.
And if you are more inclined to use software, register and see for yourself how easy it really is to create your invoices in easybill.
Free
Invoice Template
Without
Sales Tax for
Craftsman
Attention: We explicitly point out that business documents created in Word and Excel are not GoBD compliant.
.docx (Word 2010) | .xlsx (Excel 2010) | .pdf (Adobe Reader) | .zip (All Formats)
More sample templates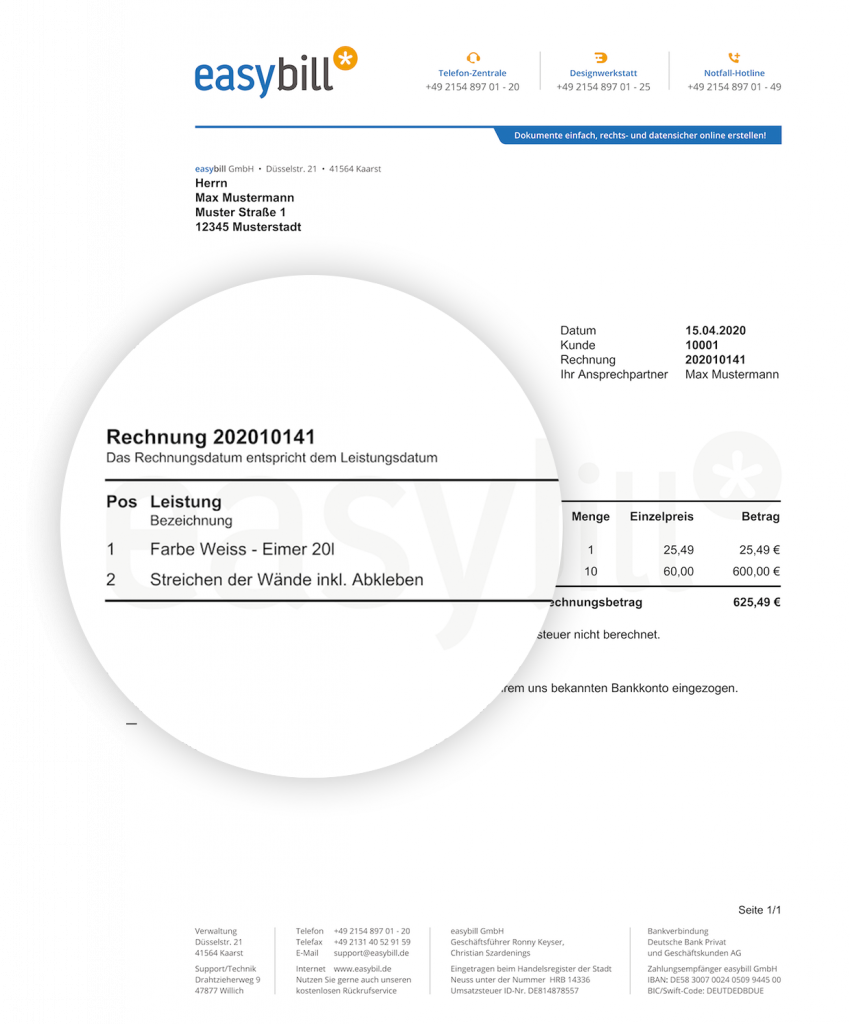 You need an invoice without tax, because of §13b UStG?
And what about a down payment invoice?
More sample templates
Collected for you and completely free
---