Create delivery notes
It's that simple with easybill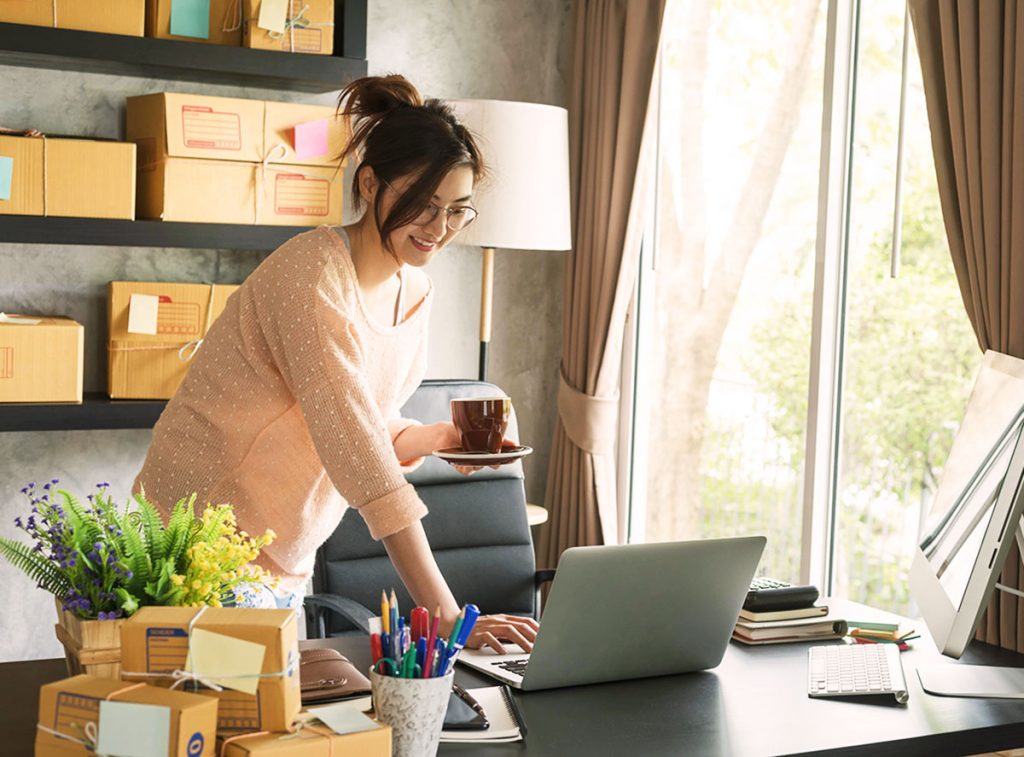 Delivery notes for online retailers
Are you an online retailer? Then you can easily retrieve orders from the various stores and marketplaces with just a few clicks and create delivery bills from them. easybill supports the connection of numerous marketplaces and online stores such as Amazon, eBay, WooCommerce, Shopify, Shopware, Bricklink and many more.
Create delivery note: This is how easy it is
---
Select customer
Choose from existing customers or add a new customer.

Insert article
Access your created invoice items or enter an item manually.

Send delivery note
Finish the document and send it immediately with a click.
Create delivery notes automatically with easybill
---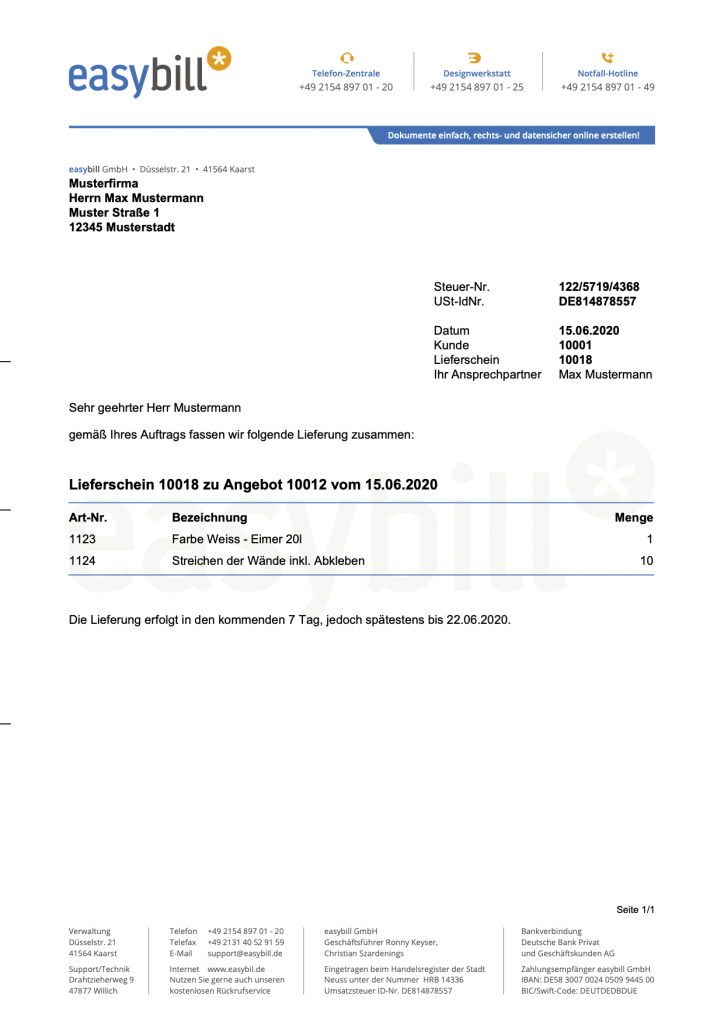 An order becomes a delivery note
With easybill, you can create delivery bills manually or refer to an invoice or quotation to generate the goods receipt/issue slip based on them.
easybill automatically takes over the data and details from the invoice or offer and makes it easier for you to create the delivery note on a regular basis. This not only saves you valuable time, but also ensures that the data appears correctly on the delivery note.
Are you a retailer or online store operator? Apart from invoices and offers, do you also need regular delivery notes for your business processes? Then use the intelligent software from easybill and generate your required delivery notes from already written invoices or offers.

As an online retailer, you retrieve orders from the various stores and marketplaces to create delivery bills.
The most important contents of the delivery note with easybill
---
Mandatory information on the delivery note
easybill makes it easier for you to create your delivery note and ensures that the most important information appears on the delivery note. With this useful function, you automate and standardize the creation of delivery notes. In this way, you ensure that the most important components for your business processes are always specified. As with other documents, you naturally also have the option of designing individual delivery note templates. You can even customize these for each individual online store.
Use automated numbering
---
Intelligent delivery note software
As with offers and invoices, your delivery note also receive their own number range, which easybill as professional invoice and delivery note software automatically continues. In this way, you ensure that you maintain a seamless management of delivery notes and thus simplify your day-to-day business. By the way, as long as the delivery note is saved as a draft, no number is drawn from the number range. The number is assigned when the actual delivery note is created. This means that there is no gap in the number range.
---
Create fully automated delivery bills online
---
Mit weniges Klicks:
an Ihre Bedürfnisse angepasst
Digitalisiert:
alles jederzeit im Blick
Gesetzlich korrekt:
steuerlich sorgenfrei
Additional features
easybill can do even more
---
---