Send to customers in a few clicks
Create delivery notes online
Create your delivery notes quickly and easily. Directly online and without installation. Save time and traditional paper documents.
Professional delivery bill in just a few clicks

Easy management and automation

The ideal solution for online retailers & small business owners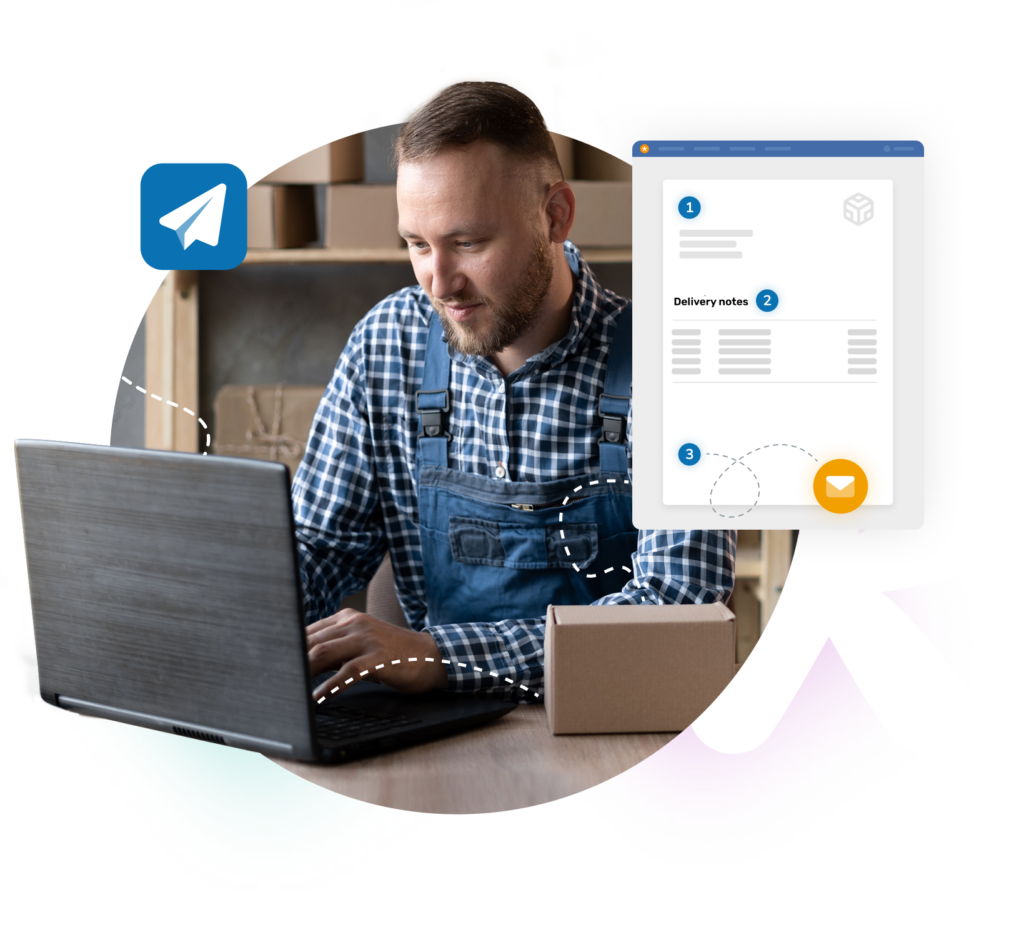 Delivery bill? No problem!
Cloud-based solution for online retailers
Are you an online retailer? Then you can easily retrieve the orders from the various stores and marketplaces with just a few clicks and create a delivery bill from them.
You can also find a free delivery note template here: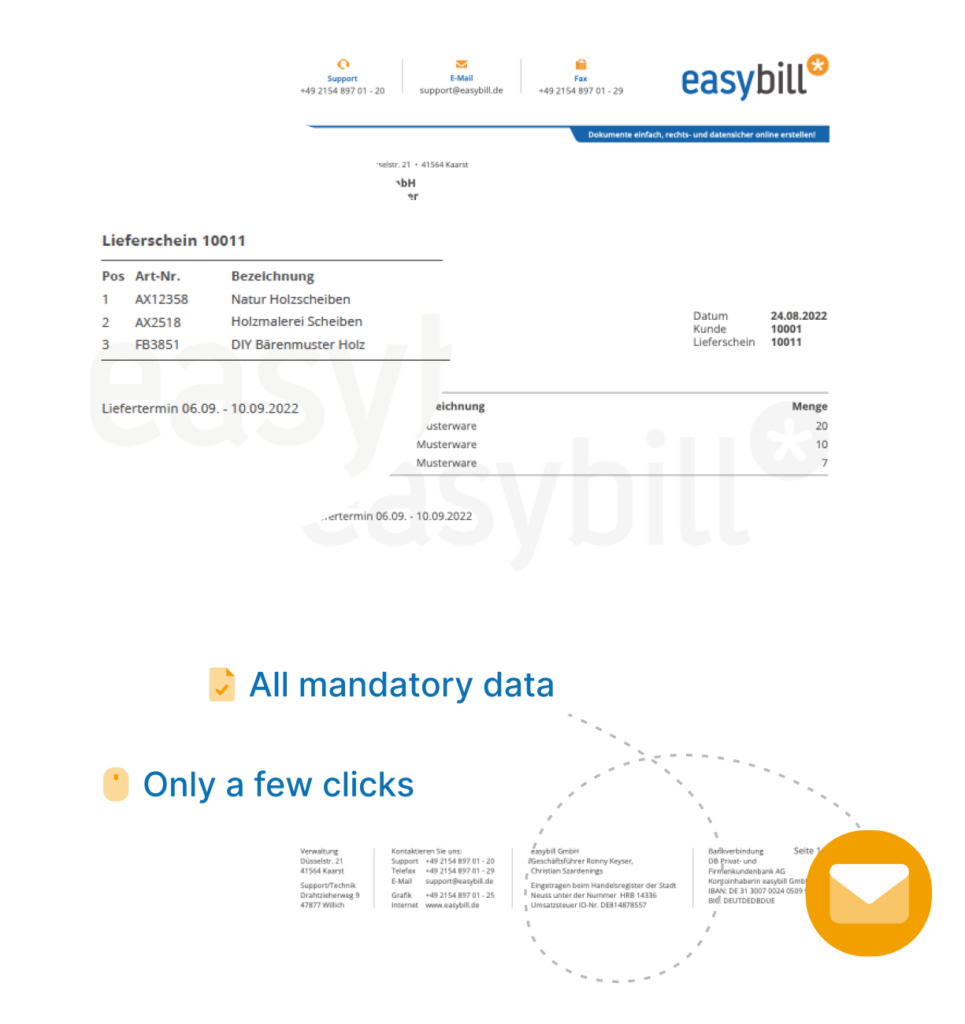 ---
Select customer
Choose from existing customers or add a new customer.

Insert article
Access your created invoice items or enter an item manually.

Send delivery note
Finish the document and send it immediately with a click.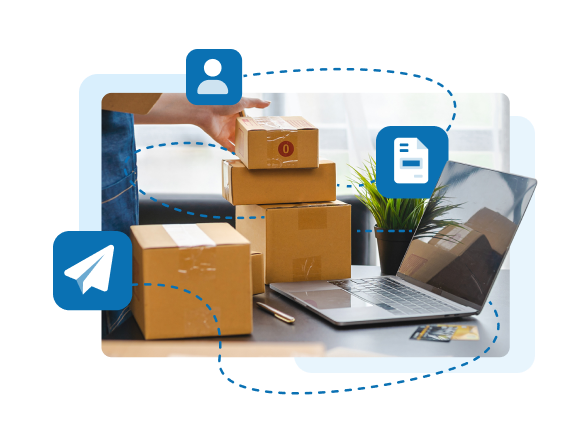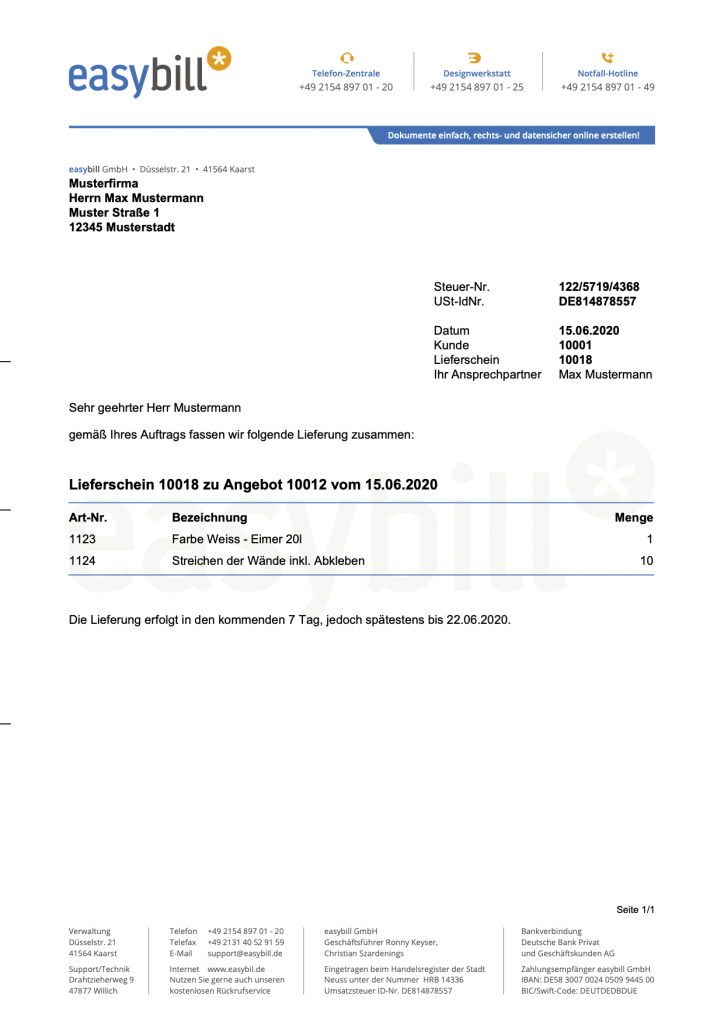 Create delivery notes automatically
An order becomes a delivery note
With easybill, you can create delivery bills manually or refer to an invoice or quotation to generate the goods receipt/issue slip based on them.
easybill automatically takes over the data and details from the invoice or offer and makes it easier for you to create the delivery note on a regular basis. This not only saves you valuable time, but also ensures that the data appears correctly on the delivery note.
.
Order placement and order confirmation

Complete process mapping of quotation, order and purchase order

---

"I was despairing with Word and Excel templates. Easybill is simply brilliant! I will never give it away again."