Send Shopify invoices automatically
The smart solution for Shopify merchants
Automate your invoicing and shipping processes. Quickly and easily create invoices, delivery notes as well as credit notes. easybill monitors the OSS delivery threshold for you and informs you in a timely manner.
Automatic invoicing of orders

Always in compliance with local invoice requirements

Process orders faster and save time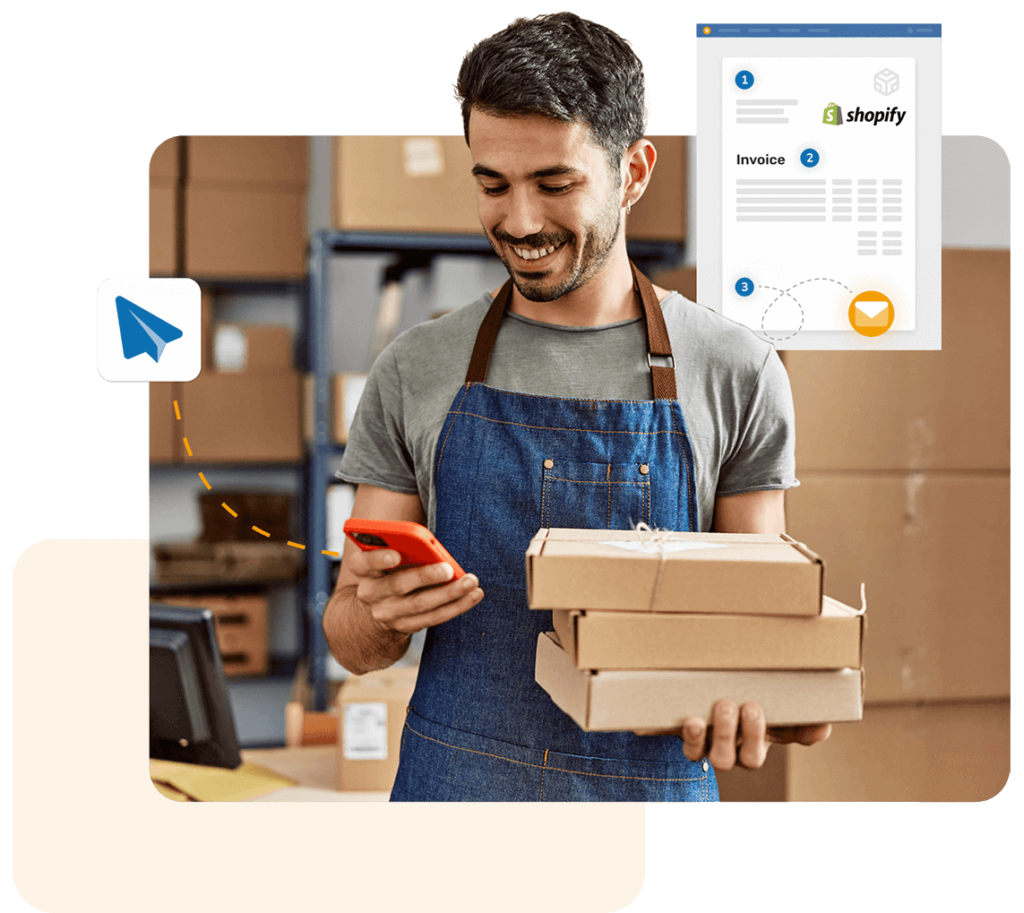 Send Shopify invoices automatically
Let us shop you how to save time on invoicing for your Shopify shop
Create an account
Create a free trial account. No obligations, no setup fee and no payment information required!

Connect Shopify
Connect easybill to your Shopify shop as well as various marketplaces and shops such as Amazon, eBay & Etsy and import your orders.

Get started!
Use the automatic import of orders and returns. Start creating invoices and print shipping labels.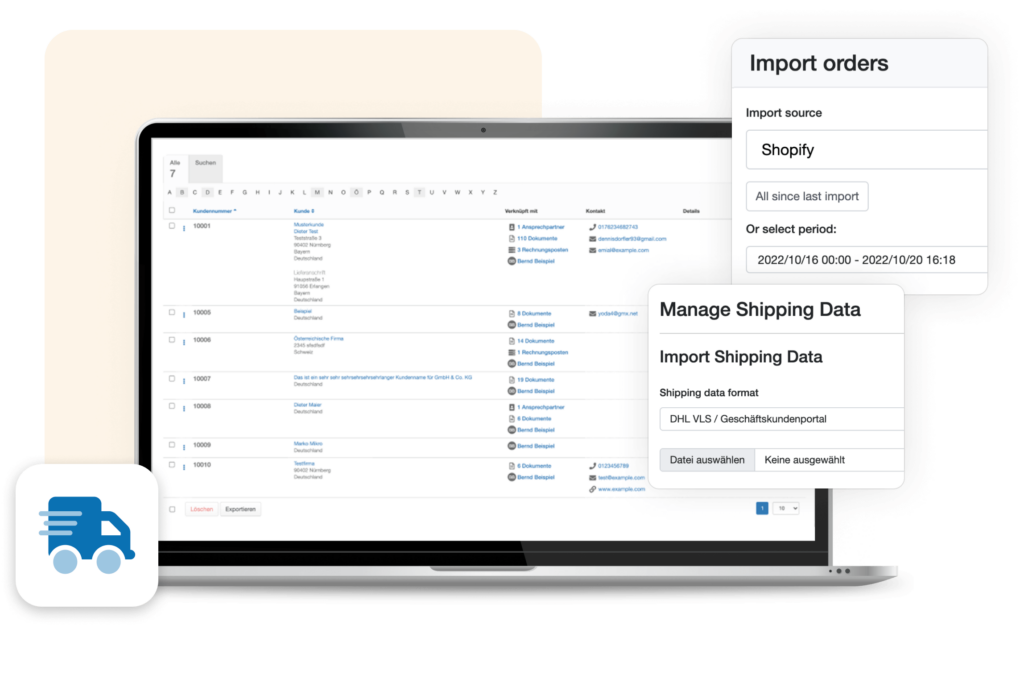 ---
What are the requirements for the connection?
---
Which payment methods are available?

What is Shopify?
Create your own Shopify Shop
Shopify is an online shop based on a so-called "modular system". You only use the components that are relevant for you and thus build your personal online shop in the simplest way. Due to the predefined contents, you can easily design your own shop without any technical knowledge. Choose from different designs and create the contents at the prices listed on the website.
Refunds are also imported into easybill, so you can sit back and relax. Concentrate on more important things such as the shipping of the goods. easybill takes care of the rest for you.
Unlimited number of products
Automate Shopify invoices and increase sales!
Save time with smooth billing processes
---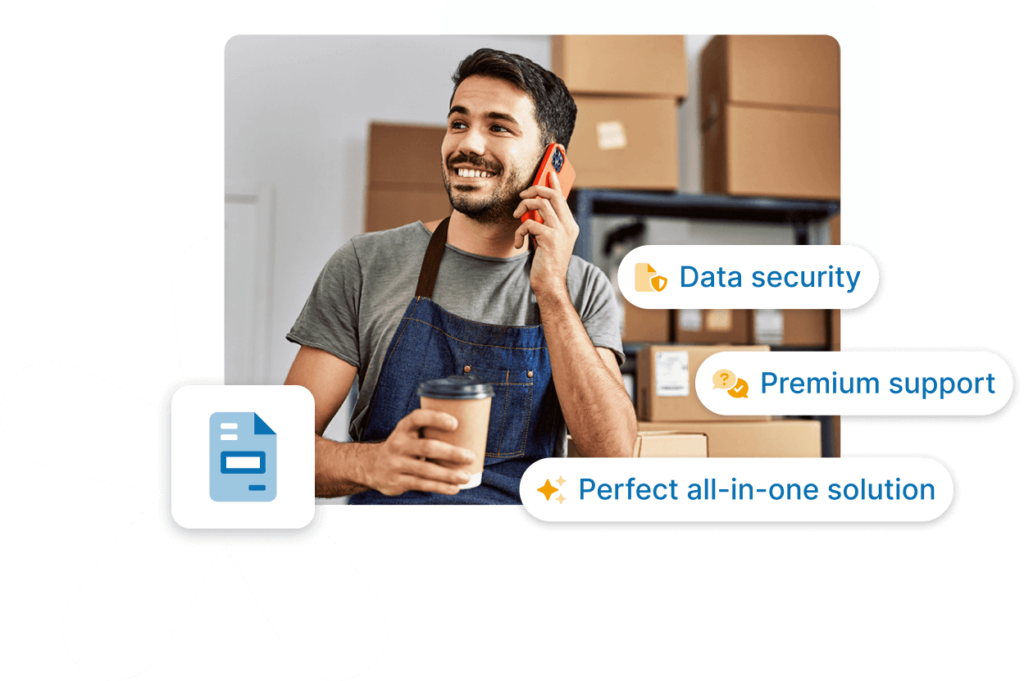 What are the advantages of easybill as an invoicing software for Shopify merchants?
Individual invoice texts according to your ideas
Submit tracking data and mark orders as shipped in your store with one click
Dropshipping-feature in easybill. Send delivery note to your service provider