Digital customer management – Everything in view
Central and secure customer management
Manage your customer data conveniently and flexibly directly in easybill. You don't need any additional products. All processes related to your contacts are stored centrally in the easybill customer file. With just a few clicks, you get a complete overview and can even generate quotes and invoices for your customers directly from the file.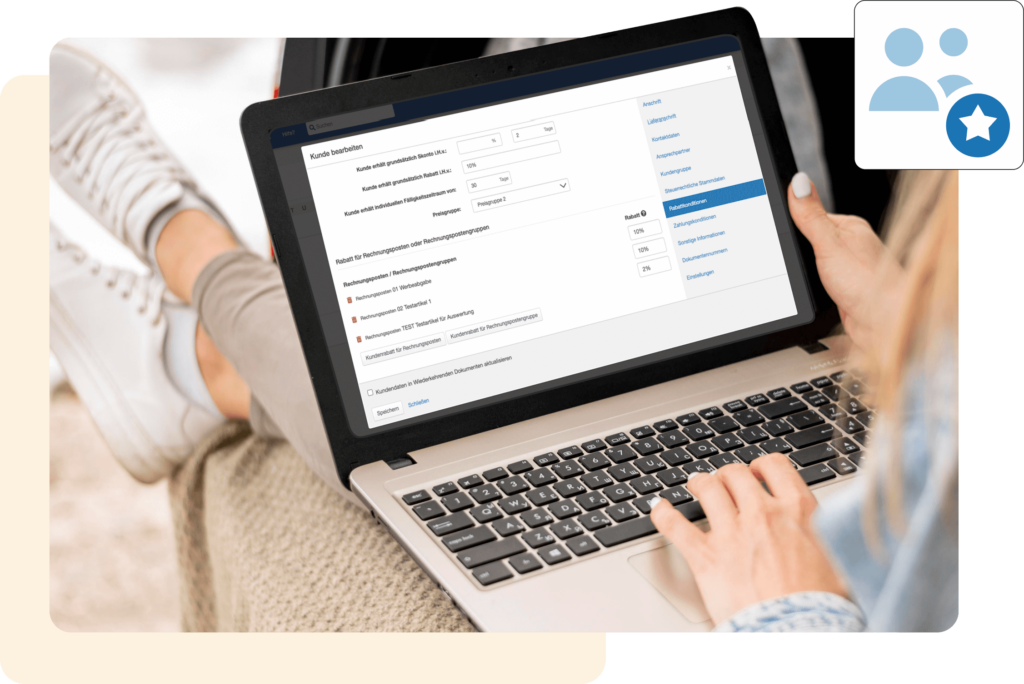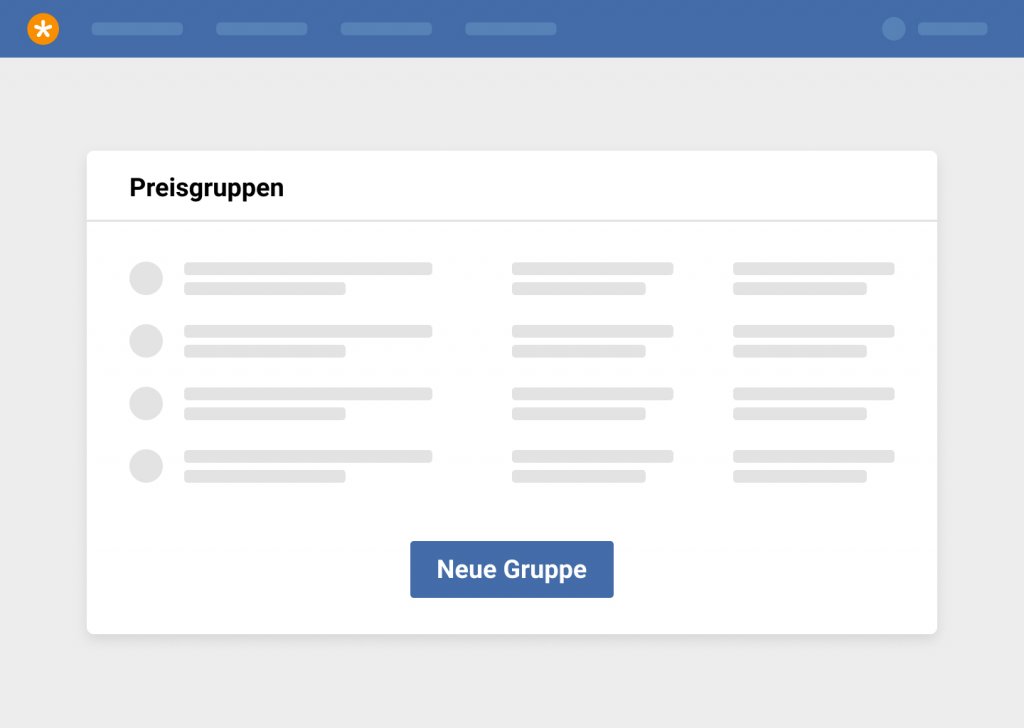 Find and categorize customers quickly
Define individual customer groups
With easybill CRM, you can keep an overview even with large amounts of data. The intelligent search function allows you to access customers, processes, or products in record time. The numerous filtering options can be linked, allowing you to categorize your data reliably just as you need it.
Import and export contacts
Save time with the import and export function!
easybill naturally accepts external .csv or Excel datasets. You can use the convenient import function directly in easybill for this purpose. When exporting customer data as .csv, you have numerous configuration options. With just a few clicks, you can specify exactly which customer data and fields you want to export.
Create new customers in no time
Add the customer directly in the invoice
Invoice forms and customer management are efficiently linked in easybill. When creating an invoice for a new customer, easybill automatically generates the entry in the CRM in the background. You don't need to open a new form for this. The specified VAT ID of the customer is automatically checked for correctness upon input.
Discounts, cash discounts and more
Deduct cash discounts and discounts
In addition to the usual customer master data, you can also store all important additional information in easybill CRM. For example, you can assign special cash discounts, discounts, or payment terms to individual customers or customer groups. Central storage provides all employees with access to this information from anywhere, avoiding errors and incorrectly issued invoices.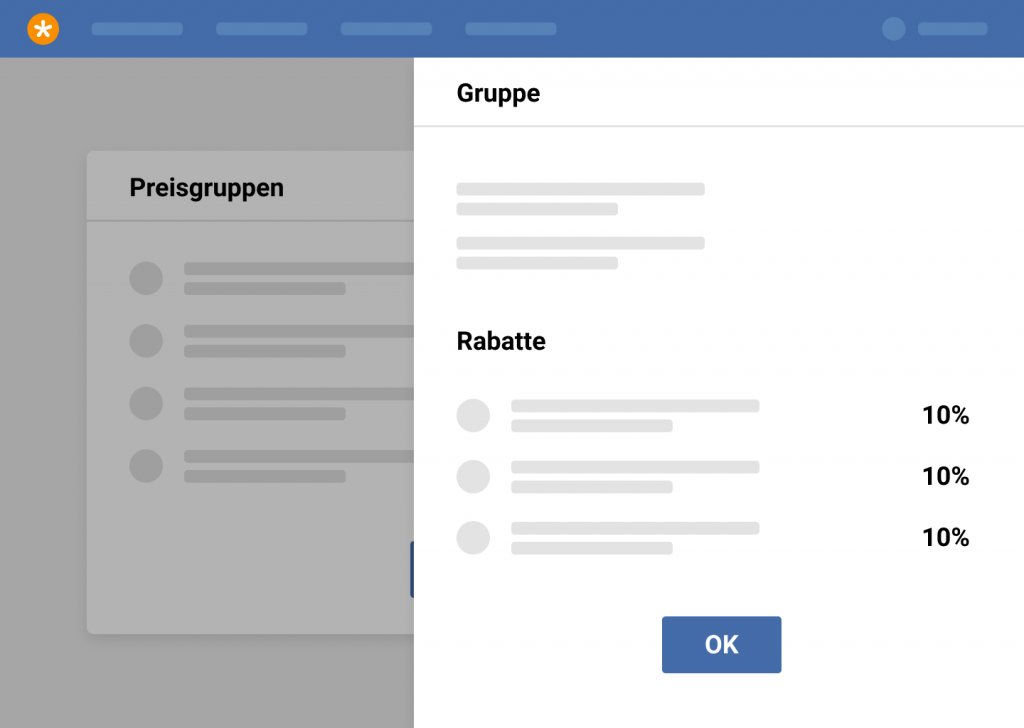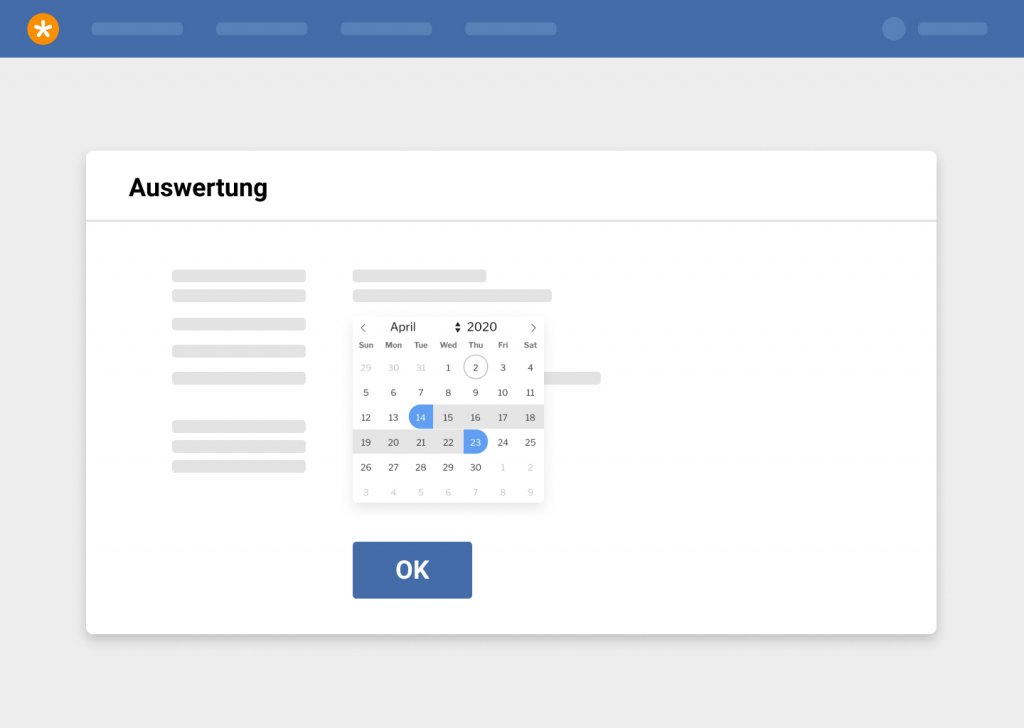 Top-performing customers
Analysis of customers
Use the numerous filter functions in easybill CRM to learn more about your customers. With just a few clicks, you can create a list of your top-performing customers or use the postal code filter to determine which region you should intensify your sales activities.
Simple customer management & efficient CRM tool
easybill makes it possible
---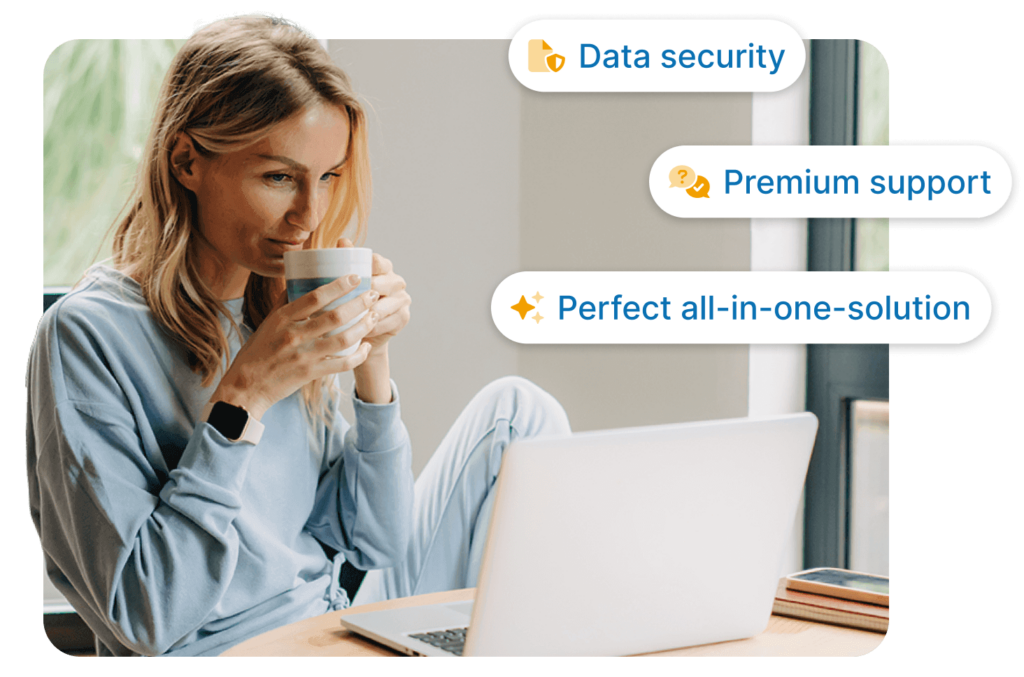 Optimize your customer management and increase efficiency with easybill! Benefit from an efficient CRM tool and automated customer data maintenance.
Secure cloud storage for sensitive customer data
Automated customer data maintenance and management
Professional customer management for your business
FAQ
Frequently asked questions about

easybill and CRM customer management
What features should good customer management software have?
Good customer management software should be user-oriented and intuitive to facilitate daily workflows. At easybill, we attach great importance to a clear user interface that allows you to easily manage and update your customer information. An integrated search function facilitates finding customer data, while user-friendly contact management makes creating and editing customer profiles easier. Another important feature is the ability to log customer communication to keep track of past interactions.

How does easybill guarantee the security of my data?
With easybill, your data is in the best hands. Your data is stored exclusively on servers in Germany and protected by modern encryption standards. As an additional safeguard, two-factor authentication (2FA) is available to you. Everything about account security in easybill.

Which membership do I test?
To be able to test all features, our 7-day free trial period always includes the BUSINESS package.
What benefits does customer management software offer for my business processes?
Customer management software like easybill is the ideal solution to optimize your business processes. Benefit from efficient customer data management that helps you keep track of your customer relationships and improve customer care. By automating routine tasks, you save valuable time and can focus on your core business. With easybill, you can seamlessly optimize your business processes and increase productivity.

Is everything included in the membership price?
Yes, there are no hidden costs. Shipping credit must be booked separately, actively. You have full cost control at all times. Please note, however, that you must book the shipping credit separately and actively. Costs for additional employee accesses and finAPI transactions can be found in the price overview.

What are the membership subscription times
All paid memberships are available on a monthly, quarterly, half-yearly and yearly basis. You decide on the membership duration
Our customers love us
easybill experience
Additional features
easybill can do even more
---
---
easybill.|Rechnungen.| online schreiben.|