Invoice layout
Design your own invoice layout flexibly and quickly in just a few minutes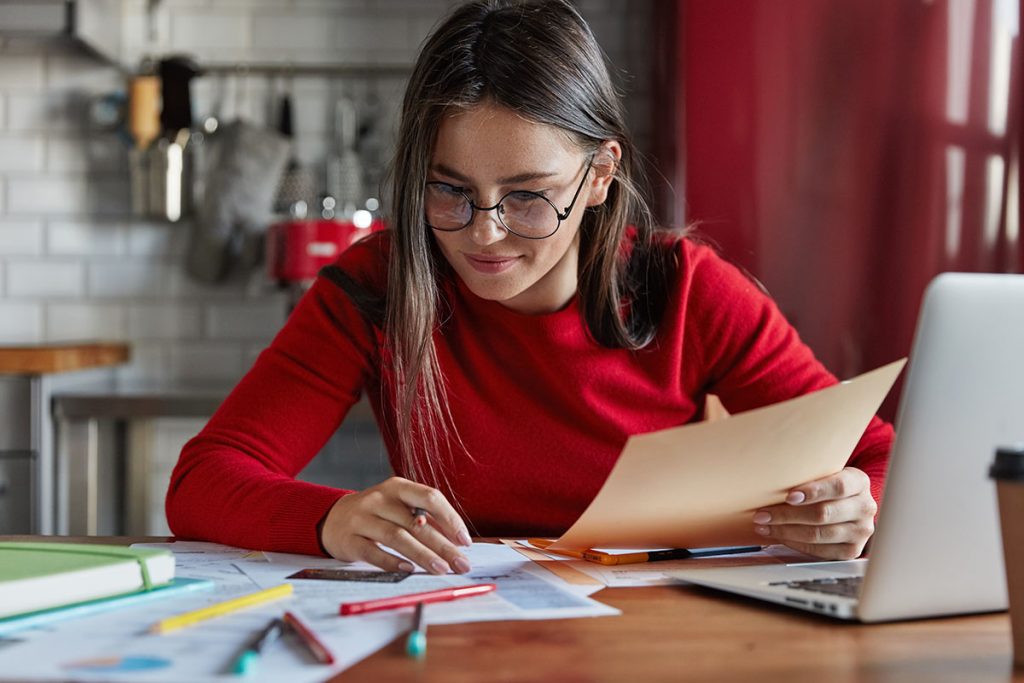 SIMPLE, FLEXIBLE And individUAl
Design invoice layout with easybill
Simple and fast
Flexible and customized
Compliant with the law
Quickly and easily created – The standard template from easybill
---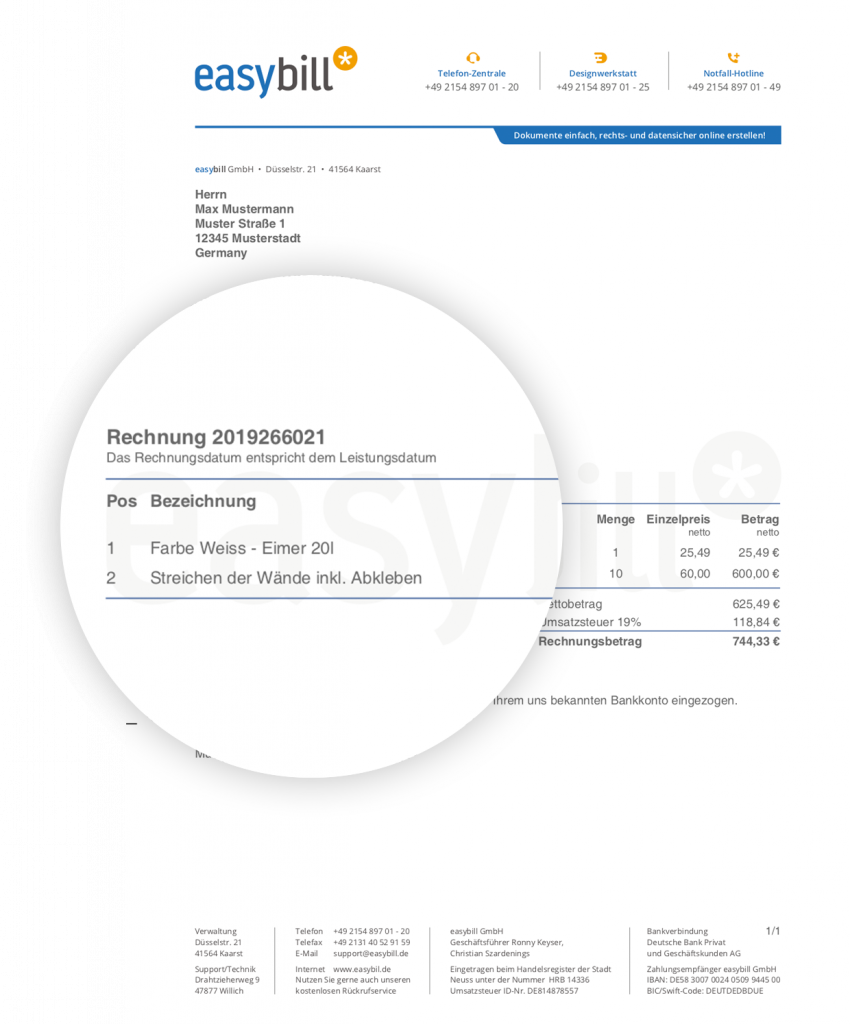 Customize
easybill offers you a prefabricated invoice layout that you can use immediately without any adjustments. The data required for this is pulled by easybill from the customer and item master data of your account. This allows you to quickly create an invoice with a layout at any time and thus comply with legal requirements.
easybill offers all standard templates in two languages, once in German and once in English. In addition, easybill provides various sample templates for your daily business process, such as an invoice template with sales tax, quotations or delivery bills.
Create custom layouts and templates for your documents

Design your documents and use your own logo or stationery

Flexibly customize column headings or document titles

Change the column widths according to your internal requirements

Choose the invoice number format according to your needs

Include useful tools such as QR code and PayPal button directly in the invoice
With just a few clicks, you can customize a layout for your purposes individually and flexibly with the help of easybill. Support your corporate identity and design your invoices with your logo and company colors.
With easybill, you can create as many layouts for your invoices as you like. For example, you can create your own templates for different brands, marketplaces, shipping types (mail, post) or different standard texts.
You only need to enter all the necessary customer and item/service data once. These are then automatically mapped on your invoices, so that your invoices remain legally compliant and you do not forget any mandatory information on your documents. You save time and ensure compliance with legal requirements at the same time.
Change titles and column headers – flexible and practical
---
A separate layout for each document
Do you want to create a credit note, invoice correction or other documents for your company? Nothing could be easier! In easybill you can easily change the document title. Overwrite the given title flexibly according to your wishes and create the desired document with the layout of your choice. This way you can transform an invoice into a document you need in no time.
The standard templates of easybill can be customized according to your wishes. Overwrite the existing column headers according to your own ideas or internal requirements. You can also change the column widths and arrangement as you wish and design them as you require.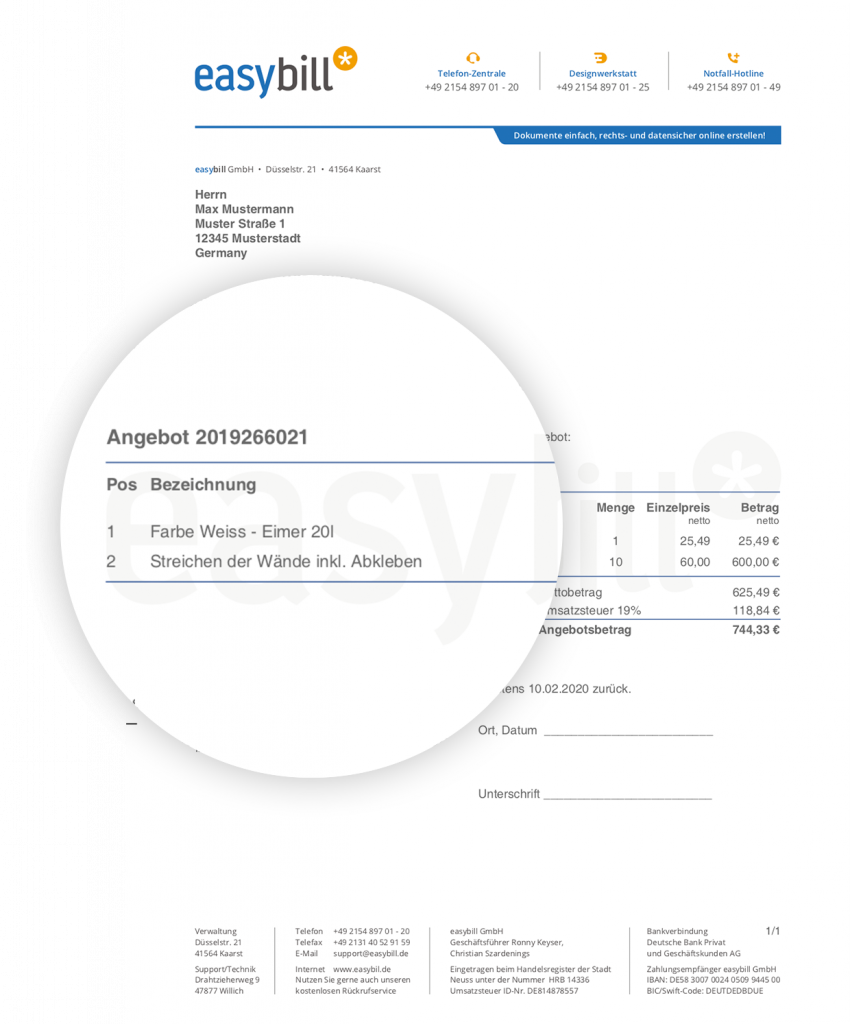 ---
FAQ
Most frequent questions
all around invoice layout
Additional features
easybill can do even more
---
---