Recurring invoices
Simple, fast, error-free and on time with easybill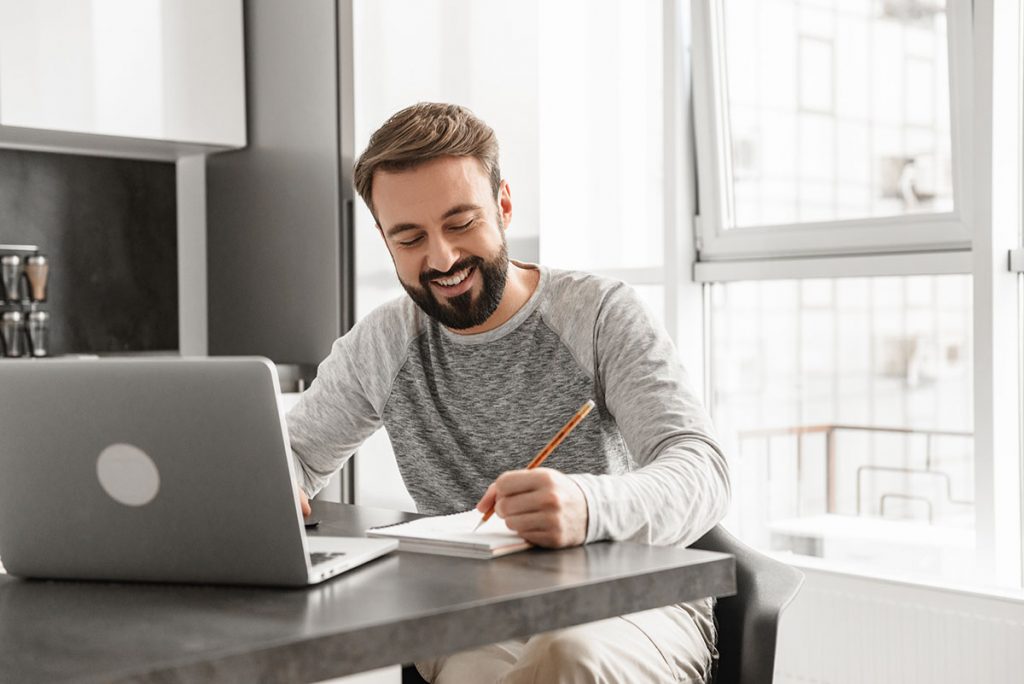 Create standardized recurring invoices
Easy and fast
On time
Faultless
With a few clicks to the template for automated recurring invoices
You regularly write invoices with the same content? You need these invoices for example for recurring services, hosting or maintenance contracts? You only change a few details such as invoice date or invoice number and the rest remains identical? And each time you realize that you are wasting valuable time and you keep making unnecessary mistakes or you even forget to write invoices on time?
Then use the recurring invoices from easybill! With this function for recurring documents with automated service periods you save time, avoid errors and never forget to generate an invoice on the correct date. With the help of an individual, standardized invoice template for recurring invoices, easybill generates automatically recurring invoices in no time at all. In just a few steps, you define the time, the cycle and the duration.
Individual, recurring invoice templates, simple, fast, error-free and on time

Flexible definition of times (date) and repetitions (daily, monthly, weekly, yearly)

Determination of duration and end date of the repetitions (e.g. when the subscription is terminated)

If required, select a draft of an invoice, to carry out a pre-screening

Free, automated e-mail dispatch also using your own mail server

Receive a message via the easybill system when creating a new invoice or a draft of an invoice
Create recurring invoices
---
In only a few steps
Save time and money with the easybill recurring bills. Create recurring invoices in just a few steps. With this useful function automate and standardize you can create and send your recurring bills. Otherwise, you benefit from all the practical functions of the regular invoice generation (customer selection, text modules, invoice items, etc.).
Standardized content for recurring invoices

Individually designable invoice descriptions despite standardization

Use of customer data also for recurring invoices
Automatic dispatch of subscription invoices
---
Always on time
Set the time, repetitions and duration for the creation and sending of these recurring invoices. You determine when, how often and how long an invoice is automatically created and sent.
Automatic creation of the recurring invoices according to your specifications

Order placement and order confirmation

Customizable Determination of time, frequency and duration

Free dispatch of your recurring invoice by e-mail

On request we also take over your mail dispatch
Invoice drafts
---
Pre-screening and adaptability
You would like to check the content or date of your recurring invoice in advance? No problem! You first create a draft of an invoice. Despite standardization you remain flexible: You can revise this draft at any time and redefine the time of sending. If you wish, you will receive a message by e-mail as soon as a draft is created.
Draft invoice for the pre-screening of the invoice

Adaptable revision of the draft invoice (texts, date)

Notification when the invoice draft is prepared (optional)
Use standard texts
---
Standardized and yet individual
You want to save time and still address your customers personally? As with your regular invoices, you can also use the recurring documents previously created text templates for standardization. In addition, you also have the option to individualize invoice contents or e-mail texts. The content from your customer database can be used completely automatically.
---
FAQ
The most frequent questions about writing invoices
Companies, freelancers, self-employed people – they all have to write invoices. But especially freelancers often do not know the 10 components of an invoice.
It has happened to everyone that an invoice was created that contained an error. What must happen with this invoice now?
Additional features
easybill can do even more
---
---