Automated invoice generation for WIX online stores
The smart solution for your Wix online store
Automated invoicing for your Wix Shop. With easybill, you can automate your invoicing in just a few steps. Concentrate on your core business while we take care of your invoices.
Professional & automated invoices for your Wix Shop orders

No missing mandatory information

Process orders faster and save time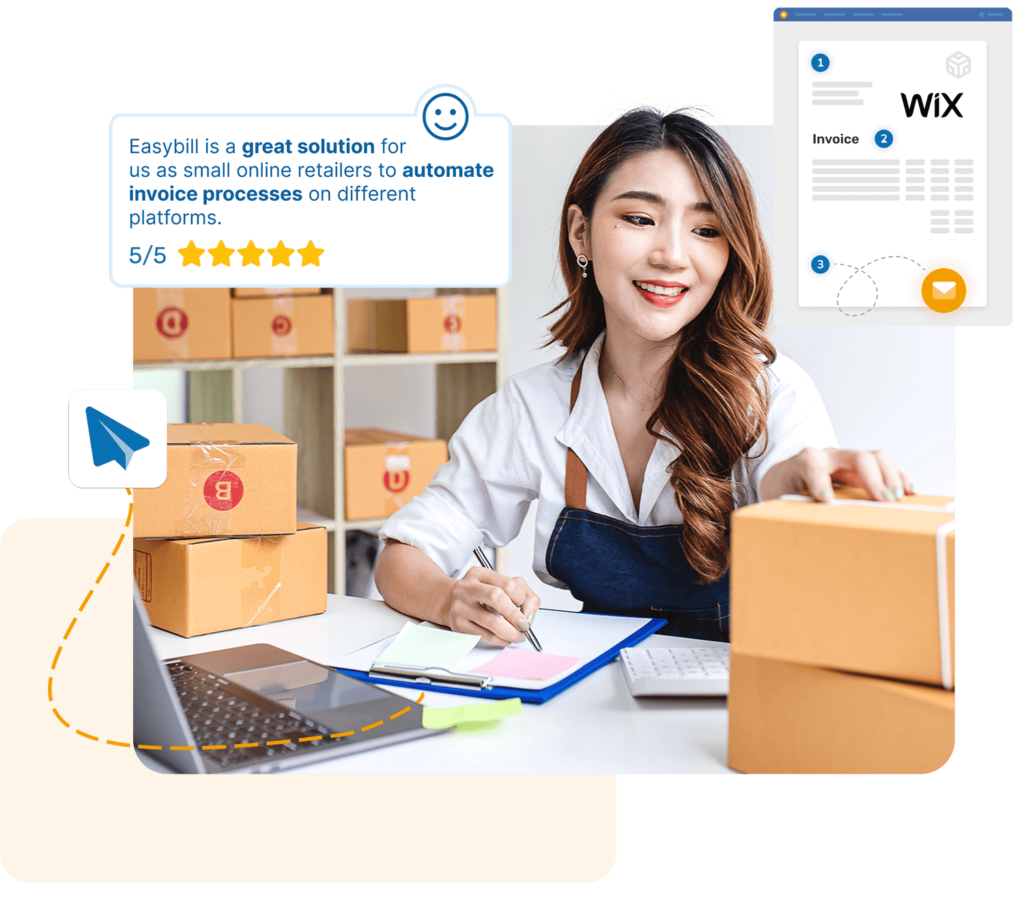 Easy integration: Create Wix invoice
How to generate and send Wix invoices automatically
Create account
Simply register and create a free test account. No contract commitment, no basic fee!

Connect Wix Store
Connect easybill with your Wix store as well as various marketplaces like eBay, Amazon, Kaufland & Co. and import your orders.

Get started!
You can get started right away and import orders, create invoices or print shipping labels.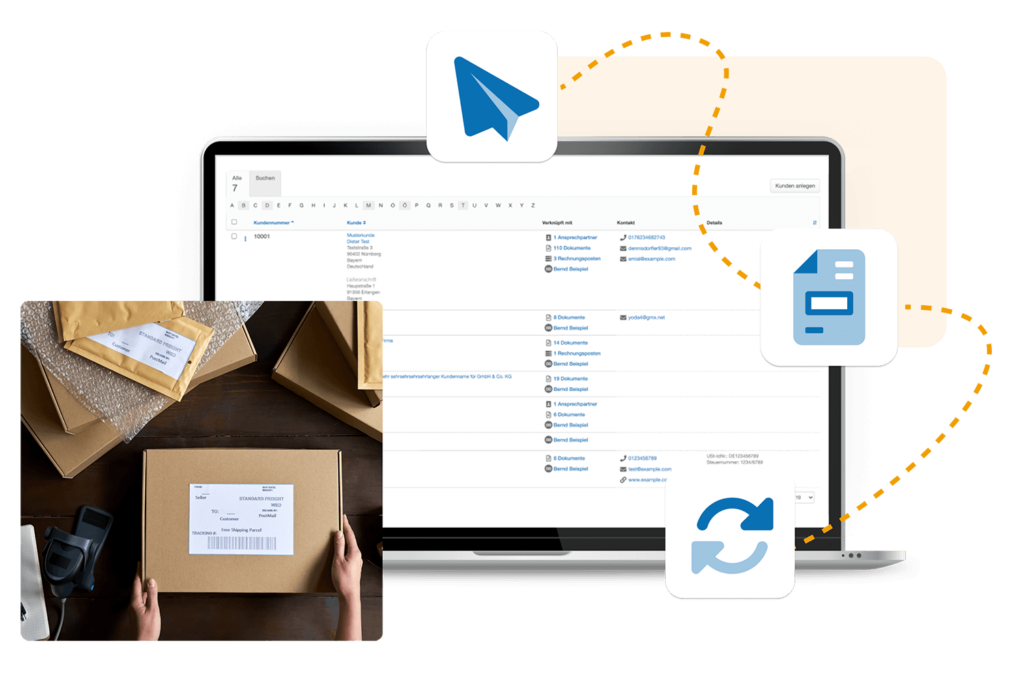 ---
What do you need for the connection?
---
What payment methods are available for your WIX Online Shop?

All common credit and debit cards
What is Wix?
Create your own Wix Store
Wix is one of the leading providers in E-Commerce. Create an online store based on a so-called "modular system". Choose from existing templates and functions and create an online store according to your personal preferences without any prior technical knowledge.
Due to the predefined content you can start easily and from now on. Create your template, create your products, choose your payment methods and start your sales.
Automate Wix invoices and increase sales!
Optimize your processes and save manual workload
---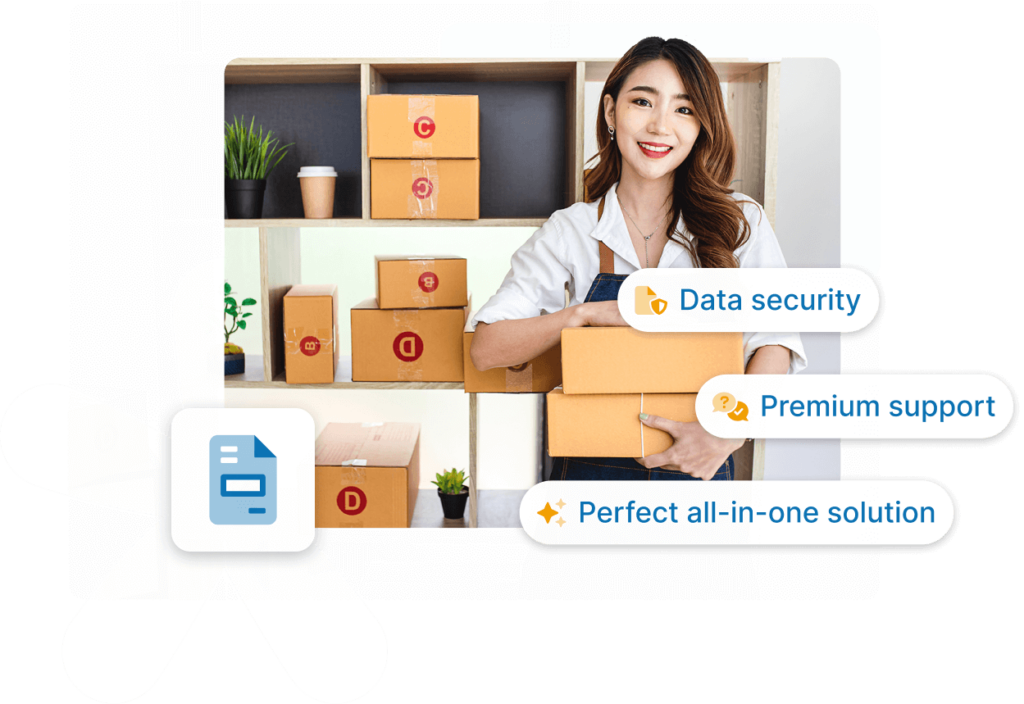 What advantages does easybill offer as an invoicing software for my Wix online store?
Personalized invoice texts according to your ideas
Correct tax statements also for OSS
Dropshipping Function in easybill for delivery note transmission to your service provider
FAQ
Frequently asked questions
about easybill and Wix Invoices

How can I automate my Wix invoices and what are the benefits of it?
With an invoice software like easybill, you can easily automate your Wix invoices as an online merchant and save valuable time. Our interface allows you to automatically generate invoices and delivery notes based on the orders you receive on your Wix shop. You can also integrate your shipping and payment information into our software to create your invoices even faster.
Which membership do I test?
To allow you to test all features, our 7-day free trial period consists of all the features available in the BUSINESS membership.
How does easybill guarantee the security of my data?
With easybill, your data is in the best hands. Your data is stored exclusively on servers in Germany and protected by modern encryption standards. As an additional safeguard, two-factor authentication (2FA) is available to you. Everything about account security in easybill.

Can I create and send my invoices in different currencies?
Yes, you can customize the email texts in the import manager and create them in different languages to ensure that your customers receive the information in their preferred language. Our invoicing software supports multiple languages and allows you to add custom languages to cater to customers worldwide.
How can I customize and personalize my Wix invoices?
easybill automatically generates professional invoices that provide a clear overview of the purchased items and costs. In addition, you can customize the layout and design of the invoices to match your brand, ensuring they reflect your branding. Professional invoices not only provide legal protection but also convey credibility and facilitate the payment process. They are essential for accounting, save time, and can strengthen customer loyalty.
Is everything included in the price of the membership?
Yes, there are no hidden costs. Delivery credit – e. g. to let easybill send invoices by postal mail or fax – must be booked separately. You have full cost control at all times. Costs for additional employee accesses and finAPI transactions can be found in the price overview.
Our customers love us
easybill experience
Additional features
easybill can do even more
---
---
easybill.|Rechnungen.| online schreiben.|