Write offers online
Done in seconds with easybill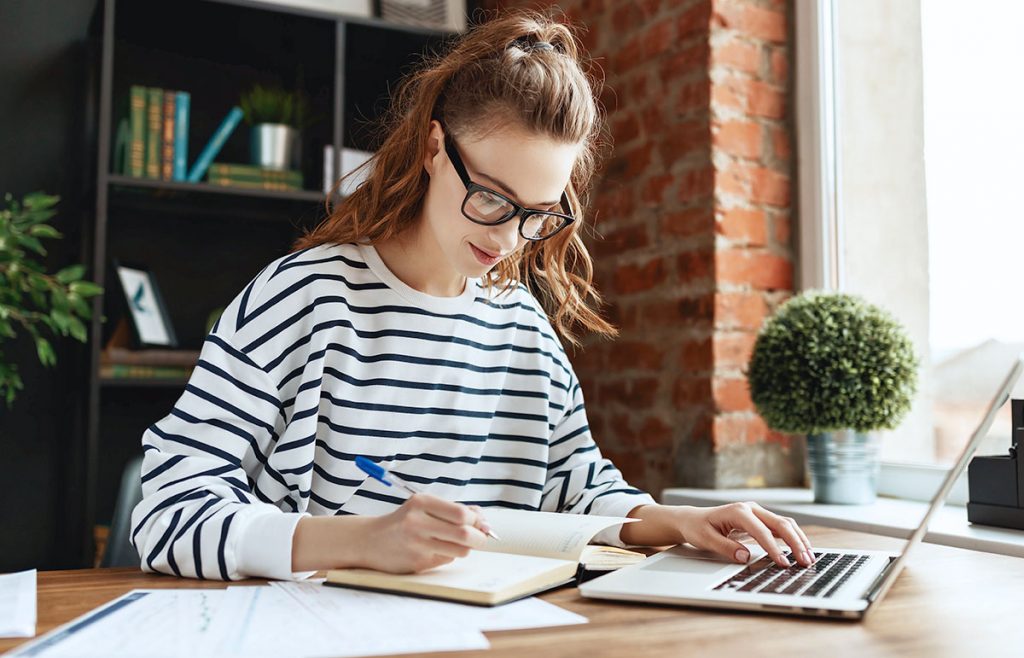 The professional solution for online offers, orders and more
Offers in seconds
Everything inside
Free phone support
Location-independent working
---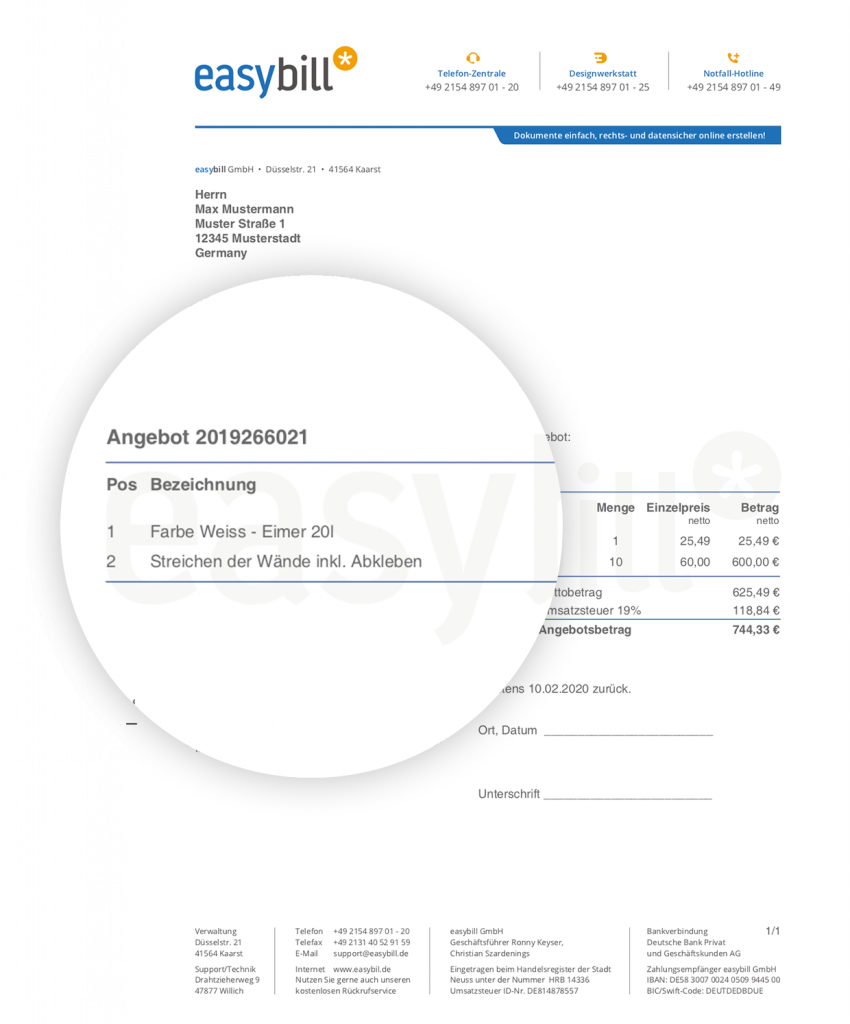 Design individually
Use the Layout Editor to create the basis for all your document templates in minutes. Insert a logo or insert your own letterhead, upload your own fonts and customize the look of your documents according to your needs. Create as many templates as you like.
Layout and template editor for individual offers and other documents

Adjust the format of your offer number according to your wishes

Add attachments such as general terms and conditions

Generate QR Codes for easy payment
Offer management always under control
---
Intuitive document management
You start your customer process with an offer? Save yourself double typing and convert a finished offer into an order, a delivery note, an invoice or something else. Use an offer-specific due date to set deadlines and send reminders for offers.
Rights management for creating documents for employees

Status display of offers (e.g. open, confirmed, settled)

Free e-mail dispatch also using your own mail server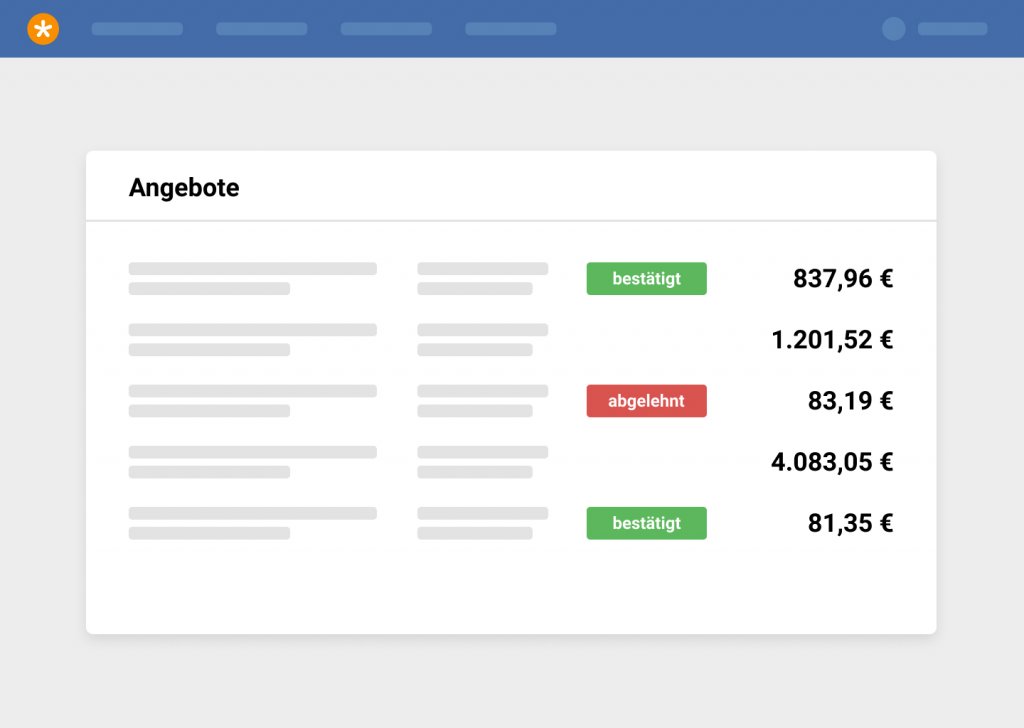 Writing & Sending Order Confirmations
---
Order processing
Your customer has accepted your offer and now you have to create an external order or purchase order and send it to your supplier? Generate an order or a purchase order from the offer with only two clicks and transfer it to your supplier as recipient. Update texts or invoice items using saved templates. Create an order confirmation, if this is requested as well.
Separate texts for documents to partners or suppliers

Placing and confirmation of order

Complete process mapping of offer, order and contract

Direct dispatch by postal service or e-mail from the account
Simply generate the invoices from offers
---
Settlement of offers
Your offer should be settled after acceptance? Decide for yourself whether you want to settle the entire offer or generate partial invoices. Update position descriptions or customer data if desired. Accept all the items offered or only some of them. Add attachments such as return information, general terms and conditions and revocation instructions, which should be sent as e-mail attachments.
convert offer to invoice with a simple click

Updating of position descriptions

Attach invoice-relevant document attachments for shipment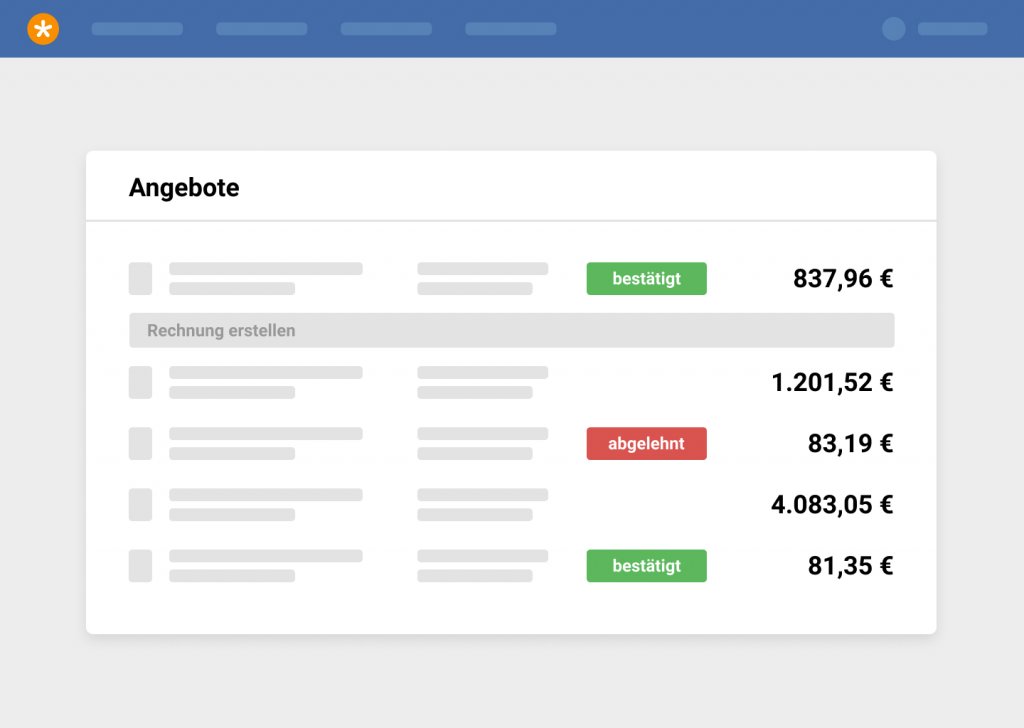 User-friendly analysis overview
---
Keep the overview
Use the logbook or order book to obtain an overview of all pending or already invoiced transactions at any time. Export the evaluations so that you can pass them on directly to your supplier/producer if necessary.
Exportable evaluations as PDF, CSV or MS Excel

Status information also as filter options

Colored markers for status of documents
Additional features
easybill can do even more
---
---