Create professional invoices in minutes
easybill has already made the daily work easier for thousands of customers. Do you want to optimize your invoicing management and save time? Start sending automatically created and professional invoices quickly, easily, and legally secure today.
Save time, money and increase your efficiency.

Cloud based: See the status of any invoice at any time.

Time saving through automation:
No more time wasted by writing invoices manually.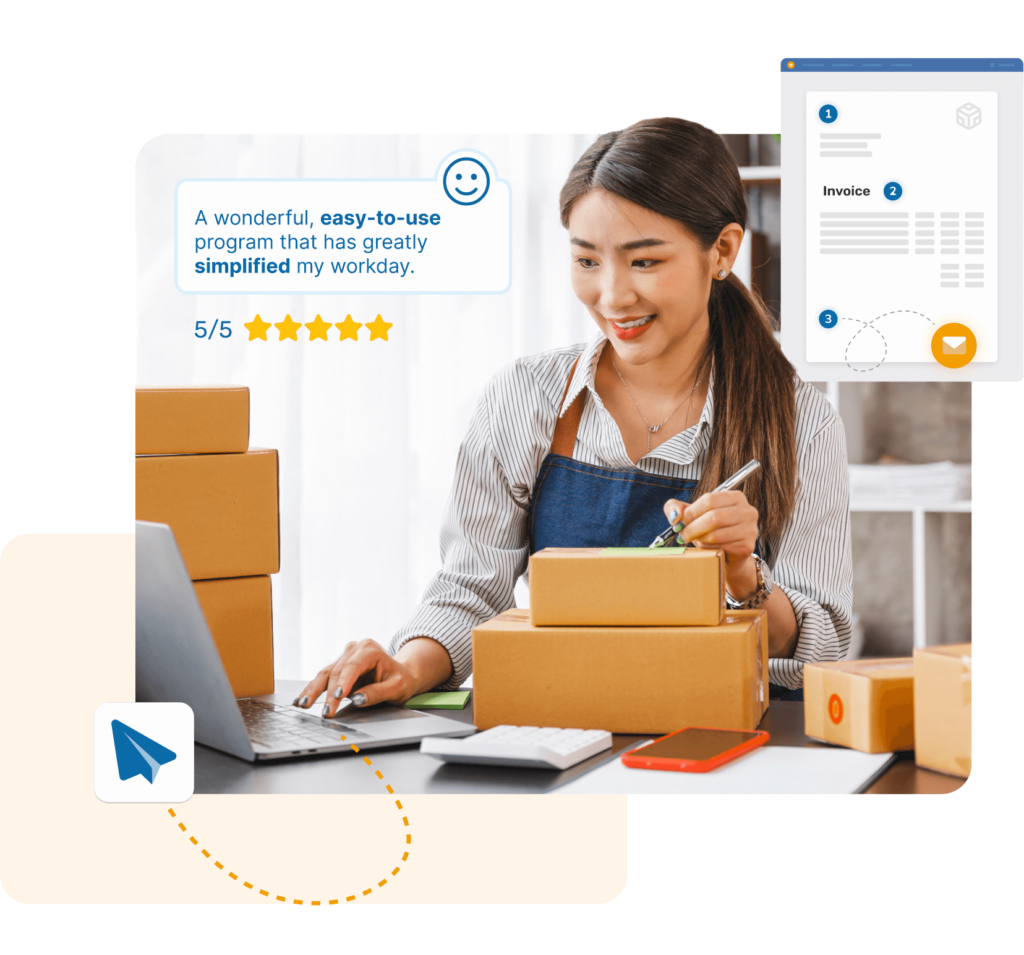 ---
Intuitive. Cloud-based. easybill.

Do you want to know what easybill can do? Get a first impression – without any technical jargon and not requiring any prior knowledge in the fields of invoicing or accounting.

Create invoices, generate quotes and automatically create and send delivery notes.
No more manual invoice creation
This is how automated invoices can help you:
---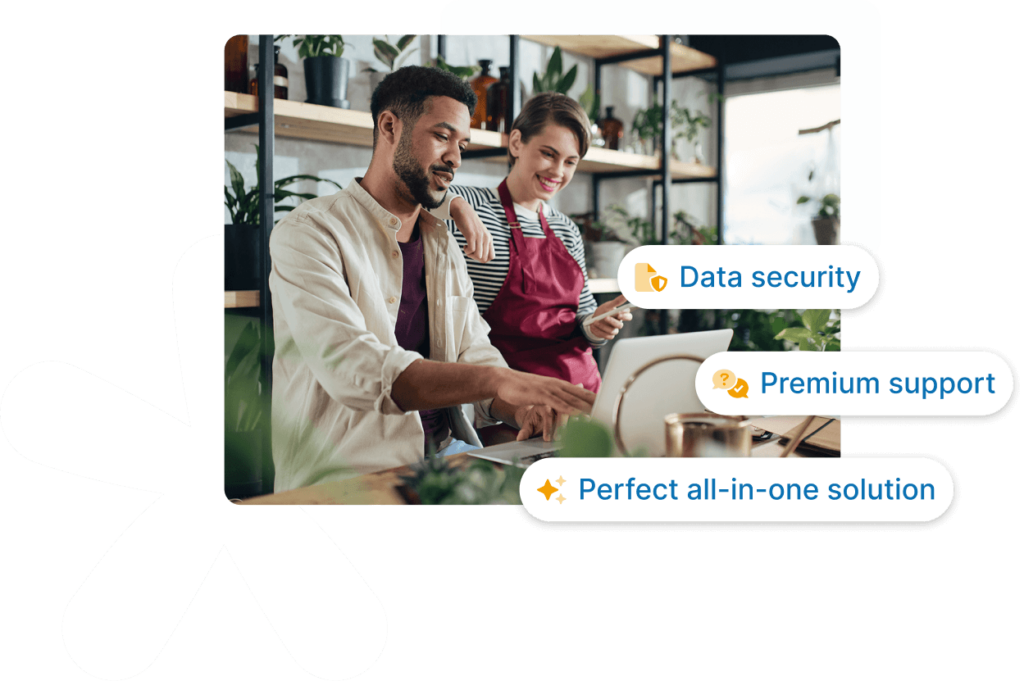 Ensuring more reliable payments
Automatically track invoices and send payment reminders on time.
Correct invoices
Avoid serious errors and reduce stress by automating your invoices.
More time and energy for your business
Don't let time-consuming manual billing processes hold you back.
Free trial period. No payment information needed. No installation required.
FAQ
Frequently asked questions
about easybill
How do I handle unpaid invoices?
Unpaid invoices can be a big problem for the liquidity of your company. Set up clear payment terms and processes and proactively reach out to your customers. Ideally, you should always have an overview of the status of your invoices. Send a payment reminder or a dunning notice to your customer as soon as they are in default of payment. By the way, you can also automate reminders and payment notices without much effort.
How does easybill guarantee the security of my data?
With easybill, your data is in the best hands. Your data is stored exclusively on servers in Germany and protected by modern encryption standards. As an additional safeguard, two-factor authentication (2FA) is available to you. Everything about account security in easybill.
Which membership do I test?
To allow you to test all features, our 7-day free trial period consists of all the features available in the BUSINESS membership.
How do I activate the FREE membership?
The free FREE membership does not need to be booked. It starts automatically at the end of your trial period.

How do I send an invoice by e-mail?
Even when sending invoices by e-mail, you must comply with the legal requirements regarding mandatory information. Make it easy and use our invoice template for free!
Save your invoice as a PDF file and send it to your customer as an attachment with a clear subject line. Don't forget to archive the invoice. Instead of sending your invoices manually, you can also send recurring invoices automatically with easybill.

How do I create an invoice as a small business owner?
The invoice of a small business owner does not differ significantly from regular invoices. You must still include the mandatory information on an invoice, except that you do not need to specify the value-added tax rate as a small business owner. Instead, you must include a note indicating that your invoice does not show any value-added tax, as you are exempted from it under the small business regulation.
Is everything included in the price of the membership?
Yes, there are no hidden costs. Delivery credit – e. g. to let easybill send invoices by postal mail or fax – must be booked separately. You have full cost control at all times. Costs for additional employee accesses and finAPI transactions can be found in the price overview.
What subscription periods are available?
All paid memberships are available on a monthly, quarterly, half-yearly and yearly basis. You choose the membership duration that fits you best.
Will my account be deleted after cancellation?
No, cancelling the account only terminates the paid membership. The account remains in the free FREE membership. You will continue to have access to data and documents as long as the account is actively used in the FREE membership. Please note that we reserve the right to delete the free account after 90 days of inactivity.
Our customers love us
easybill experience
Additional features
easybill can do even more
---
---
easybill.|Rechnungen.| online schreiben.|