Warehouse management software for small businesses
Managing products and services
The user-friendly warehouse management in easybill is ideal for small businesses. Maintain an overview and make your warehouse management even easier and more efficient.
Stay in control of your stock levels and inventory management

Save time by streamlining your warehouse management processes

Higher Customer Satisfaction: Analyze your inventory and improve your supply chain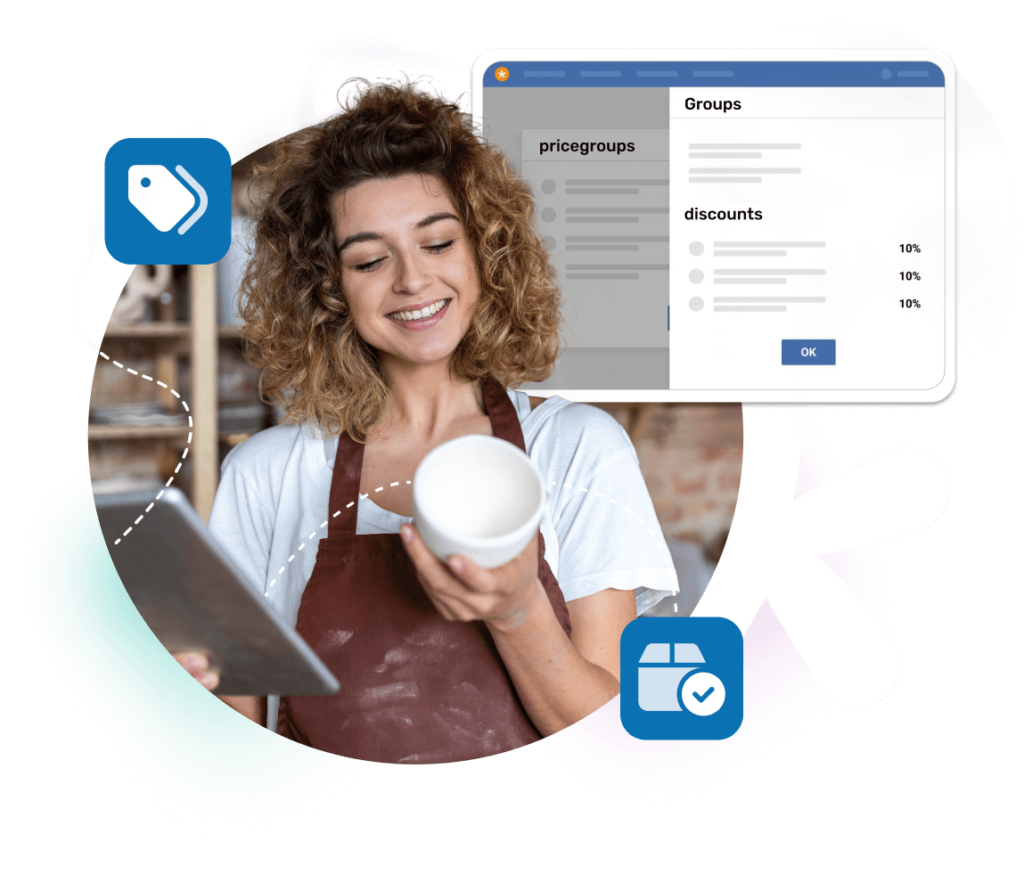 Warehouse and logistics
Import and export of products and services
You don't want to create all your inventory items in easybill manually? No problem. Use the convenient import of invoice items. You only need your data as a CSV or Excel file. An export is possible with just a few clicks and is also provided as a CSV file.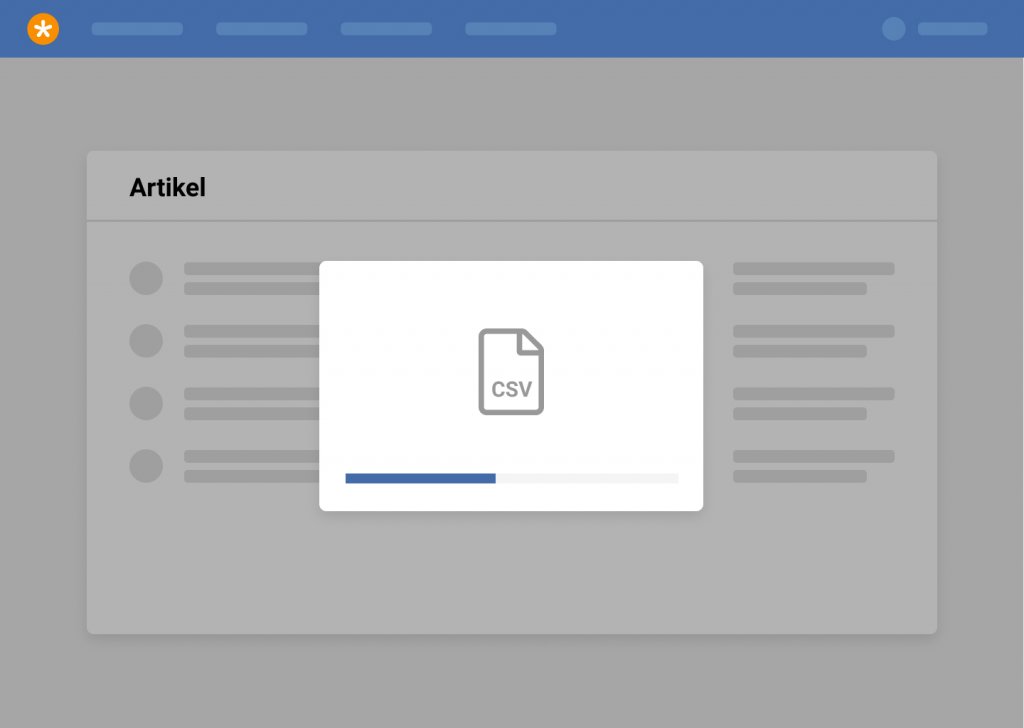 Import articles, services and texts via CSV/Excel file or REST API

Use different descriptions based on the document type
Export articles as a CSV file and optionally apply filters

Analyze data regarding your products and services
Discounts and serial numbers
Don't lose track
Do you grant your customers special discounts on certain invoice items? Or does a separate customer group get discount conditions on a single item? No problem. Store this conveniently in the invoice item with just a few clicks. You can manage items with unique serial numbers directly in easybill as well.
Discount conditions for customers and customer groups

Assignment of unique serial numbers

Management and documentation of serial numbers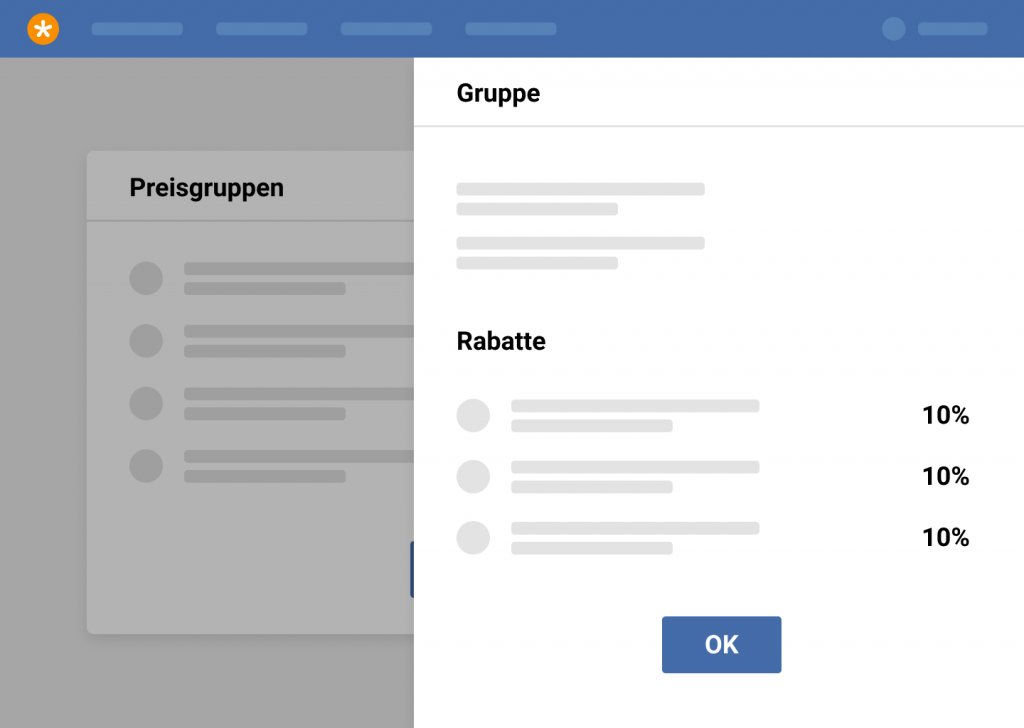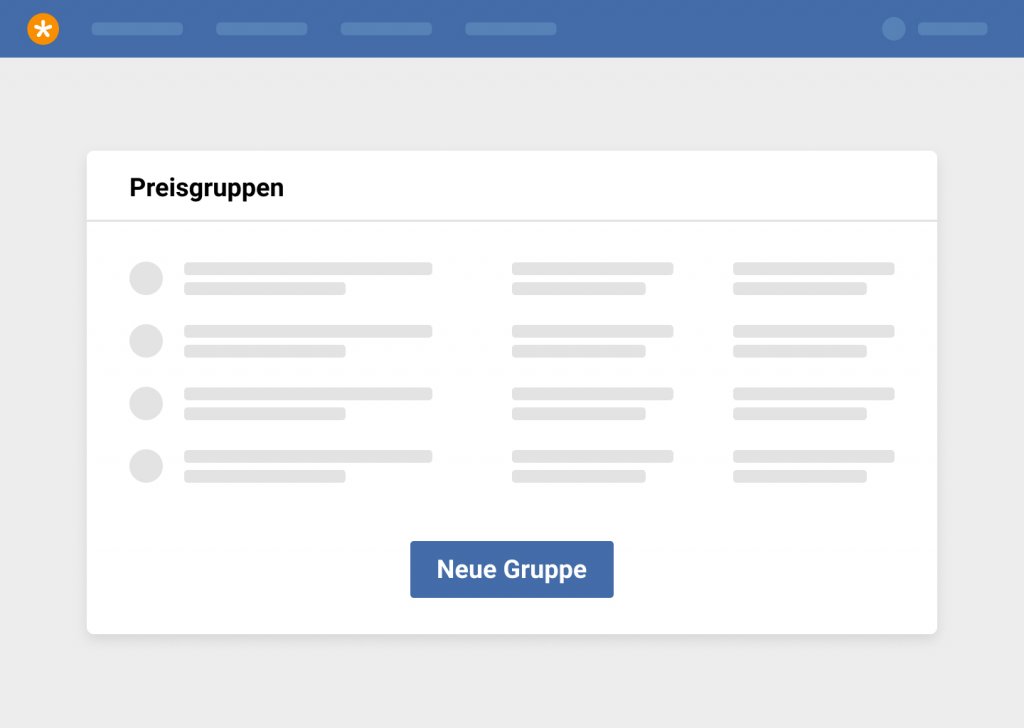 Individual price groups
Efficient price management for different customer groups
Many customers, many prices – no problems in administration!
It often happens that you want to offer different customer groups (large customers, consumers, returning buyers, etc.) different conditions. Store different prices for each item and each service in easybill. Add additional information for accounting or internal processes.
Up to 10 different price groups per product or service

Purchase price for gross profit determination

Custom revenue account different from standard accounts supported

Internal notes for your administration
Inventory management for items
Control stock movements
The easybill warehouse management allows you to enter the current inventory of your items in the warehouse. easybill reduces your inventory by automatically adjusting the stock count for invoiced items. You can also receive a warning by e-mail once you fall below a certain stock count, thus never running "out of stock" because replenishment is ordered on time.
Inventory management of your items

Adjustment of stock count based on invoices or delivery notes

Adding stock count based on orders made to suppliers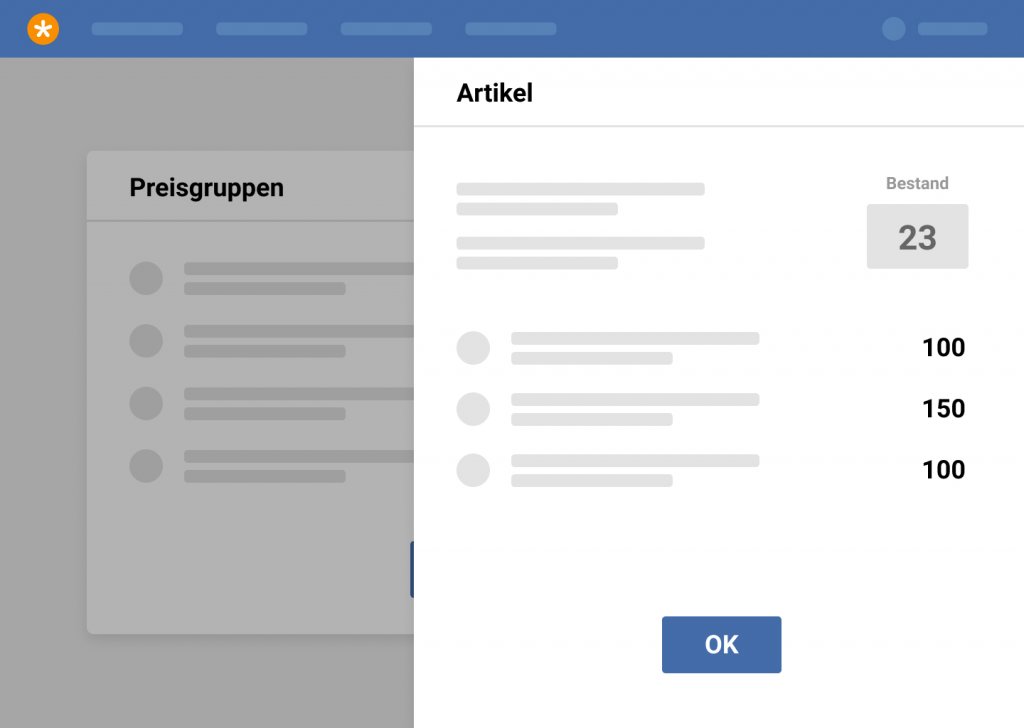 Efficient warehouse management for small business owners:
Online, easy and cost-effective with easybill
---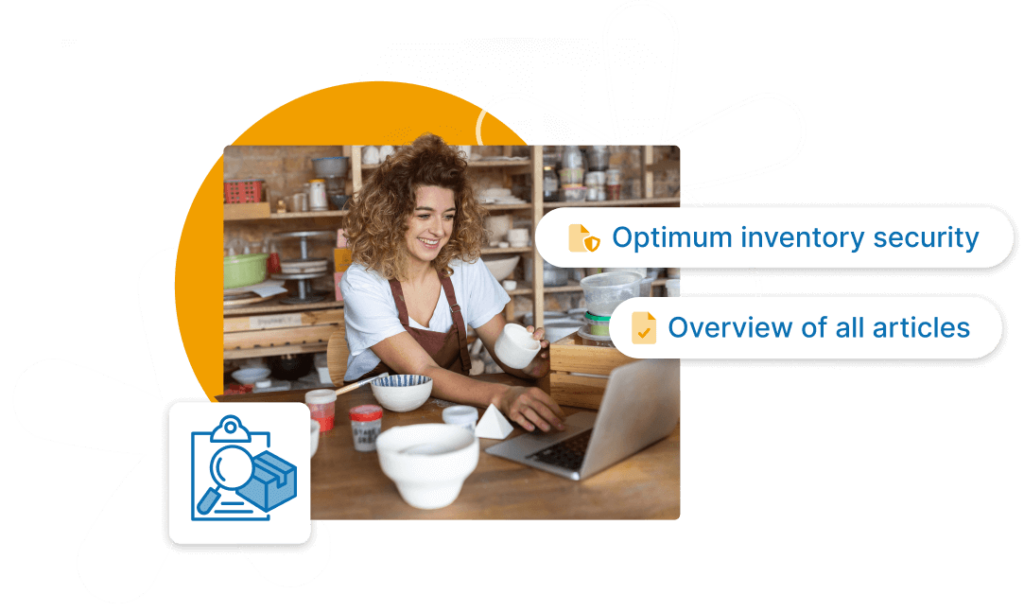 Elimination of errors and smooth processes:
Minimize errors and bottlenecks and increase customer satisfaction with fast deliveries.
Optimization of the supply chain:
Avoid excess inventory and save costs!
FAQ
Frequently asked questions
about easybill and warehouse management
What are the benefits for small businesses of using a warehouse management software?
The use of an online warehouse managemen software, e. g. as part of easybill, supports small companies in their everyday warehouse management. This yields useful advantages for the daily operations: Improved inventory control, increased efficiency and higher customer satisfaction. Companies can use it to process orders faster, make decisions based on real-time data and optimize their business.

Does the software have automatic invoicing?
Yes, for example, online merchants can fully automate their invoicing. In order to regularly bill certain services or fees, the recurring invoice feature can be used to automate the process.

Which membership is available during the trial?
To allow you to test all features, our 7-day free trial period consists of all the features available in the BUSINESS membership.

How do I activate the FREE membership?
The free FREE membership does not need to be booked. It starts automatically at the end of your trial period.
Do I pay monthly despite selecting an annual membership?
No, by choosing an annual membership and the associated discount, you only pay once in advance for the entire year.
Is everything already included in the membership price?
Yes, there are no hidden costs. Delivery credit – e. g. to let easybill send invoices by postal mail or fax – must be booked separately. You have full cost control at all times. Costs for additional employee accesses and finAPI transactions can be found in the price overview.

How can I make sure I have enough items or services in stock to meet my customers' needs?
You should analyze historical sales data and make forecasts for future demand. This ensures that you have enough items or services in stock. Our automatic inventory monitoring and updating helps to avoid overstocking or understocking. The minimum stock warning by e-mail ensures that orders are place on time. It is important to build an efficient ordering and supply chain to respond quickly to changes in demand.
How often should I check and update my inventory levels?
How often you need to check your stock levels is not generally specified. It depends on a number of factors: the type of business, the size of the warehouse and the type of inventory. However, we do recommend periodically checking to ensure accurate and up-to-date inventory records, avoiding over- or understocking. It is up to you to check your stock monthly, weekly, daily or in real time. But in order to avoid outdated or unsellable items, you should check and update your stock levels at least quarterly.
How does easybill guarantee the security of my data?
With easybill, your data is in the best hands. Your data is stored exclusively on servers in Germany and protected by modern encryption standards. As an additional safeguard, two-factor authentication (2FA) is available to you. Everything about account security in easybill.
Will my membership be renewed automatically?
Yes, your easybill membership is automatically renewed according to the period you selected. This does not happen if you change or cancel your membership. The automatic renewal ensures that your invoices are created without interruptions.
What subscription periods are available?
All paid memberships are available on a monthly, quarterly, half-yearly and yearly basis. You choose the membership duration that fits you best.
Additional features
easybill can do even more
---
---
easybill.|Rechnungen.| online schreiben.|