Many startups start small
Taking advantage of the small business regulation
---
Wann bin ich ein
Kleinunternehmer?

"No sales tax statement, as small business owners according to § 19 UStG."
"In accordance with § 19 UStG, the invoice amount shown does not include sales tax."
"Invoice is issued without showing the sales tax according to § 19 UStG."
"As a small business within the meaning of § 19 para. 1 UStG, no turnover tax is charged."

The indication of this paragraph is indispensable for the documents. With easybill, you don't have to worry, because we take care of displaying the mandatory information on your invoice or credit note quite automatically.
What does the small business regulation mean?
---
This regulation allows companies with low turnover to significantly reduce the bureaucratic and administrative burden, as
no sales tax is to be shown, and

the monthly advance return for sales tax is no longer required.
Another advantage is that the VAT saved can be passed on to the customer in the form of lower prices.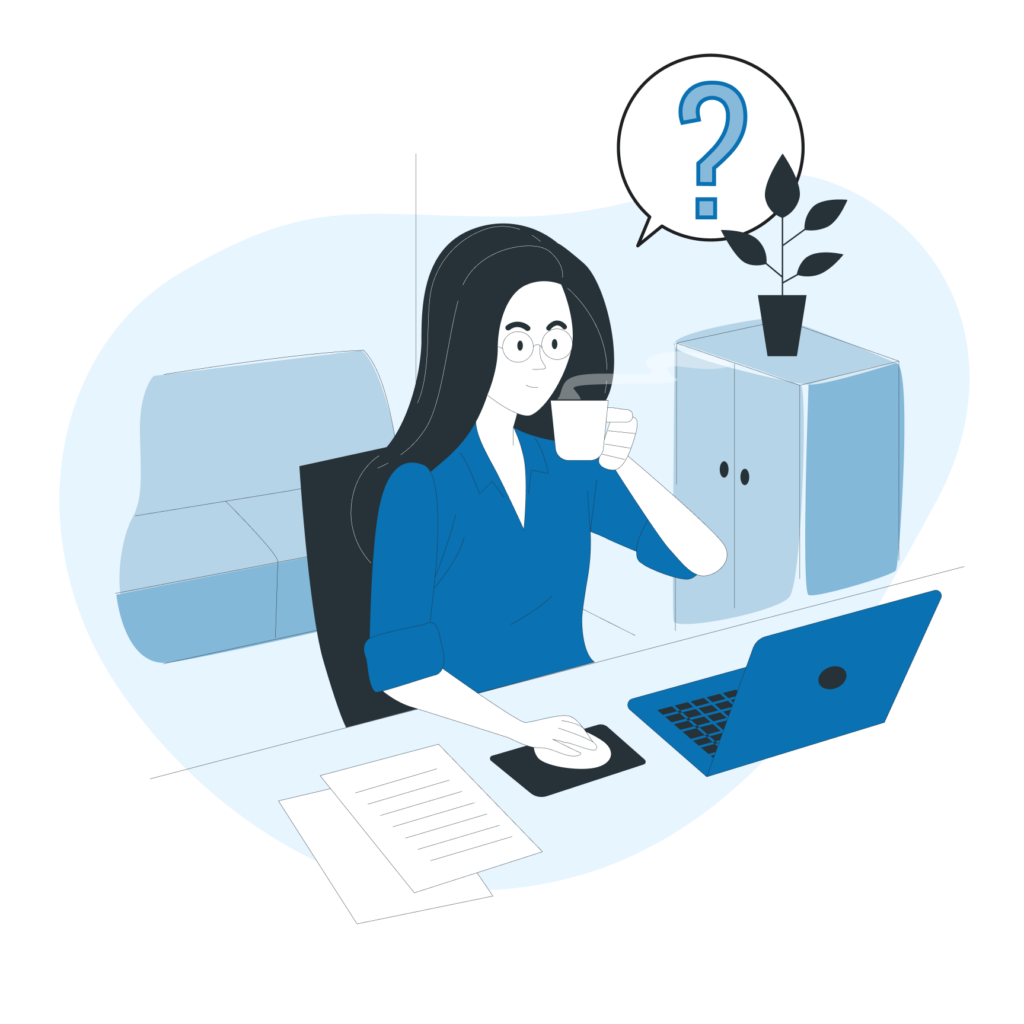 Which requirement must be met?
---
Regardless of the legal form, any company can use the system. The only decisive factor is the revenue generated, which must not exceed predefined limits.
A limit of 22,000 euros now applies to the previous year's turnover. In addition, you may not exceed an expected revenue of 50,000 euros for the current year.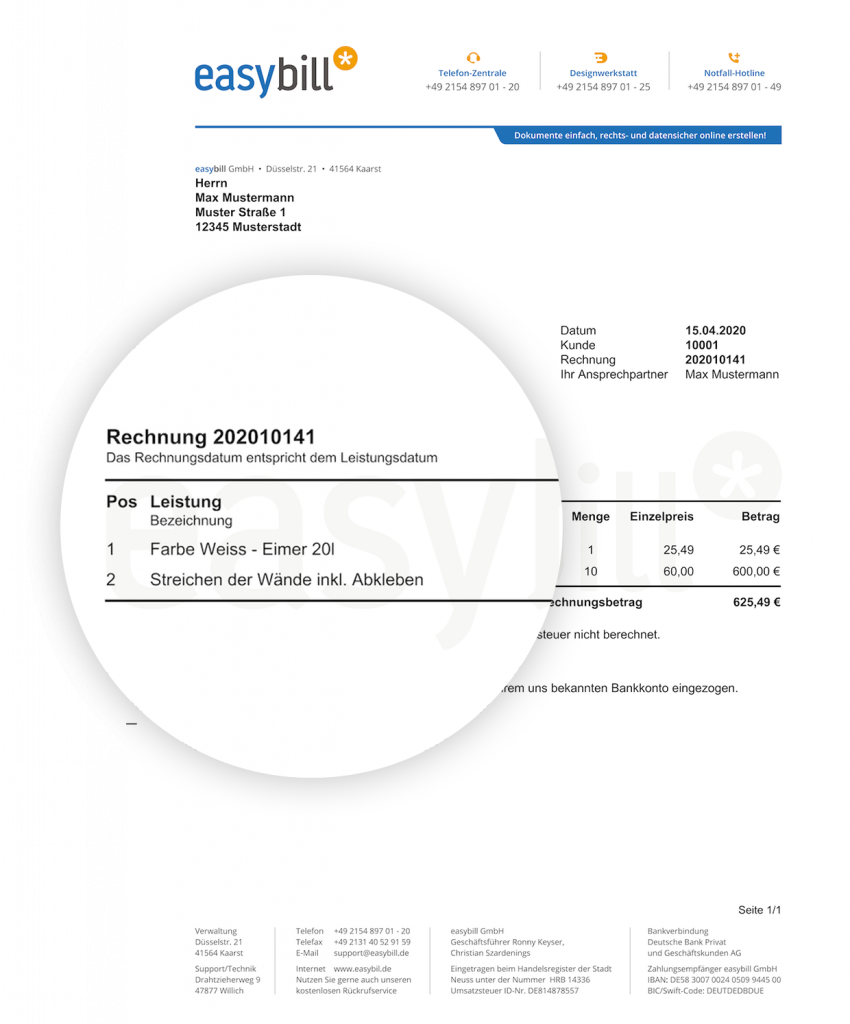 What does this mean for invoices
you write with easybill?
---
Due to the exemption of sales tax, you may not show sales tax on your invoices. Since you are not subject to input tax deduction, neither a sales tax amount nor a sales tax rate may be listed on the invoice.
You should visibly state that you do not show any sales tax in accordance with §19 of the sales tax law (UStG). There is no specific wording here.
---