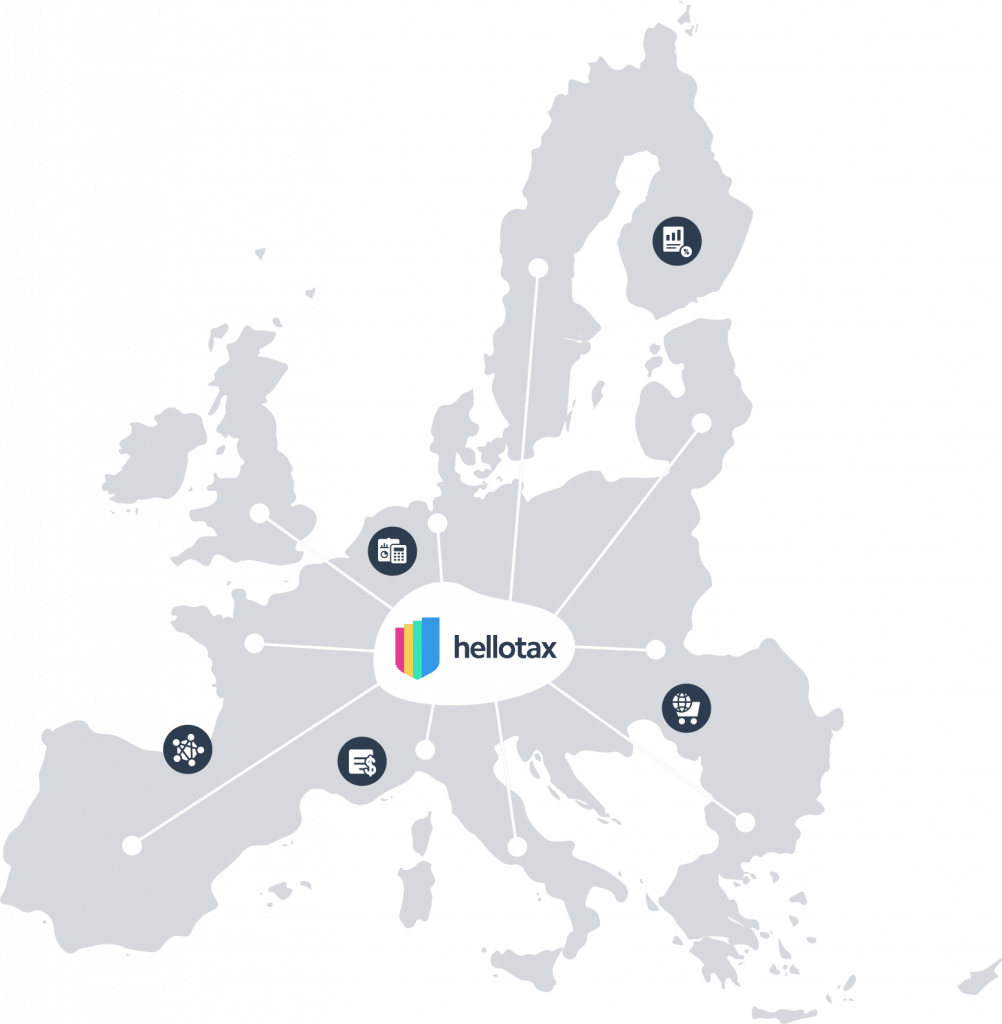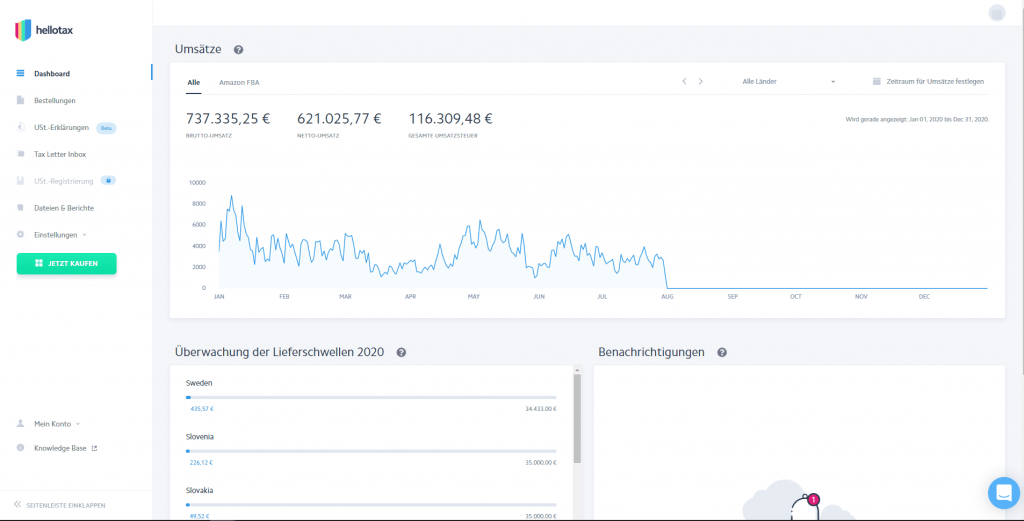 hellotax
Put your sales tax on
autopilot
hellotax automates sales tax registration, calculation, reporting and submissions for online retailers in Europe. The internally developed free tax tool includes a variety of useful features, such as VAT delivery threshold monitoring, reports for different sales channels and time periods, integrations with Amazon and other platforms, and much more. In addition, a premium sales tax compliance service can be availed, which includes online sales tax registrations and returns and secure storage of all tax letters + translations of the same. This extra service can be conveniently booked on a monthly or annual basis. In addition, hellotax has a network of in-house tax consultants spread all over Europe. They guarantee the highest quality standards, smooth communication with the authorities and compliance with all tax requirements and regulations.
The tool for sales tax
The all-in-one solution
Communication made easy
Quality and short distances
Advantages
---
–

Software integrations

–

Pro forma invoices

–

Advanced data analysis

–

Tax optimization
–

F22 Tax certificate

–

Sales tax correction

–

Retroactive registrations/UVAs

–

Intrastat
With the code PP-EASYBILL10, easybill users receive a 10% discount on the first year (valid only for subscriptions, not for one-time payments).