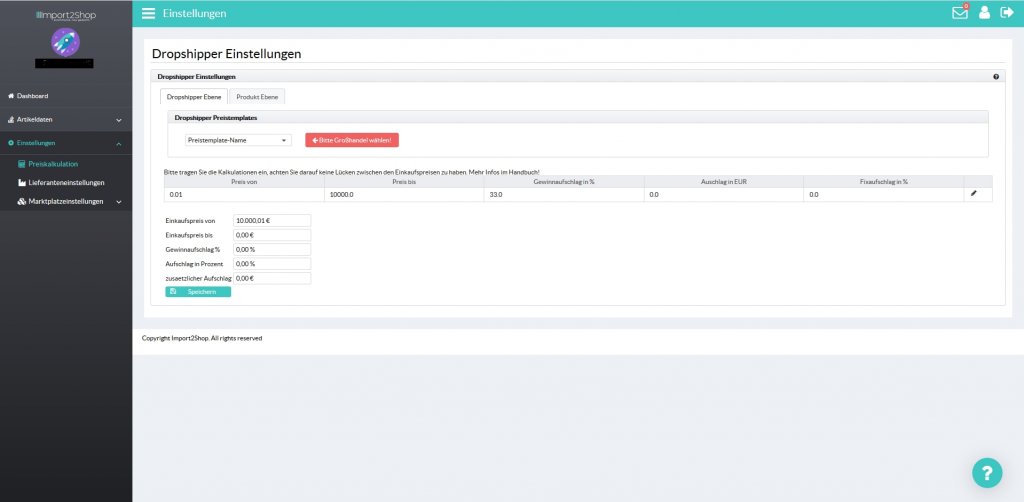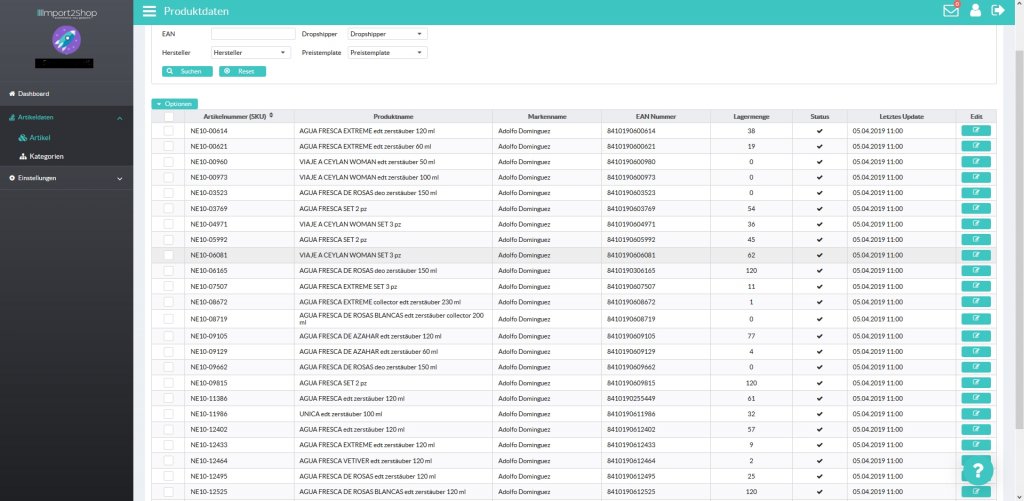 Import2Shop
Import2Shop is a modern PIM (Product-Information-Management) and PDM (Product-Data-Management) tool that helps you manage your product data in a central interface. Due to the high degree of automation, manual article imports and manual inventory updates are taken off your hands by the wholesaler/manufacturer.
The process optimisation ranges from the import of the data into the i2s data centre to their transfer to your shop and transfer to other downstream interfaces such as marketplaces and price comparison portals and more.
Import2Shop can also transfer orders to your wholesaler fully automatically. The creation of products with variants/properties is supported as well as the automatic upload of images to your shop. In addition to the automatic inventory and price updates, i2S is characterized by its high adaptability to third-party systems.
Import2Shop is developed user-driven due to the proximity to its users, which leads to a simple and comfortable usability. The user feedback is carefully reviewed by Import2Shop and implemented for the most part, so a constant development and market adaptation is no issue when using i2S.
Automated data processing
Time saver
Cloud based
Shop-Hosting included
Includes software updates