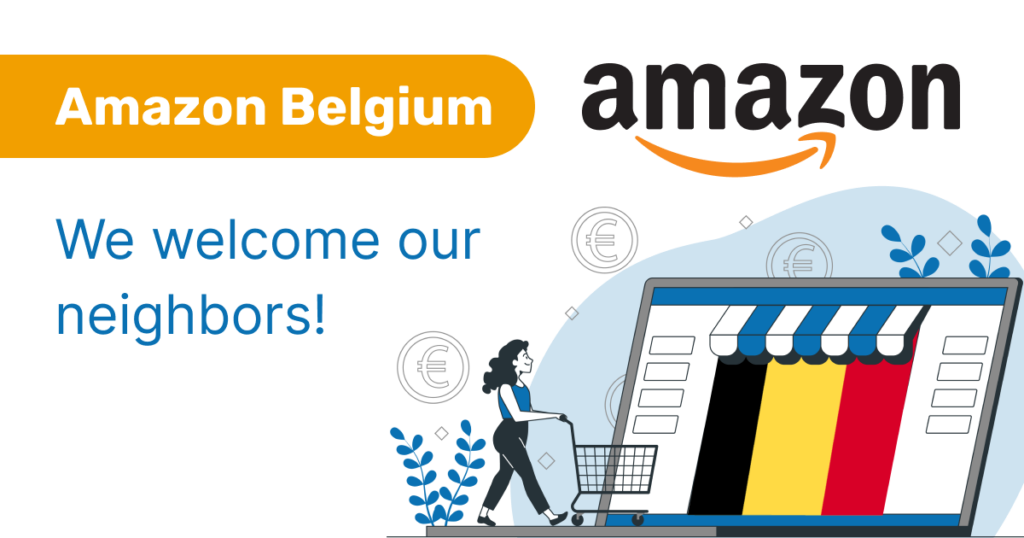 Amazon Belgium is on its way and easybill is of course already prepared. Have we spoiled with this now? Take your chance and expand your sales opportunities.
A sales forecast is also us of course not possible, but who knows what opportunities this new sales channel through Amazon brings with it. The large marketplaces such as Germany, Spain, France, Great Britain and Italy are hard to beat, but it is nevertheless a positive sign that Amazon is also expanding its sales channels more and more. Belgium will thus be the 9th European Amazon marketplace, after Poland, the Netherlands and Sweden.
You can already register as a merchant via sell.amazon.com.be, so that you are immediately present with your product listing at the marketplace launch.
A brief overview in advance
Necessary settings in easybill?
For you as a pure FBA (Fulfillment by Amazon) or FBM (Fulfillment by Merchant) merchant, as always, nothing changes in the settings. Our automatic settings call up all European marketplaces via the same setting, thus also Amazon Belgium. easybill is happy to relieve you of additional effort here. So you don't have to do anything else? There is one special feature – you may remember the marketplace launch of amazon.pl and amazon.se: the VAT calculation service (VCS).
Special features for VCS users
As if the VCS wasn't already enough of a feature for any concerns, you also always have to keep in mind with new marketplaces that they need to be activated separately. So as soon as you activate the Amazon Belgium marketplace in your Sellercentral, activate it in the Import Manager settings as well.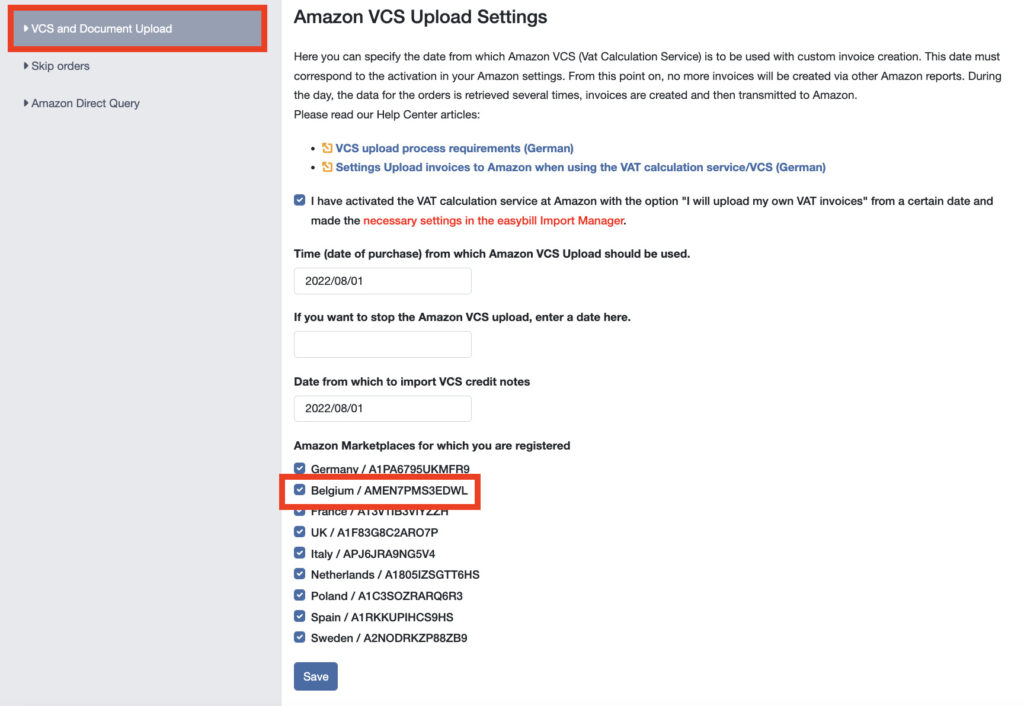 In the Import Manager under Settings > Amazon > VCS and Document Upload – if you are registered for Amazon Belgium in the future – set the corresponding checkmark. On the following picture you can see the setting:
For users of the pure VCS, i.e. invoicing via Amazon but duplicate creation in easybill, the same area would have to be activated once and the marketplace Belgium included. We also explain exactly how to do this in the matching video (in german) on our YouTube channel easybill TV.
Read also:
Fed up with your dunning processes? Automate them with easybill!
Settings Upload invoices to Amazon (when using the VAT calculation service/VCS)
Differential taxation – the special taxation