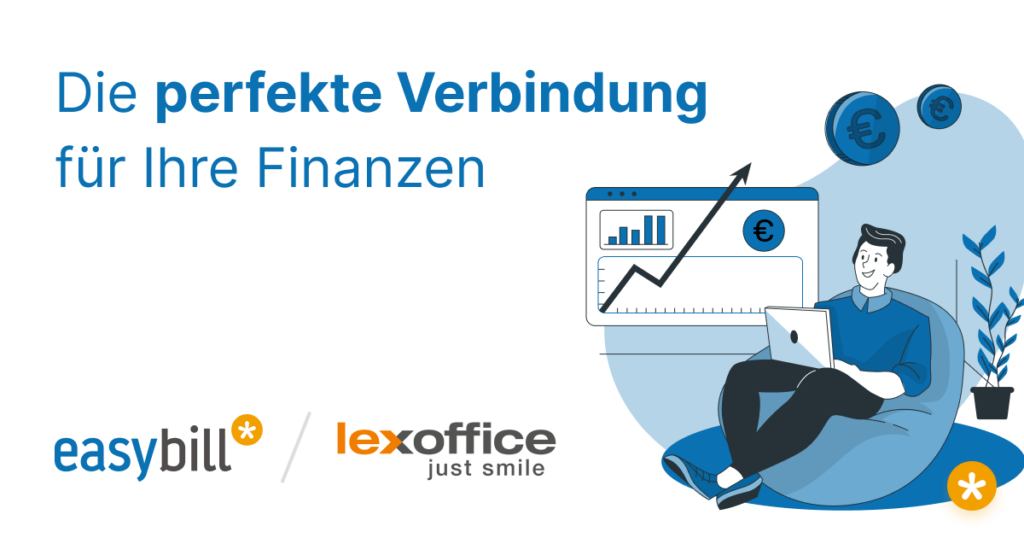 easybill and lexoffice in combination? Absolutely! Many easybill users have already tested the new interface in recent weeks. Our conclusion so far? The work has been worth it! Small and medium-sized companies that still handle their accounting themselves often rely on lexoffice. However, there are also many who use lexoffice to create the preparatory bookkeeping and then hand the result over to the tax consultant, or to DATEV.
In order to facilitate all these steps in your daily routine, every easybill user can now enjoy the lexoffice interface.
Invoicing in easybill
Whether you create invoices manually or use the advantages of the easybill Import Manager as an online merchant, with easybill you are always on the safe side. Our years of experience are reflected in the extensive functions of easybill. Use automated invoices, automated dunning procedures and comfortable evaluations around your sales. Implement accounting according to your own specifications and store your personal FiBu accounts for your bookings.
Make the connection between easybill and lexoffice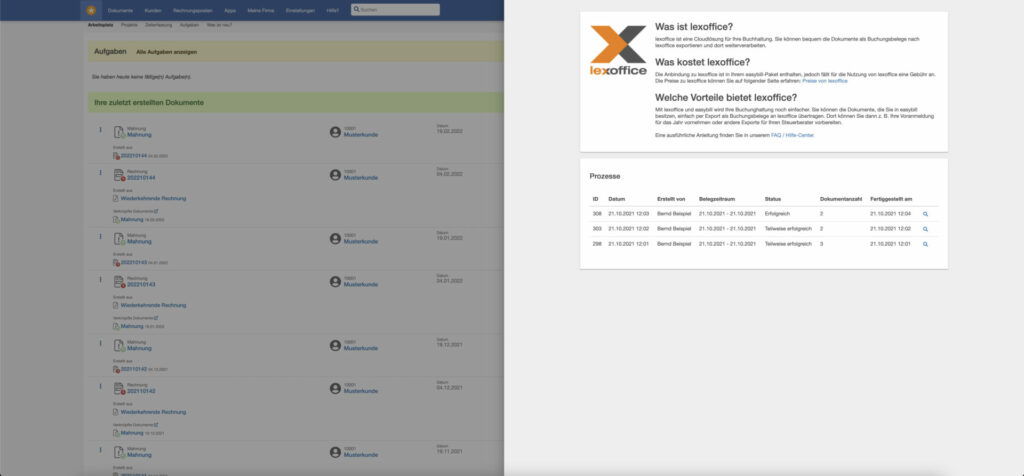 You can find and set up the interface via the apps in your account. All invoices, cancellations and credit notes created in easybill can be transferred to lexoffice via a direct connection. Decide for yourself whether you want to create new customers in lexoffice per transaction or whether you want to use collective customers. Transfer the finished bookings to lexoffice and assign your incoming payments there.
Your advantages with the lexoffice interface
The following advantages show that using lexoffice is definitely worthwhile:
High time savings in administrative tasks (e.g. monthly invoices, payroll).
Mobile working via app, smartphone, tablet or notebook (also Apple Mac)
Simple operation without accounting knowledge
All finances at a glance in just one program (taxes + invoices + online banking + accounting)
GoBD certified and recognized by the tax office
DSGVO data protection compliant and legally secure work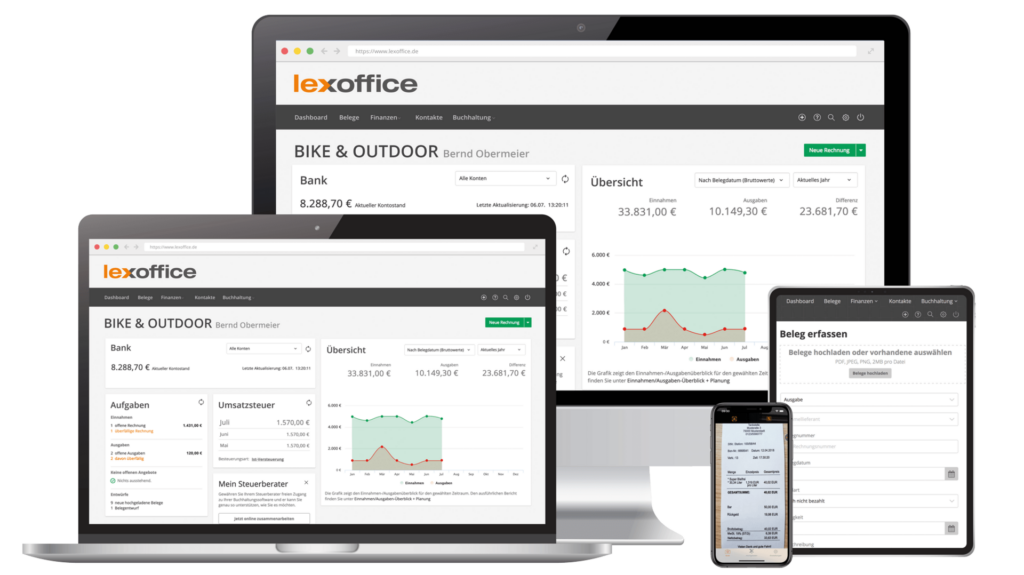 Get your own impression of lexoffice and start with your accounting today.