Automated invoicing for BrickLink stores
Automate your invoice creation, with the interface between your BrickLink store and easybill. So you can use your time for more important things in your business and focus on your core business.
Process orders faster and save time

No missing mandatory information

Minimize errors & save time through automation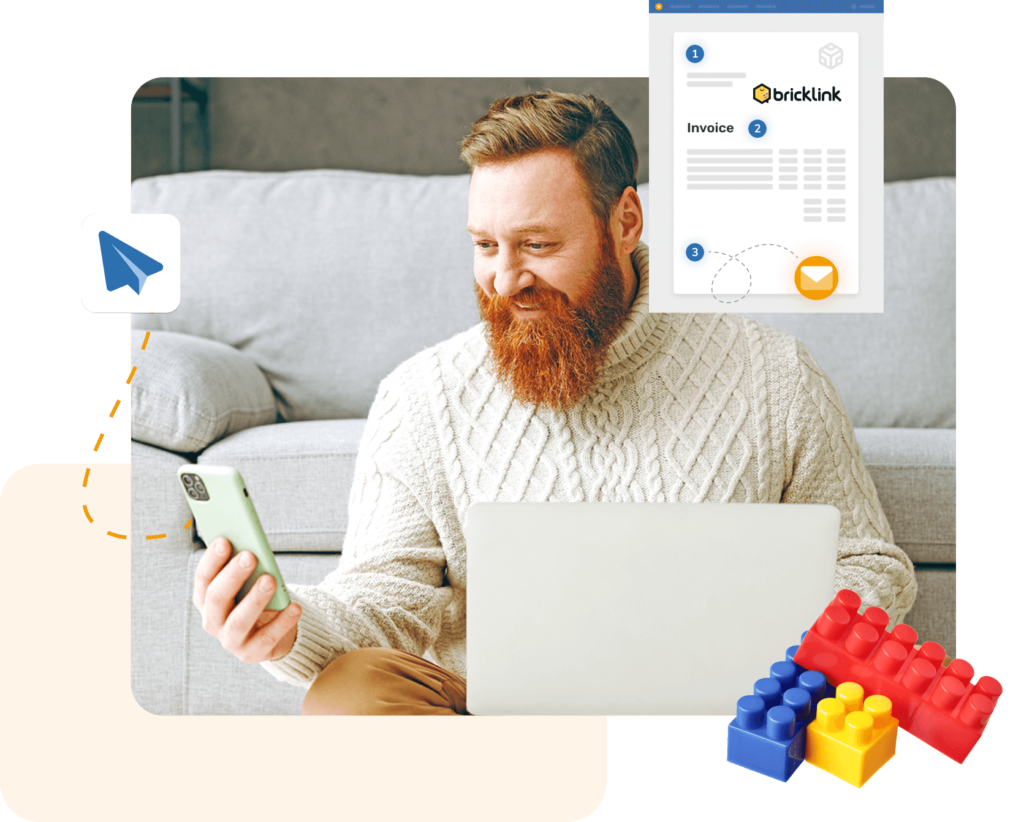 Automated invoicing for your BrickLink Shop
Connect easybill and your BrickLink store in just a few steps
Register for free
Simply register and create a free test account. No contract obligation, no registration fee.

Connect to BrickLink
Connect easybill to your BrickLink shop and various marketplaces such as eBay, Amazon, Kaufland & Co. and import your orders.

Start!
Whether manually or automatically, you can start immediately and import orders, create invoices or print shipping labels.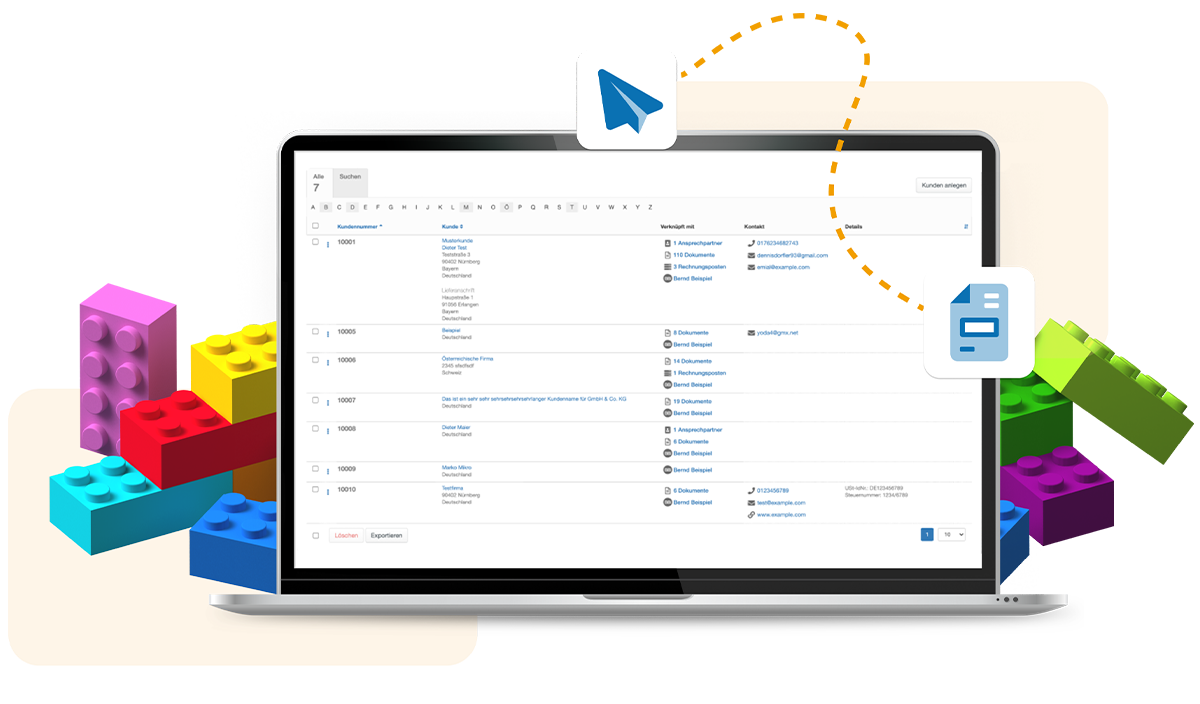 LEGO® is a trademark of the LEGO Group, but this website is not sponsored, authorized or endorsed by the LEGO Group.
---
Perfect for sellers on BrickLink or with a BrickLink store in Germany
Work faster and more efficiently with easybill
What is BrickLink?
Create your own BrickLink Shop
BrickLink is the world's largest online marketplace for buying and selling LEGO® parts, minifigs and sets, both new and used. As a seller you do not need your own shop, but instead you can list your products directly on BrickLink. With the help of free design programs you can give your products an attractive design and put them online with little effort.
Easy listing of your LEGO® products

Community for members and interested parties
What do you need for the connection?
---
Which payment methods are available?

Prepayment by bank transfer
---
---
Create BrickLink invoices automatically
easybill as reliable invoice software for your online sho

p
---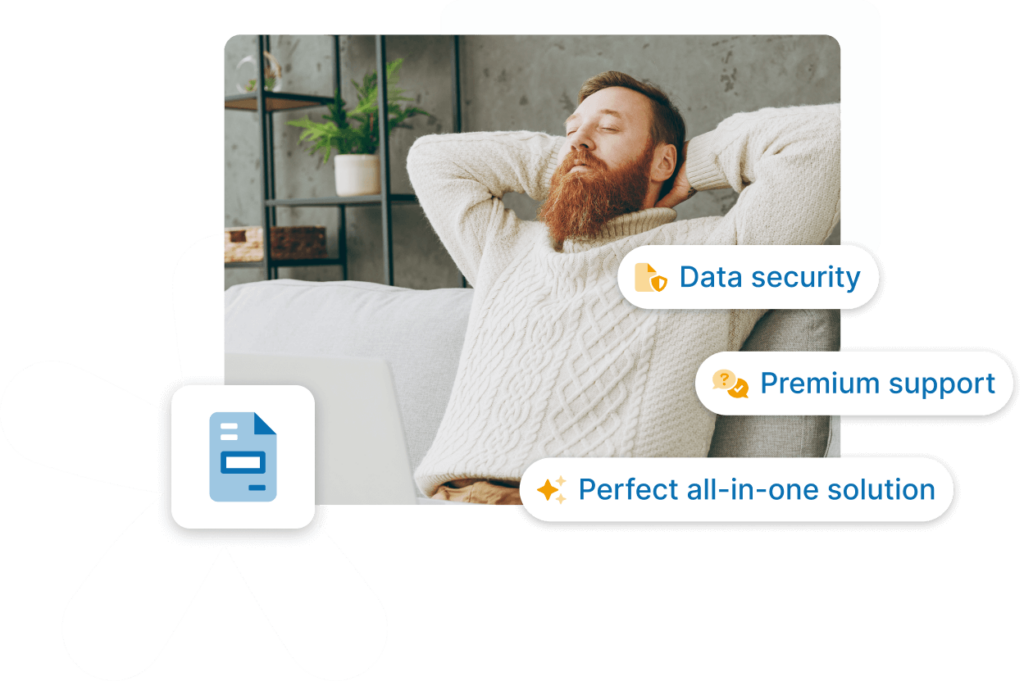 Automated creation of invoices and delivery bills for your BrickLink sales
Dropshipping function, or control external fulfillment directly via the Import Manager
Extensive reports on turnover, returns and sales per shipping destination country at a glance
FAQ
Frequently asked questions


about easybill
What about sales tax when I sell on BrickLink?
As an online retailer on BrickLink you have to pay sales tax under certain circumstances. For this, you need a valid VAT identification number and must correctly account for your taxable sales. easybill automates your invoicing and management, saving you time and effort while ensuring tax compliance.
What information must be included in a BrickLink invoice?
A BrickLink invoice must include important information such as seller and buyer addresses, invoice date, item quantity and type, prices, sales tax rate and amount, and payment terms. easybill can help capture this information quickly and correctly and create invoices professionally.
How does easybill guarantee the security of my data?
With easybill, your data is in the best hands. Your data is stored exclusively on servers in Germany and protected by modern encryption standards. As an additional safeguard, two-factor authentication (2FA) is available to you. Everything about account security in easybill.
What subscription periods are available?
All paid memberships are available on a monthly, quarterly, half-yearly and yearly basis. You choose the membership duration that fits you best.
How do I create an invoice for a BrickLink sale with easybill?
To create an invoice for your sales on BrickLink with easybill, you need an established interface between your BrickLink store and easybill. The data is automatically imported and processed in easybill so you can quickly and easily create and send professional invoices.
How can I ensure that my BrickLink invoices comply with legal requirements?
easybill takes into account all legal requirements and ensures that all necessary mandatory information is included in BrickLink Invoice. This way you can be sure that your invoices comply with the legal requirements.
Which membership do I test?
To allow you to test all features, our 7-day free trial period consists of all the features available in the BUSINESS membership.
Is everything included in the price of the membership?
Yes, there are no hidden costs. Delivery credit – e. g. to let easybill send invoices by postal mail or fax – must be booked separately. You have full cost control at all times. Costs for additional employee accesses and finAPI transactions can be found in the price overview.


Our customers love us
easybill experience
Additional features
easybill can do even more
---
---
easybill.|Rechnungen.| online schreiben.|