Working at Home Office
---
Definition: What does Home Office mean?

Your field of activity in the job is not bound to an activity in the company (on site)? You can freely choose the workplace?

Today, the home office is an integral part of many companies and workplaces. Always provided, of course, that your tasks also allow you to be location-independent. What tax aspects should you consider when working from home? And what are the advantages of telecommuting?
The pros and cons of the home office

for the employee
---
Certainly, working from home brings some advantages. But you should also take a look at the disadvantages. Whether to work remotely or in the office? As is often the case, one advantage is another disadvantage.
Home Office Advantages
Flexibility in working hours and personal needs
Time savings due to elimination of the need to travel to works
Fewer distractions from the work environment and interruptions from others
Cost savings due to transportation costs, meals or work clothes
Better Work-Life-Balance
Home Office Disadvantages
Social isolation from colleagues and team
Limited collaboration with colleagues or in virtual meetings
Technical challenges so as not to limit productivity
More difficult to separate work and personal life, due to same work environment
Lack of clear structures and self-organization are not suitable for every employee
The home office in the tax return
---
Since 2020 at the latest, working in a home office has become established in many companies.
Above all, employees should not lose sight of the fact that some home office costs can be claimed in the tax return. For example, you can deduct costs for electricity, heating, Internet and required office supplies.
If you have a separate study, you can deduct the costs for this in accordance with the tax regulations. And if you don't have a separate room? Then the best thing to do is to take advantage of the home office flat rate, which was introduced precisely for this purpose.
However, please observe the current legal regulations, verification requirements and temporary special features at all times. Are you still unsure? Then, in the best case, contact a tax advisor who will help you here.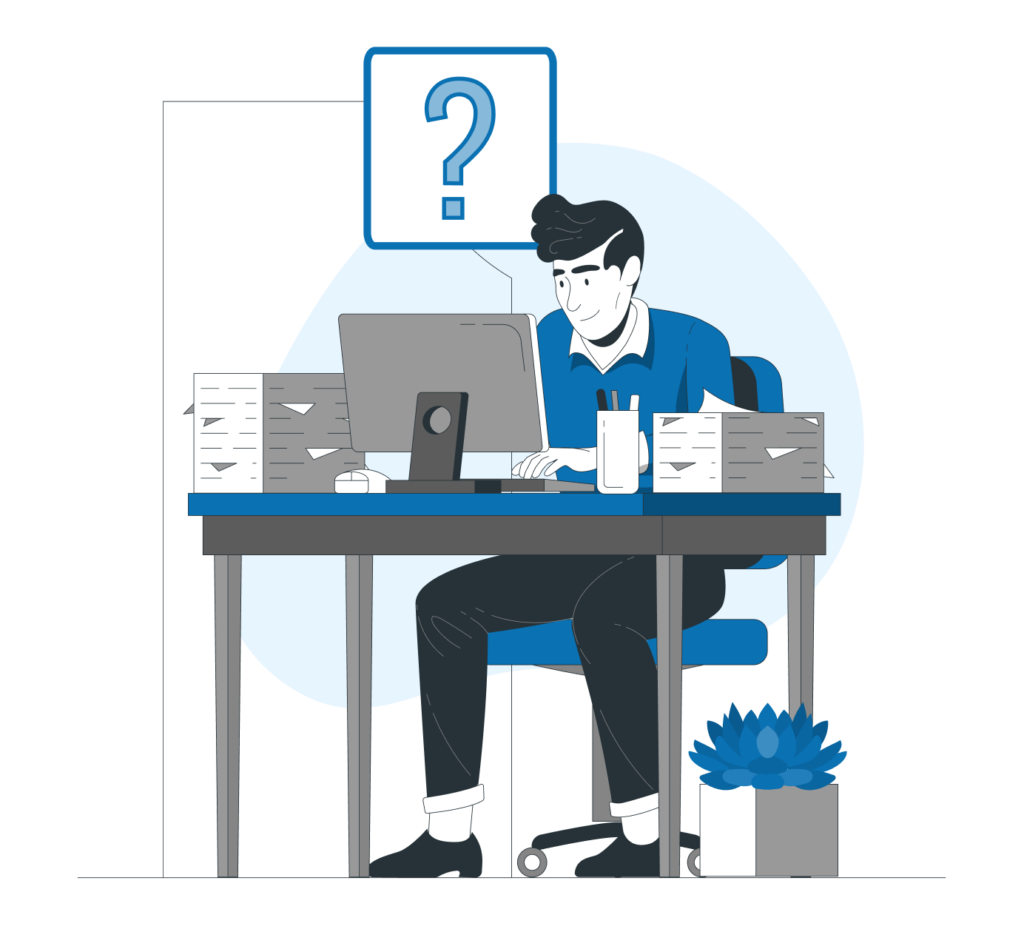 Tax treatment
---
Home office is not subject to independent taxation
Rather, the point of the home office is that you can deduct costs that remote working inevitably entails from your taxes.
There is no specific tax rate for the home office.
It is important to note that home office costs can generally be claimed as income-related expenses or business expenses. In this case, the actual costs incurred less any private shares are taken into account in a tax-reducing manner. Precise documentation and proof that the costs were incurred for professional purposes are required.
It is advisable to seek individual advice from a tax advisor or a specialist regarding the specific tax regulations and the deductibility of home office costs or the claiming of a lump sum. They can take into account the specific regulations of the respective country and specifically address your individual situation.
Questions related to the home office and easybill
---
You work remotely and would like to use easybill from home? Again and again, questions come up in our support whether there are technical restrictions or entrepreneurs have concerns about data security.
Perhaps we can anticipate here and answer the most important questions directly. For everything else, our outstanding customer support will of course be happy to help you.
Is the invoicing software suitable for any operating system?
Yes, the operating system does not play a role here. Whether you use a MAC or a Windows computer is irrelevant for easybill. Only an Internet access must be available to you.
How does easybill guarantee the security of my data?
With easybill, your data is in the best hands. Your data is stored exclusively on servers in Germany and protected by modern encryption standards. As an additional safeguard, two-factor authentication (2FA) is available to you. Everything about account security in easybill.
Is everything included in the package price?
At easybill, we want to offer you full transparency and control over your costs. However, please note that you must book the shipping credit separately and actively. Costs for additional employee access and finAPI transactions can be found in the price overview.
Which package do I test?
To be able to test all features, our 7-day free trial period always includes the BUSINESS package.
Does easybill support rights management for employees?
Yes, in BUSINESS package the administrator of the account can set the rights of each user.
---