These questions are answered:
How does the reverse charge procedure work?
The most important details for you at a glance
---
Reverse charge process:
What does it mean?

Your customer is located in a country other than your headquarters and asks for a reverse charge invoice? You are not sure what exactly to do here?

Learn everything you need to know about the reverse charge. Observe all tax requirements in order not to get your company into declaration difficulties with the tax office and, in the worst case, to a tax arrears payment.
How does the reverse charge process work?
---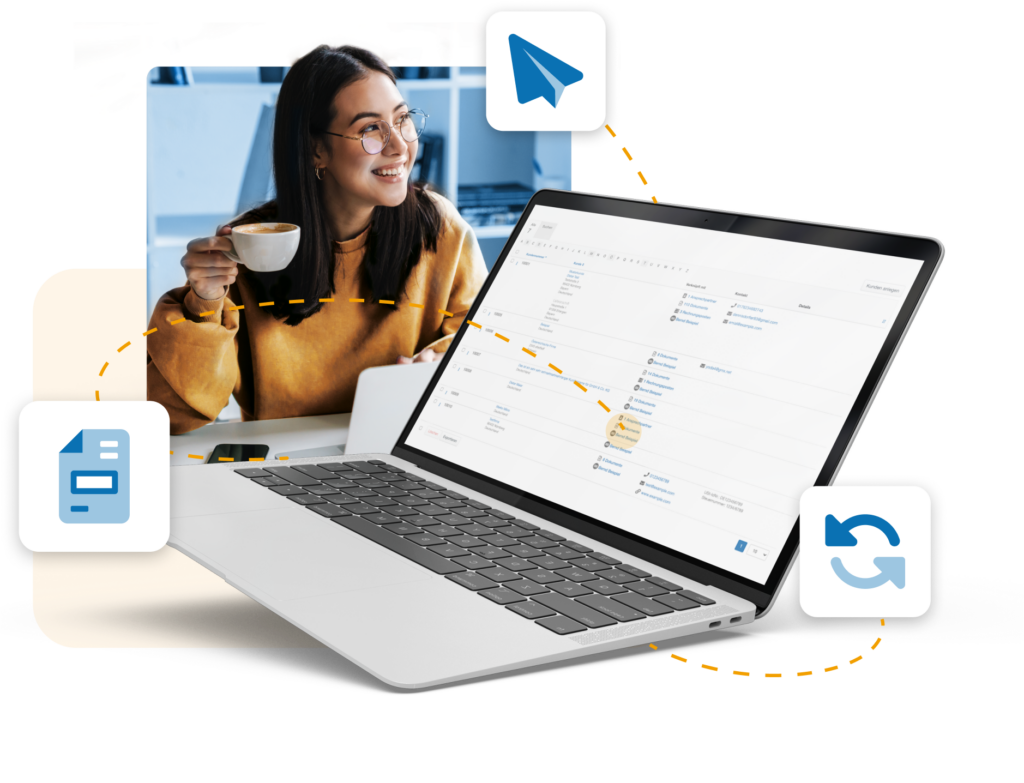 How to correctly transfer the tax liability
To ensure that you proceed correctly from a tax perspective, we will summarize the steps involved in the reverse charge procedure for you:
Normally a customer pays the VAT to the supplier, when he purchases products or services.

Im Reverse-Charge-Verfahren ändert sich dieser Prozess. The supplier issues an invoice to the customer, but the customer does not pay the VAT directly to the supplier.

Instead, the customer reports the transaction and the VAT due to the tax authorities. This is usually done in the Sales tax return.

The tax authorities collect the VAT from the customer and enter it as revenue.

The supplier indicates in his own VAT return that the transaction falls under the reverse charge procedure. This avoids that VAT is paid twice.