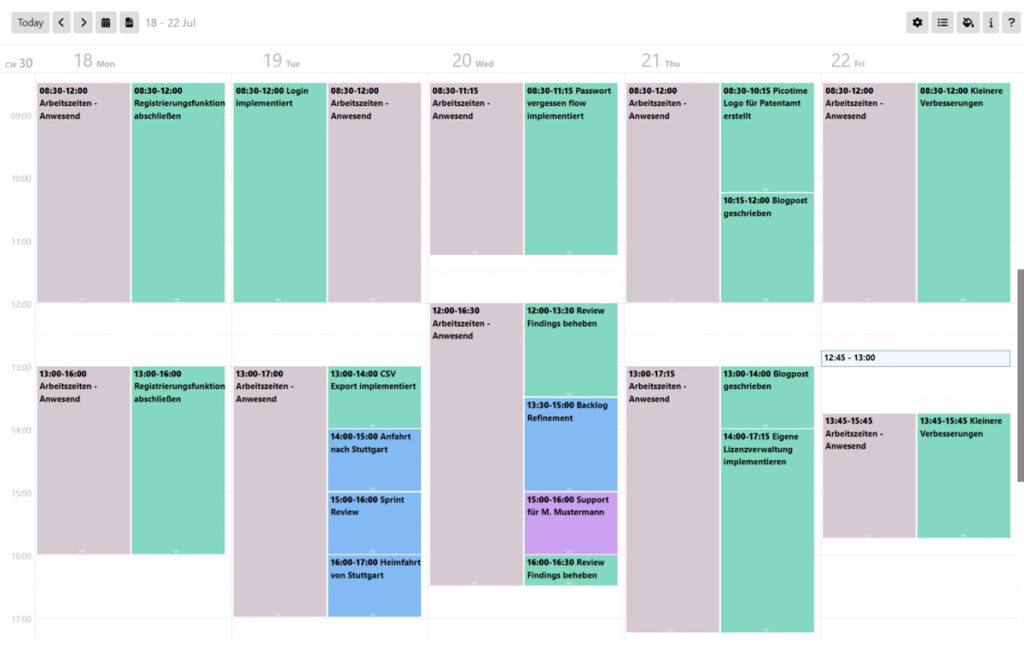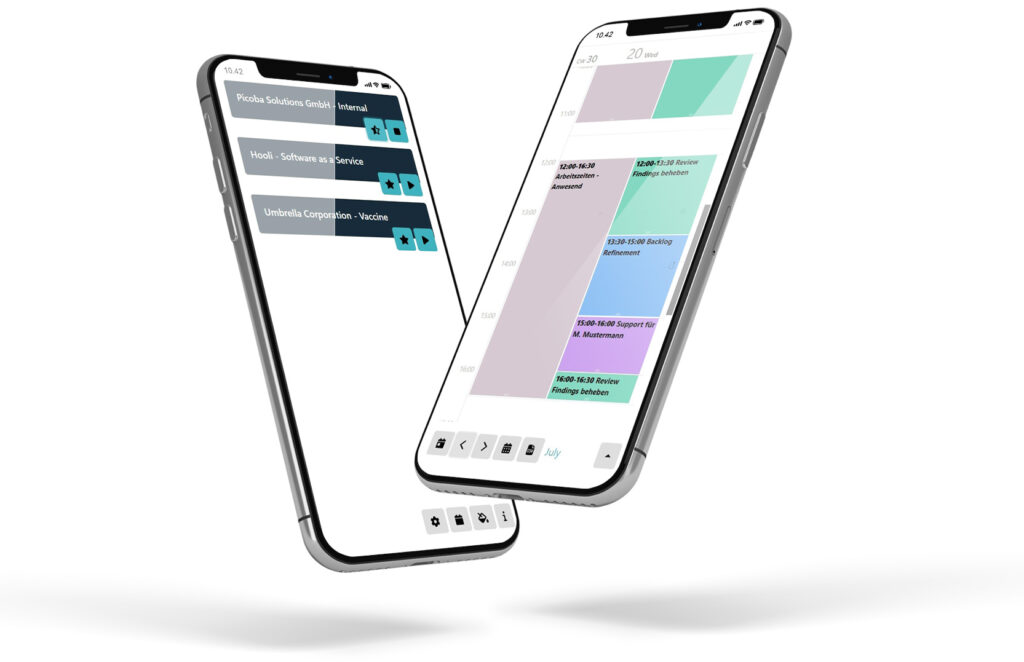 Intuitive project hours tracking
We offer individual, smart software solutions and apps for the digitalization of our customers. With picotime, we have given ourselves the gift of not wasting time with project hour tracking.
---
picotime – Project hours tracking made quick and easy
The simple and intuitive Outlook-style calendar view or the project list view makes it possible to directly enter hours for Easybill projects via picotime. Through responsive design, picotime supports both desktop and mobile devices. The billing of the projects is done in Easybill. Ideal for service providers who bill their services on a time and material basis.
Pricing: