Erfolgsgeschichte
Carsale24

Industry

Online car sales platform
Location

Hamburg
Target

Digital invoicing via interface to easybill
Target group

B2B, B2C
Invoices via easybill interface since 2011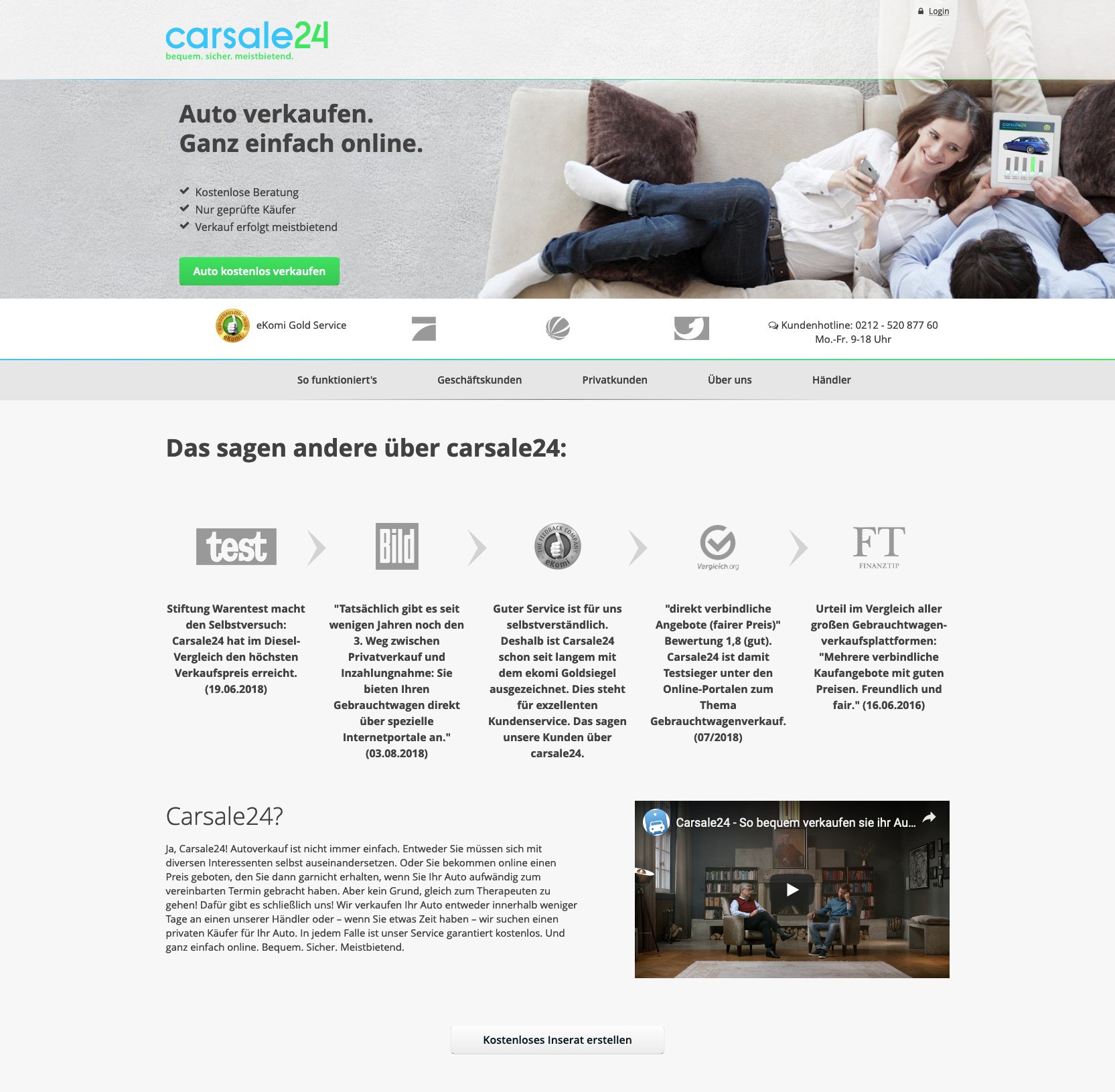 Carsale24 is a brand of Carmoto Tectum GmbH
Since the 1st hour of our platform Carsale24 we use easybill. We hereby realize a simple invoicing via the API (interface) between Carsale24 and easybill.
Our concept and the use of easybill
Our sales concept is very simple and an absolute service in the field of vehicle sales. If a vehicle is to be sold, an advertisement is created on Carsale24. However, the car does not have to be given up in its daily use for this purpose, as the seller can use it regularly until the sales contract is concluded. Via our platform we offer the vehicle for sale to authorized dealers. If the contract of sale is concluded, the dealer takes care of the collection of the vehicle.
The resulting contract data is transferred to easybill via an interface. Our manual effort to generate an invoice is eliminated and easybill simplifies our daily work.
Long-term cooperation since 2011
Since we already started to use easybill for our company in 2011, we are one of the first customers of easybill GmbH. We are very happy about the long lasting and good partnership. In the meantime we have extended our partnership and ask our customers for payment via various accounts. Keep it up, easybill!
Lars Häger, Managing Director