Time recording within the billing software
Time recording for taks
and projects
Small business owners and self-employed people in particular enjoy the benefits of easybill time recording.
Keep track of times, tasks and projects al all times. Transfer created entries to your invoices with just a click.
Manage time entries directly in easybill

Save time because of optimized processes of project billing

Reduce error proneness: Transfer time entries to invoice items with a click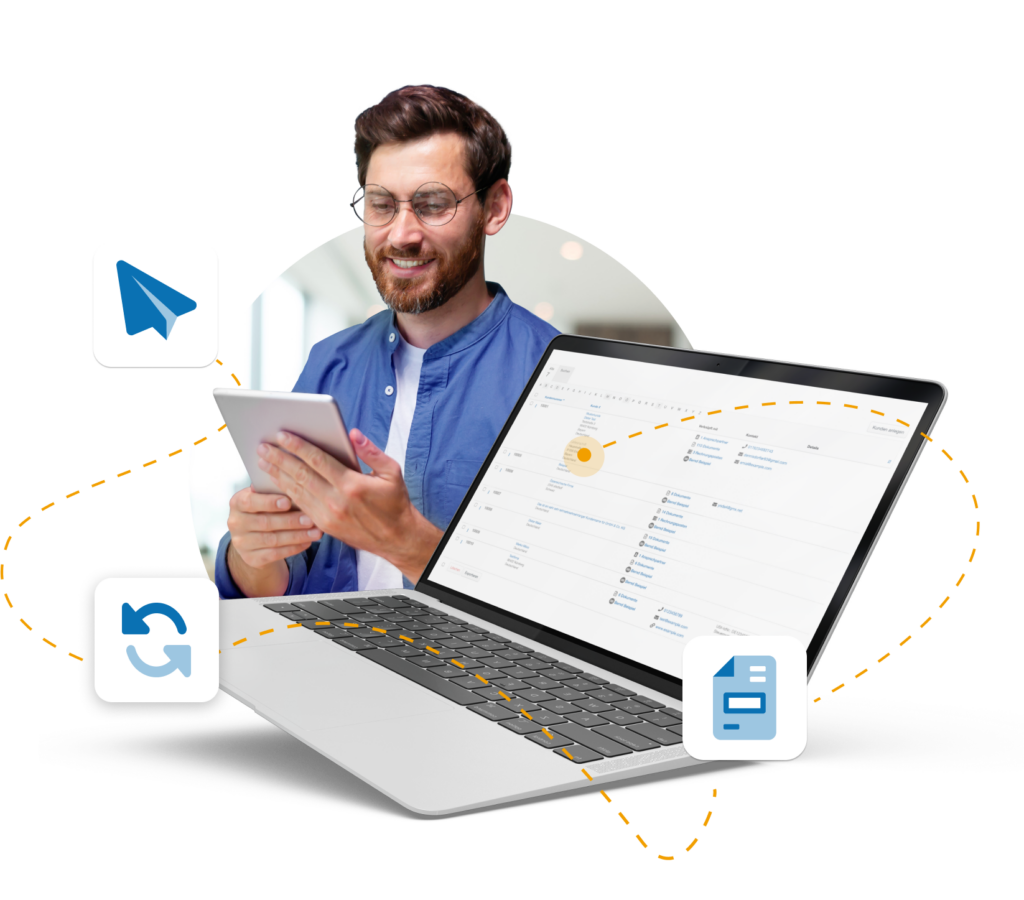 Transfer of inventory data
Time recording: Import and export your services
Your time tracking is also based on the services you provide? Instead of creating them manually, save yourself the effort and use the convenient import of invoice items. You only need your data in CSV or Excel format. The export is also available with just a few clicks and is also provided as a CSV file.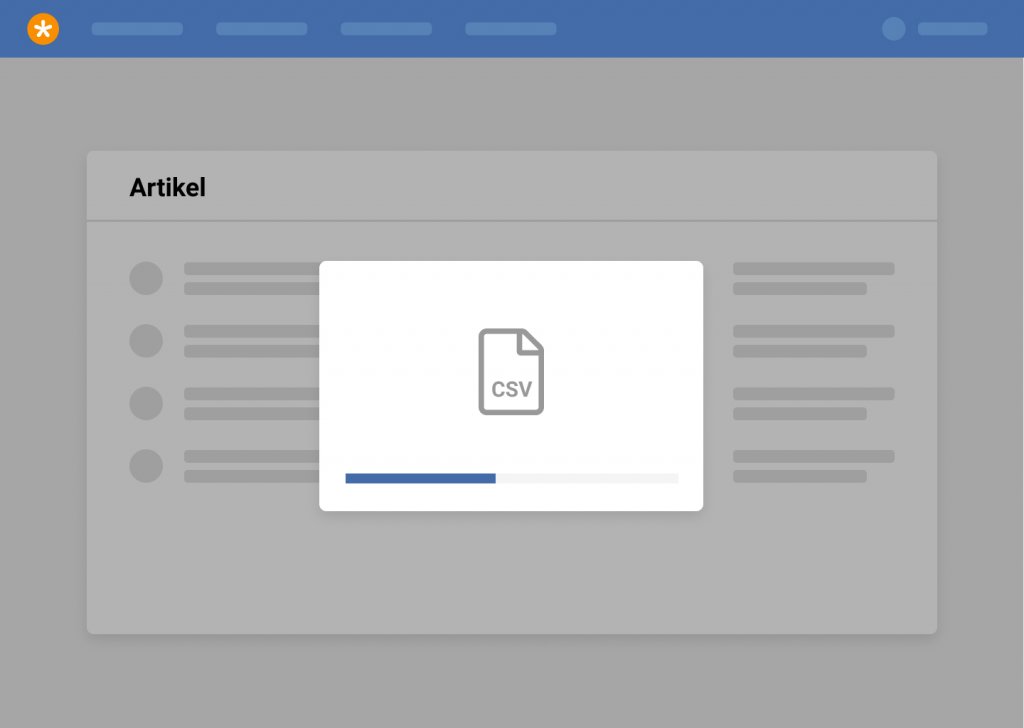 Import articles, services and texts
via CSV/Excel file or REST API

Creation of different project contents
per customer
Invoicing of times also by partial invoice

Evaluation options via performance report
Convert time entries into invoices
All time entries always in view
Create all your projects and times in easybill. Your customer commissions you for a longer-term project? You need interim invoices or partial invoices? No problem.
Transfer the data to your invoice template with just a few clicks and send the finished invoice to your customer by e-mail, post or fax.
Time entries per customer and project

Task recording around time entries

Evaluations based on performance reports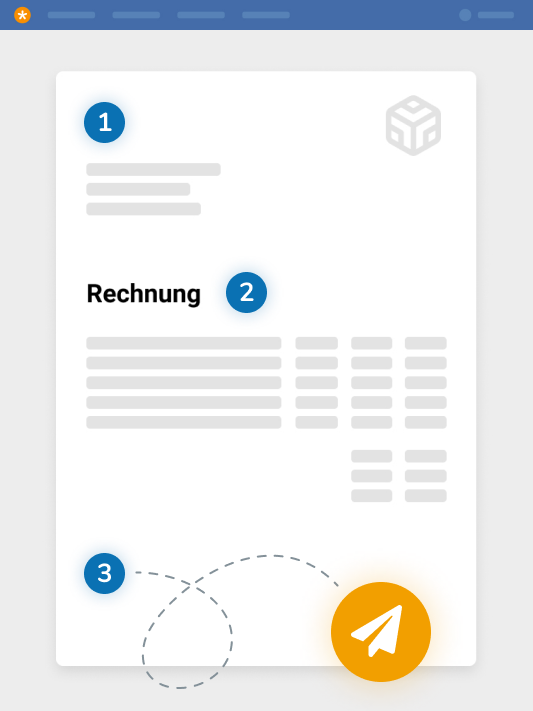 Efficient time recording for small business owners:
Online, simple and cost-effective with easybill
---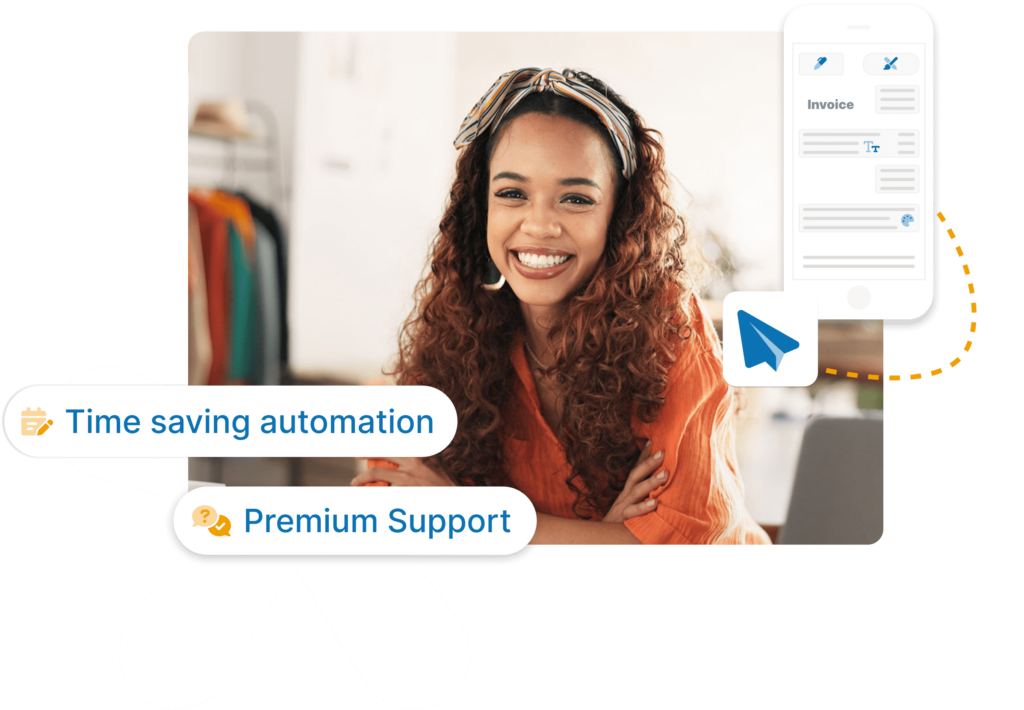 Minimize errors and automate processes:
Save manual effort and let easybill do the work for you.
Time management easier than ever:
Effective use of automation ensures more efficient use of working time on your part.
FAQ
Frequently asked questions


about easybill and time recording
Is time recording available in all easybill packages?
Time tracking is part of the PLUS and BUSINESS packages as well as all e-commerce packages
Is there a free trial?
Yes, after registration the 7-day free trial period starts automatically. Since you always test the BUSINESS membership here, you can also create time entries.
Will my projects/times be billed automatically?
Yes, if you wish, you can activate automatic billing per project. You specify the template that will be used for invoicing.
How does easybill guarantee the security of my data?
With easybill, your data is in the best hands. Your data is stored exclusively on servers in Germany and protected by modern encryption standards. As an additional safeguard, two-factor authentication (2FA) is available to you. Everything about account security in easybill.
Can I create a permanent account for my services in easybill?
You can enter all your services and pure texts in easybill as invoice items. You can store them manually as well as transfer them to the software via CSV/Excel import.
What are the membership lead times?
All paid memberships are available on a monthly, quarterly, half-yearly and yearly basis. You decide on the package duration.
Will my membership be renewed automatically?
Yes, your easybill membership will automatically renew for the selected period unless you make a package change or cancel. This ensures that your billing is continuous.
Is everything included in the package price?
At easybill, we want to offer you full transparency and control over your costs. However, please note that you must book the shipping credit separately and actively. Costs for additional employee access and finAPI transactions can be found in the price overview.
Additional features
easybill can do even more
---
---