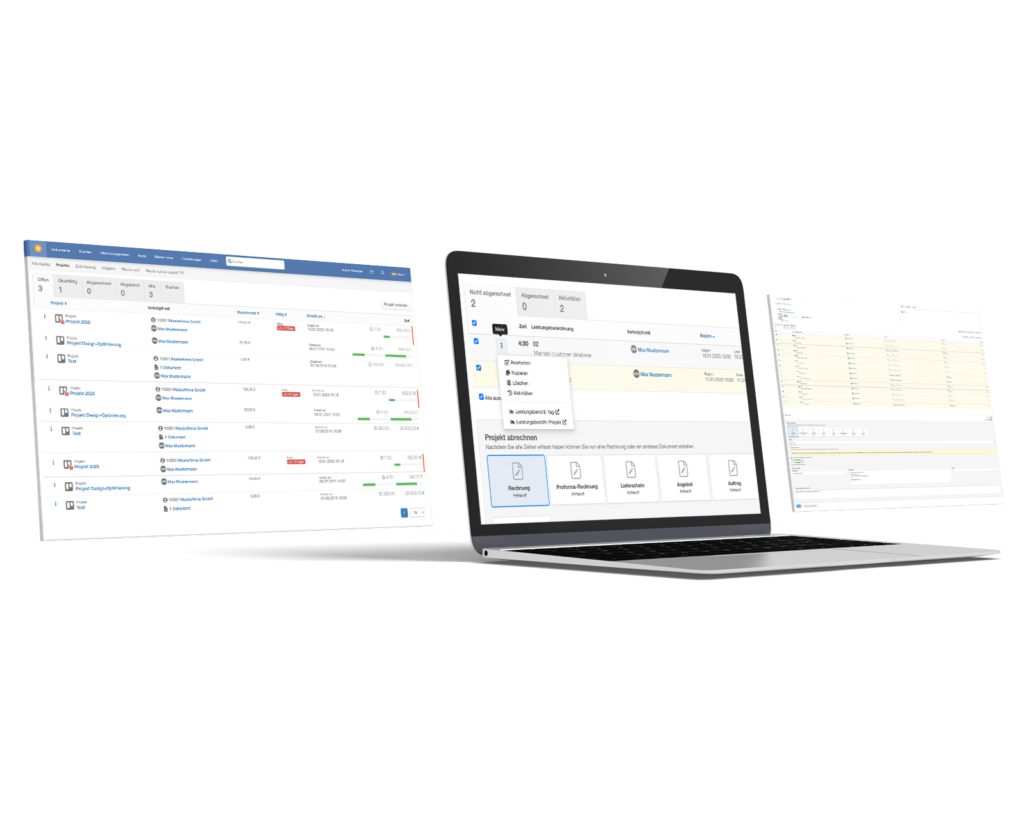 Digital time entries for your customers
Time management has never been easier than with easybill
Take advantage of being able to access your time entries and projects at any time, even when you are on the road.
Save the use of additional software and manage your projects efficiently in the same place as your customer data and documents.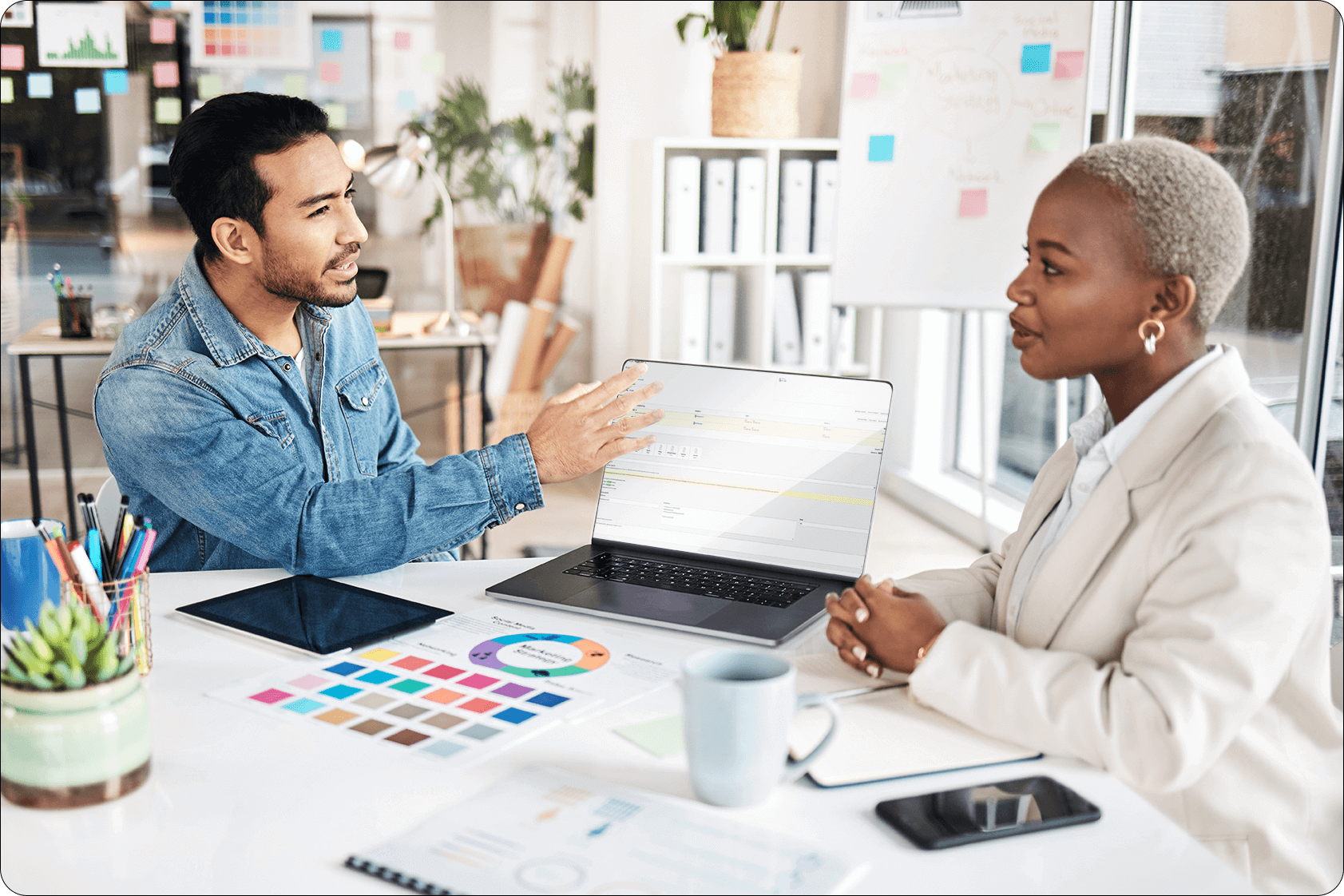 Customized budget
Define individual project budgets
Do you need projects based on a time budget? Or have you set yourself more monetary goals that you want to keep in mind at all times?
With the project management in easybill, you configure your own projects and benefit from our support by receiving indications as to whether budget is still available or has even been exceeded.
Export overviews at one click
Save time with easybill performance reports
Your customers want detailed evidence of projects or contract work? No problem. You can create your performance reports in no time at all using the extensive evaluation options with filters according to your requirements.
Attach them to your documents or download them.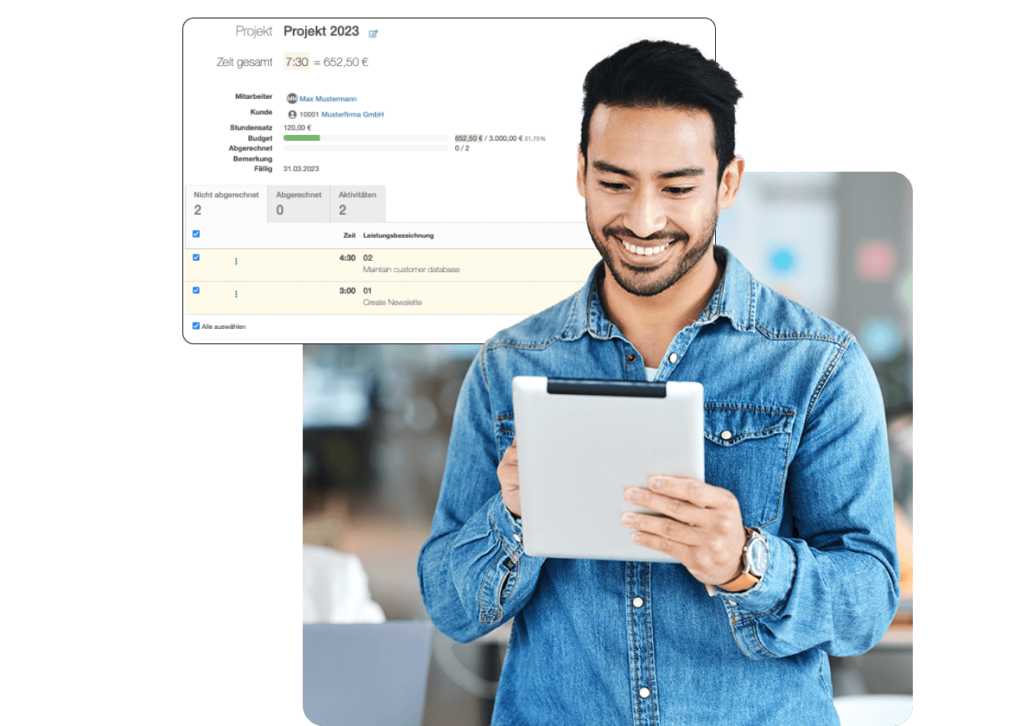 Quickly created billing
Transfer your projects directly into your invoice
Projects, times and invoices are efficiently linked with each other in easybill. If you want to invoice a project, you can control this manually or even create recurring invoices automatically.
Simple time entries & efficient project management
easybill makes it possible
---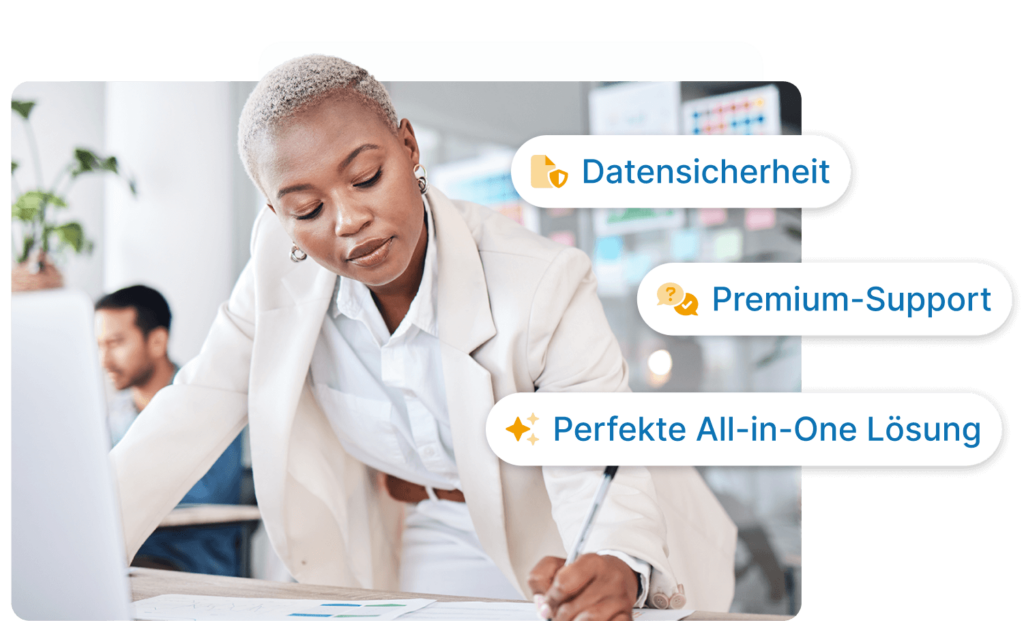 Optimize your Project management and increase efficiency with easybill! Enjoy all the benefits of an all-in-one solution.
Sichere Cloud storage for your data and documents
Automated Document creation and management
Professional evaluations for your business
FAQ
Frequently asked questions
about easybill and project management
Do I need an external tool or app for project management?
No, because easybill's own project management can be used directly internally. You can include time entries as well as physical items. At the push of a button, the project can be transferred into a total invoice or into several partial invoices.
Which membership do I test?
To be able to test all features, our 7-day free trial period always includes the BUSINESS package.
How does easybill guarantee the security of my data?
With easybill, your data is in the best hands. Your data is stored exclusively on servers in Germany and protected by modern encryption standards. As an additional safeguard, two-factor authentication (2FA) is available to you. Everything about account security in easybill.
Can I connect my external time recording with easybill?
There are already some time recording and project management systems that have an interface to easybill. Please check our integration partner page to see if your software is also represented here and supports an interface.
Does the membership price already include everything in terms of costs and, above all, time recording?
At easybill, we want to offer you full transparency and control over your costs. However, please note that you must book the shipping credit separately and actively. Costs for additional employee access and finAPI transactions can be found in the price overview. Project and time tracking is included from the PLUS package.
What are the membership delivery times?
All paid packages are available on a monthly, quarterly, half-yearly and yearly basis. You decide on the package duration. Click here for easybill prices.
Our customers love us
easybill Experiences
Additional features
easybill can do even more
---
---
easybill.|Rechnungen.| online schreiben.|