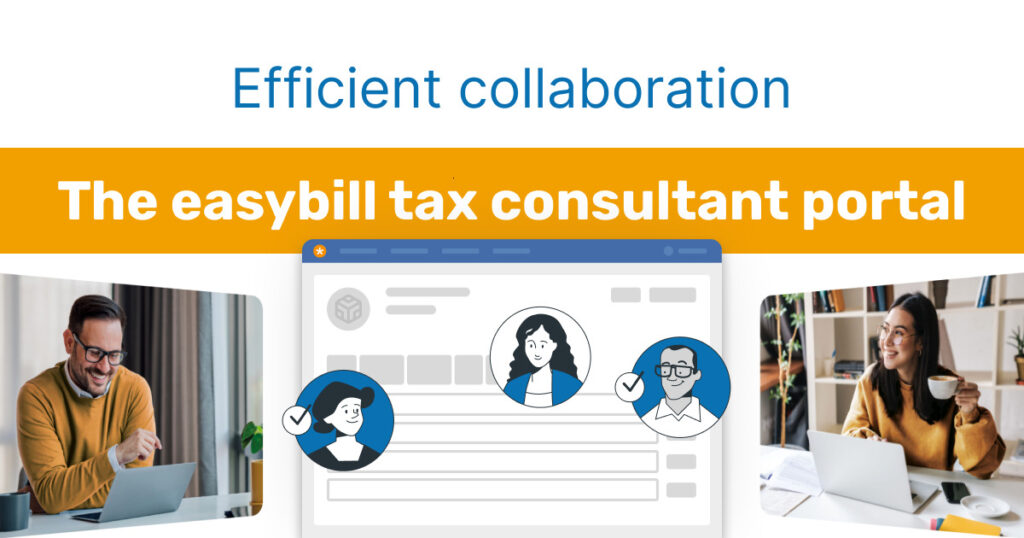 We were already able to present the latest easybill feature at the first tax consultant trade fairs in mid and late January. The feedback so far has been so good that we are now proud to present the new easybill tax advisor portal.
Tax consultant access via tax consultant portal
So how exactly does the tax consultant access work? Pure employee management as a direct comparison is only available in the easybill BUSINESS package. However, since we at easybill are aware of the need for most users to be supported by a tax consultant in the area of accounting, tax consultant access is available in every package.
Simplify collaboration
So far you have generated the exports in a regular cycle and sent them to your tax advisor? You have agreed on the financial accounts setting in the account so that DATEV can process everything correctly. But you don't really know what you are talking about here and would like to delegate all this work?
From now on, your tax consultant will link his own easybill account with your easybill account. This means that the tax consultant can log in directly to the client's account at any time and view documents or start exports directly.
You can find detailed instructions on the easybill tax advisor portal in our Help Center (german): Tax consultant access setup
Procedure tax consultant portal
The tax advisor portal works in two ways. Either the client invites his tax consultant via e-mail using his easybill account or the tax consultant invites his clients to become easybill users via his own office account. In the best case, of course, the client already has an easybill account.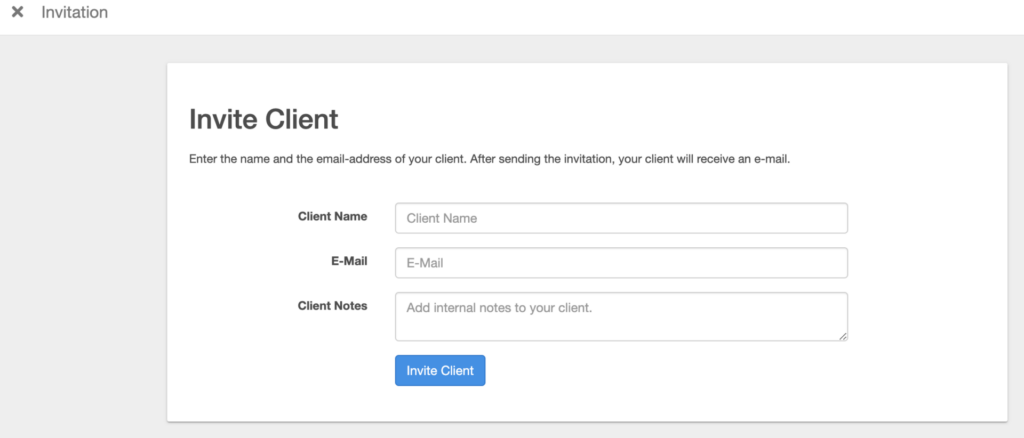 Otherwise, both sides can accept the invitation, via access code it is ensured that the correct account is linked and the connection is established! Of course, as usual, we attach great importance to security. Our easybill support verifies every tax consultant account. As a client, you always confirm a link by means of an access code so that no unauthorized third party has access to your documents. And last but not least, the tax consultant only receives limited access rights by default.
DATEV Exports, Documents and Co.
The DATEV data service interface (Rechnungsdatenservice 1.0) is basically available in every account. Provided the module has been set up via DATEV, ready-made posting proposals and also document images can be transferred from easybill to DATEV Unternehmen online. As a tax consultant, you can relieve your client of a lot of work. Another advantage: You can see all your linked easybill clients in the same overview.

The tax posting of an invoice seems a bit strange to you? Look it up in the client account and check the document. Don't wait for it to be transferred to your accounting system.