Why the packing list makes your shipping management more efficient
Cost and time saving shipping of your parcels
---
Definition: What is a packing list?

In B2B and shipping management, a packing list refers to a list of products or goods included in a shipment or parcel. It contains detailed information about each item, such as product name, item number, quantity, and possibly weight or other specific information.

It serves as an important reference point for the responsible shipping employee to ensure that all expected items are included in the shipment and to identify possible discrepancies or defects.
Create an online packing list in easybill
---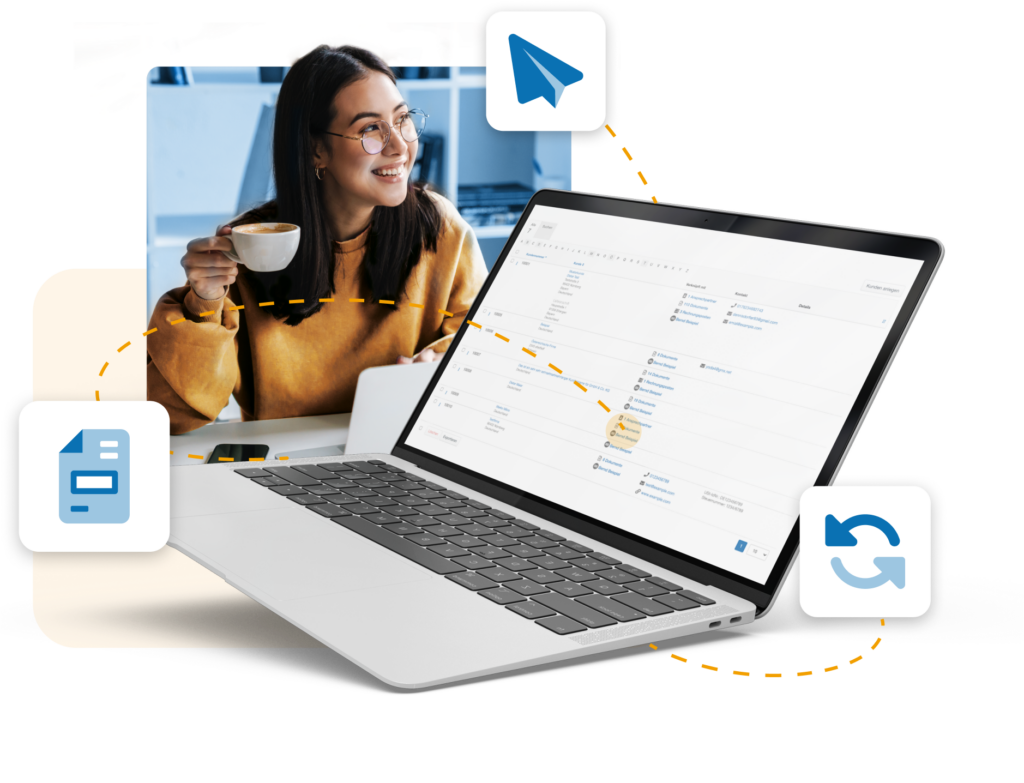 How to get to your packing list in easybill quickly
easybill supports efficient shipping management, especially in the E-commerce.
Online retailers usually have to handle a large number of orders every day. Efficient work is the be-all and end-all here.
With the easybill Import Manager, you can automatically retrieve all your order data and generate invoices and – if required – delivery notes from it. In addition, shipping data can also be generated from an import process and transferred to the service provider.
The shipping management is rounded off by the simple download of a packing list. The list as PDF enables every logistics employee to assign the correct products to each parcel and to optimize the routes to the warehouse.
Difference: Packing list or Delivery note?
---
The easybill packing list differs from the official definition in that it is seen more as a "packing aid" for the vendor.
This packing list is not intended to be enclosed with the finished package, as several orders of the same import operation can be found on the list. The delivery note, on the other hand, can actually be attached to the shipment. It contains all the necessary details of the order, apart from the value of the goods.
The packing list
A packing list is a document created by a vendor or supplier to describe the contents of a shipment. It is used to track the products included and their quantity, and to ensure that the correct products are shipped in the correct parcel. A packing list typically contains information such as product name, product code, quantity, weight and dimensions of each product. It is often included as an accompanying document to the actual products in the shipment so that the recipient can verify that all products have arrived as expected.
The delivery note
A delivery note is a document created by a supplier or carrier to confirm the delivery of goods to a customer. It contains information such as the name and address of the sender and recipient, the delivery date, a list of the delivered products with descriptions and quantities, and other relevant information such as the shipping method and payment terms. A delivery note serves as proof that the goods were actually delivered and helps the customer match the products received with the order and packing list to ensure that everything is complete and correct.
---