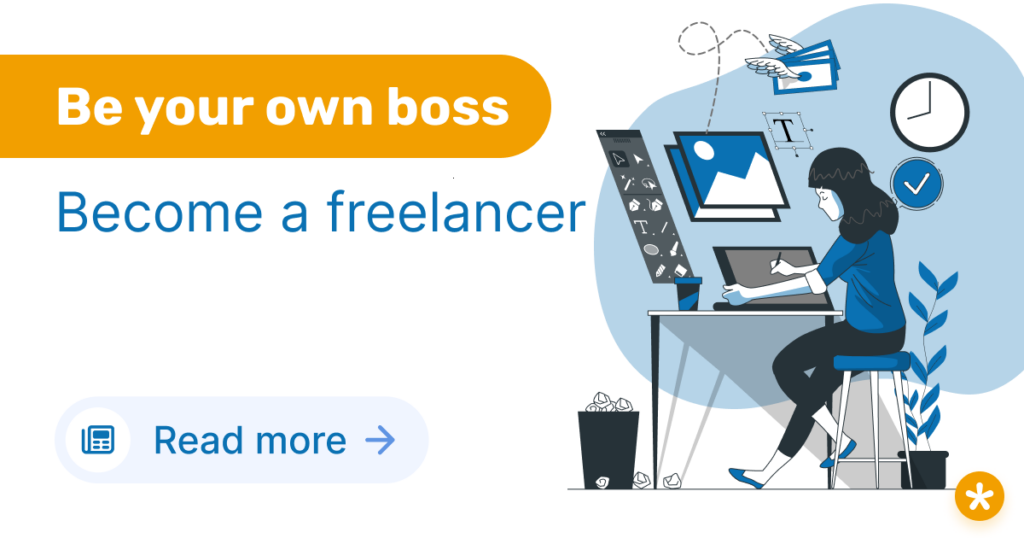 You have chosen a profession that is typically considered freelance work? Are you an alternative practitioner, teacher, dentist or even lawyer? Or have you not even decided yet because you are still in the middle of your studies and cannot foresee in which direction you will one day end up? Maybe being an employee isn't for you because you just like being your own boss. Fortunately, there are solutions for everyone these days, such as the freelance sector.
What is the definition of a freelancer?
According to § 18 of the Income Tax Act (EStG), a freelancer is someone who acts independently and performs an activity belonging to special types. If the activity is of a scientific, artistic, literary, teaching or educational nature, it falls within the scope of the freelancer. Especially in the case of freelance jobs such as programmers, a clear classification is not always easy. You should definitely clarify the status in advance with your responsible tax office and/or your tax office. Self-employed activities from other areas actually require a business registration.
Sample invoice for invoices? Better secure!
Of course, easybill also provides you with a template for your documents.

Nevertheless, we expressly point out that these documents are not GoBD-compliant. Here you should play it safe and use an invoice software. Your documents should be unchangeable and if by chance you are forced to make subsequent changes, these should be documented by the software in a traceable manner. You can track this in the activities of your easybill account.
Why is invoicing software worthwhile for freelancers?
Basically, an invoice software is of course worthwhile for everyone who has to write invoices. Alone with regard to the requirements of the GoBD, you should refrain from creating business documents using Word or Excel. As a freelancer, you can take advantage of using recurring invoices for standing orders or even set up an automated dunning process. Save yourself the manual effort of notifying your customers and clients of outstanding invoices.
What's more, you manage all your customers and contacts in the same software and don't have to store them in multiple places. Why exactly should it be easybill for you? easybill also offers the possibility to customize layouts and templates according to your own wishes. Do not underestimate the value of having your own stationery or logos on documents. This is an important part of your marketing that you should not do without.
easybill as an invoice software gives you the additional certainty that you always create your invoices tax compliant and error free. A really important point for the recognition of your sales to the tax office.