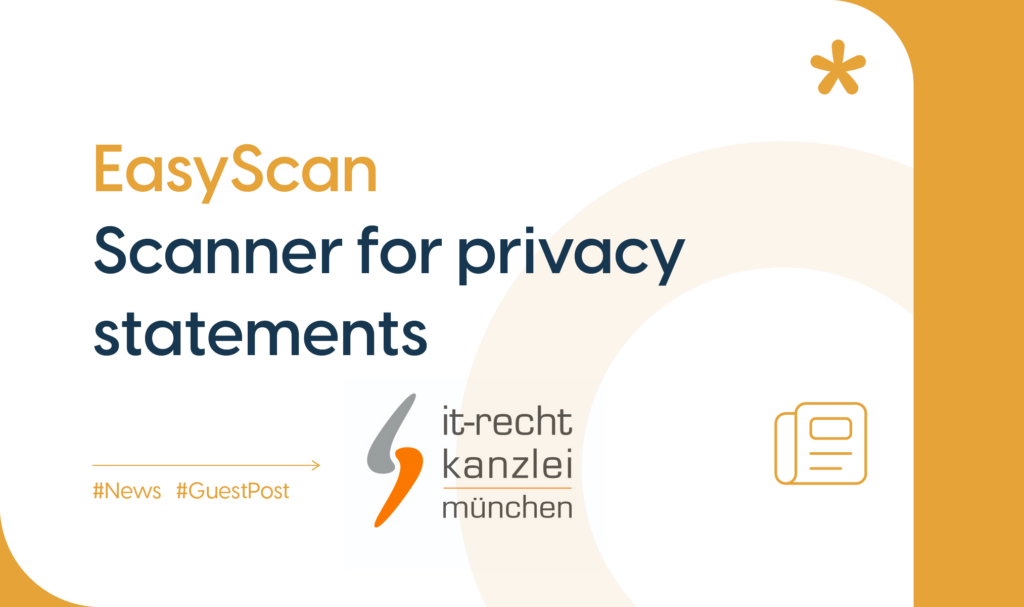 *Guest post: RA Felix Barth, IT-Recht Kanzlei, Munich
Recently, IT-Recht Kanzlei presented its client EasyScan – a fully automated and user-friendly website scanner for the analysis of websites according to data protection law. EasyScan is a proprietary development of IT-Recht Kanzlei.
What you use EasyScan for
Thanks to its ease of use, EasyScan searches the customer's website or online store for services and tools relevant to data protection with just a few clicks. EasyScan already detects over 350 services with remarkable reliability and is continuously developed and updated. EasyScan not only lists the identified services and tools, but also assesses the risk of their legally compliant use.
EasyScan ensures your data protection
But that's not all: Based on the scan results, EasyScan also takes over the extensive configuration of the privacy policy for websites and online stores. This means a considerable reduction of work and time for the user, without neglecting legal security.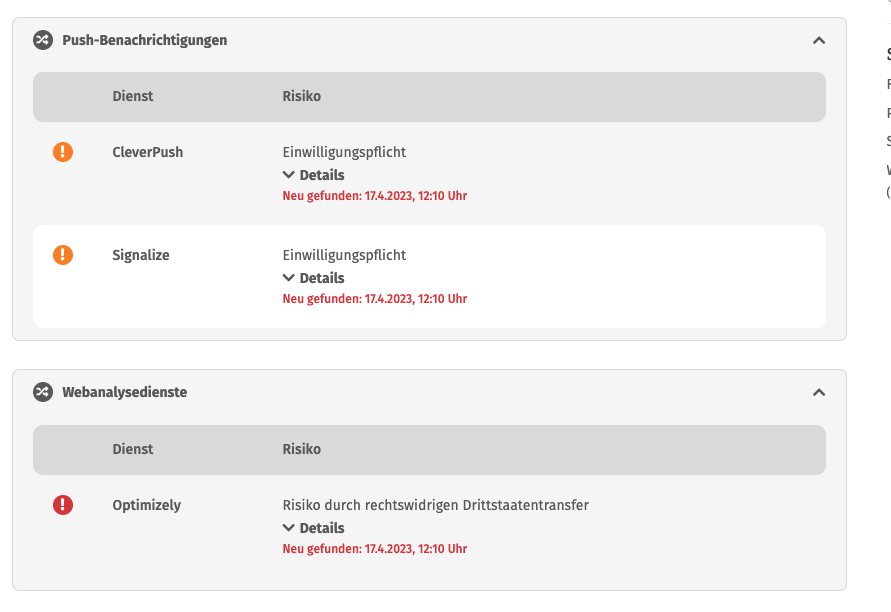 Once set up, EasyScan can perform automated follow-up scans of the website or online store if desired. These are performed regularly, e.g. weekly, and automatically check whether new services or tools have been added or removed. In the event of such changes, customers are notified by e-mail and receive a new proposal for the configuration of their privacy policy.
Summary of the most important functions
So, in summary, it's about the following functions of the scanner:
Review of Internet presences, currently homepages and online stores, for the presence of services relevant to data protection.
Evaluation of the results to determine whether and under what conditions these services can be used in a privacy-compliant manner
Automatic configuration of data privacy statements
This service is also available for numerous foreign language privacy statements. For more information about this innovative tool, please visit: IT-Recht Kanzlei Website-Scanner.
If you would like to take advantage of EasyScan and are not yet a client of IT-Recht Kanzlei, you can find the offers for protection packages (from 5.90 EUR net per month) on the website of the law firm here: https://www.it-recht-kanzlei.de/schutzpakete.html?pid=1/
RA Felix Barth, IT-Recht Kanzlei, Munich
Read also:
Vacation rental invoices: Our 10 points for your checklist
Successful invoicing for small business owners: 7 key facts for your business
Effective invoicing: How easybill-CSV Import helps you create invoices