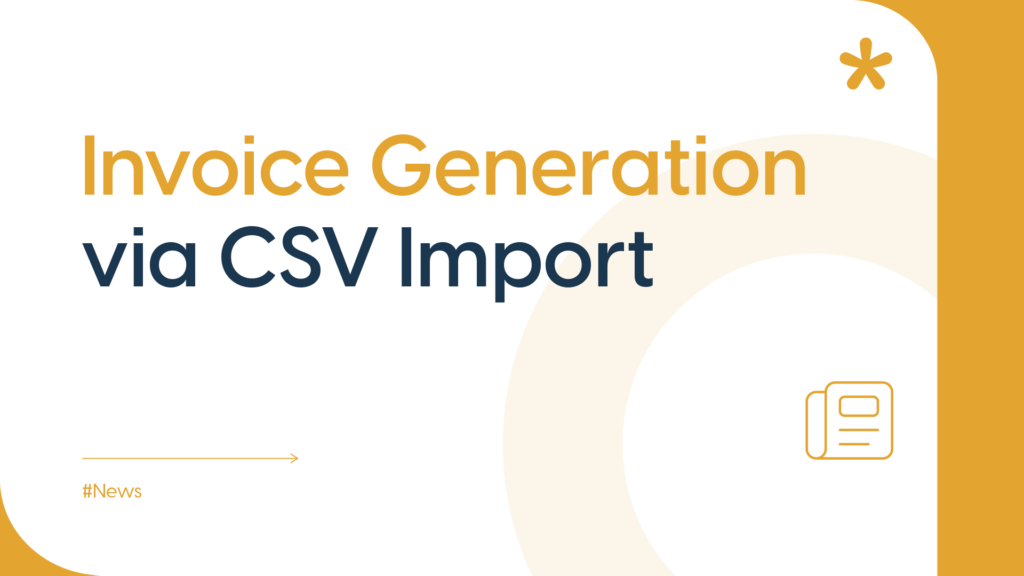 What are the advantages of the easybill-CSV Import? Last week we already introduced our Import Manager to you in the blog. Over 40 store and marketplace connections make life easier for many easybill users every day.
But what if exactly this one store system that you are now using is not represented among the connection options? Here too, we have found a remedy and an optimal solution for you: the easybill-CSV Import.
How does the easybill-CSV Import work?
The basic requirement is of course the CSV format. If you operate an online store that provides you with your order data as a CSV export, this would already be a good basis. The Import Manager has an option of the so-called Custom CSV. You can fill and prepare this Custom CSV with your data according to a predefined scheme, so that the Import Manager can recognize the contents perfectly.

If you now superimpose your shop-generated file and the Custom CSV, the Import Manager can read this file and generate the invoices accordingly.
Most importantly, tax issues such as tax-exempt intra-Community deliveries are also correctly taken into account and shown in the invoices.
An absolute advantage even without e-commerce
Of course, not everything at easybill revolves around e-commerce. Strictly speaking, this accounts for just 50% of our users. Therefore, our CSV import is also suitable for any other company. Let's take an example: You have advertised a lottery or a discount promotion. Many interested parties have responded and taken advantage of your offer at a discounted price.
You now want to send these prospects a collective invoice without having to manually enter all customer data into the invoicing software. This would also take too much time.
So why not create a CSV file directly from your data according to the given scheme? Enter additional information about the customer or even special notes that should be included on the invoice. The generated invoices can then also be sent digitally by e-mail.
Conclusion: easybill CSV Import is an all-rounder
The CSV import is worthwhile for anyone who does not have access to a direct connection to their store or who would like to have many invoices created in one go.
Due to the flexible content and customization options, there are hardly any limits. If you still have questions about the CSV import, please contact our easybill support at any time. We will be happy to assist you in setting up the files.