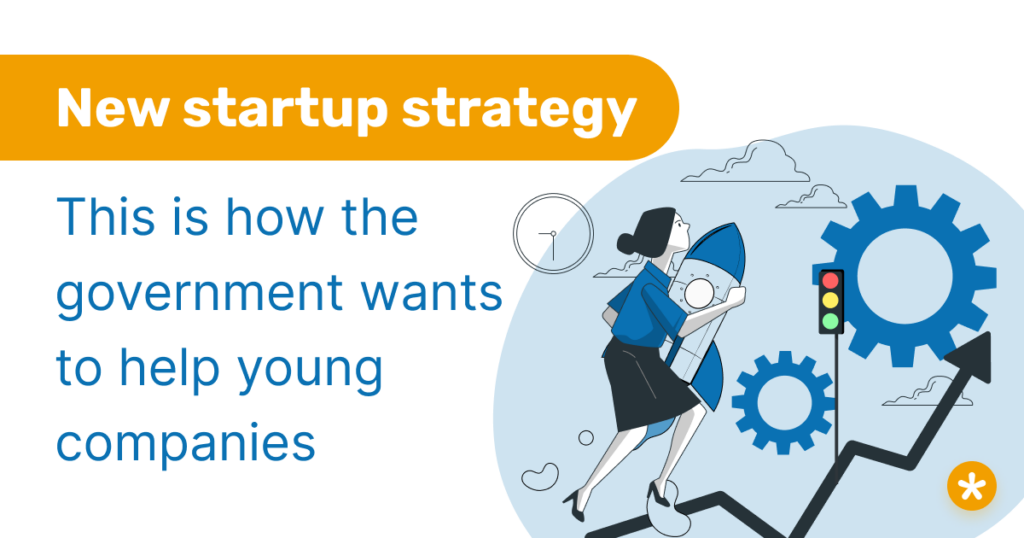 A startup strategy from the German government? What exactly is behind the "new strategy" that would actually still be new in 2022? Financing startups has often been quite difficult after the initial founding phase. A new startup strategy is now intended to change that. The paper presented by Federal Minister of Economics Habeck on this subject contains other innovations for young companies and is intended to strengthen Germany as a business location overall. You can find out more about the specific plans here.
Easier financing for startups
In other countries, such as the USA, Great Britain or Scandinavia, startups have already been financed with venture capital for several years. This capital comes from pension funds or investment funds. Until now, however, this type of financing was not possible in the Federal Republic of Germany due to legal regulations. However, this is now to change, with the help of the new plans. The German government plans to allow pension funds and insurance companies to participate in startups with venture capital. Funding, or the capital received, is probably one of the most important points for people planning to found a startup. But the Federal Ministry of Economics and Climate Protection (BMWK) is planning to make other changes. The strategy paper contains several points that contribute to an improvement in terms of a contemporary startup strategy.
The individual points of the startup strategy at a glance
In addition to the already mentioned point of easier financing, there are to be other facilitations for startups. These include:
Simplified employee search and recruitment
Making employee participation more attractive
Startups that focus on the common good will gain access to more funding tools
Startups becoming more digital
Diversity in startups will be expanded
Foundations of startups from academia will be more easily enabled
Initial public offerings of startups will be simplified
Startups will be given better opportunities in public tenders
With these proposals, the Federal Minister of Economics wants to strengthen startups in Germany. Young companies often struggle with not finding enough or the right employees. Habeck wants to change that by making it easier for these companies to recruit and hire employees from abroad. For example, it should be easier to recognize foreign vocational and university degrees, and immigration law in the IT sector should be examined to see whether the special regulations are currently being fully utilized. Once the employment contract has been signed, of course, this is not the end of the matter. The next step must be to retain the newly acquired talent in the company. This should be made possible, among other things, with a tax reform of employee participation.
Startup association receives proposals positively
In the startup industry, the presented plans of the new startup strategy are well received. Christian Hülsewig, CEO and founder of the logistics company Schüttflix, commented positively on the paper, according to the FAZ. He considers the draft to be very important for the industry overall. And there is also much praise for the proposals from the "Startup Verband".
However, one must of course wait and see how the planned changes will hold up in reality. After all, there have already been repeated legislative proposals in the past that could not be implemented in practice as planned. However, it would be desirable for Germany as a business location if things turned out differently this time.
Read also:
5 Tips to Make the Workplace LGBTQ+ Friendly
Writing invoices in the marketplace: A bad idea!
Switch bank account reconciliation from finleap connect to FinAPI (in german)
Or watch our latest video on easybill TV (in german):
Onee-Stop-Shop (OSS) Verfahren – einfach erklärt