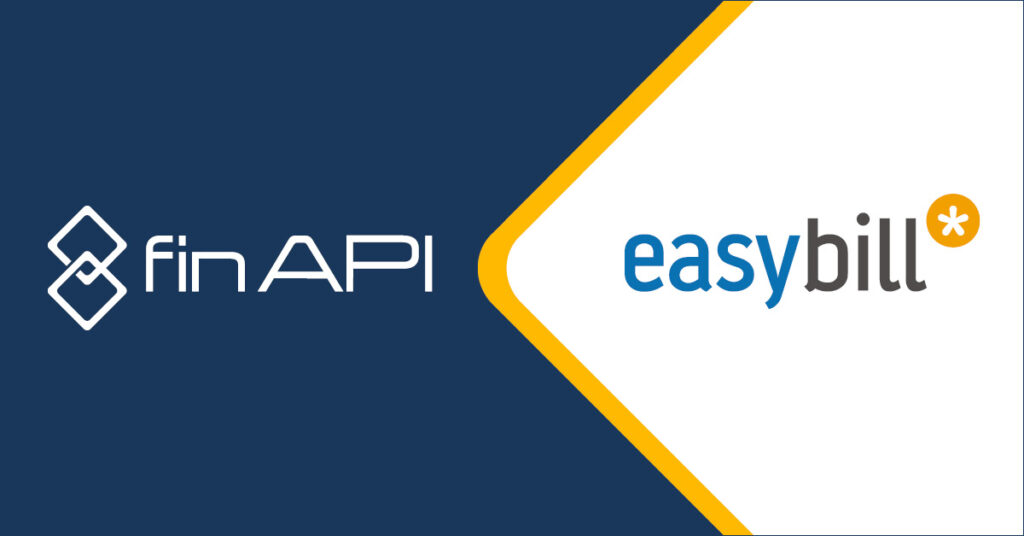 From the offer to the receipt of payment, companies have to deal with a lot of paperwork. As a cloud-based invoicing software, easybill offers the perfect solution for small and medium-sized enterprises (SMEs) and self-employed people to avoid precisely this paperwork. With the help of the software, users can create offers, order confirmations, invoices or reminders in no time at all and send them directly.
For automated payment reconciliation, you can link your bank account directly with easybill via our partner finAPI to assign the payments received to the open invoices. This saves time and is easy to use even without prior knowledge of accounting.
Continuous further development also in banking and payment transactions
At easybill, updates and improvements to the invoicing software are a matter of course. This includes ensuring that the software is always up to date with current tax law, but also that the functions continue to develop in line with market conditions and customer requirements.
In recent years, banking and the payment behavior of customers have changed a lot. Payments are increasingly being made via PayPal or by credit card. Many companies no longer keep their business account with one of the large traditional banks, but use direct banks or neobanks, such as N26, Revolut, Qonto or Bunq. This was one of the reasons why easybill was looking for a new provider for the bank interface and chose finAPI.
finAPI is new partner for payment reconciliation
Via the finAPI interface, customers can now connect credit card accounts or the PayPal business account with easybill in addition to their bank account and use them for automated payment reconciliation. The connection of a bank account via finAPI is done easily, quickly and securely via the finAPI webform with a login in online banking.
✔ Connection of bank accounts
✔ Connection of credit card accounts
✔ Connection of PayPal business accounts
✔ Automated assignment of payments
In your invoice software, you have the options to set up a filter before importing the bank data so that, for example, only incoming payments are imported for automated payment reconciliation with the open invoices. How this works exactly is explained by easybill in this short video or in the easybill help center.
"With this new partnership, we are meeting the requirements and wishes of our
customers for further functions and improvements in the banking module. Via finAPI
our customers can now reliably connect virtually any bank in Germany and Austria, as well as credit card accounts and PayPal.
also reliably connect credit card accounts and PayPal. This was one of the reasons
why we decided to switch to finAPI."

Marcus Keyser, Head Of Support bei easybill GmbH
finAPI will also be a partner for direct debit collection in the future
In the future, it will be possible for users to collect direct debits directly via the finAPI interface. Creating, downloading and manually sending a SEPA XML file to the bank will no longer be necessary in the future thanks to finAPI. You can find out directly from easybill when direct debit collection via finAPI will be available in the invoicing software.
About finAPI
finAPI GmbH is one of Germany's leading open banking providers and is licensed by BaFin as an account information and payment initiation service. The Munich-based company has been developing and implementing sophisticated software and solutions for aggregating and analyzing financial data since 2008. The focus is on the product areas Open Banking, Data Intelligence, KYC and Payment. Customers already include over 300 companies from a wide range of industries, including banks, financial service providers, fintechs, insurance companies and software providers. www.finapi.io