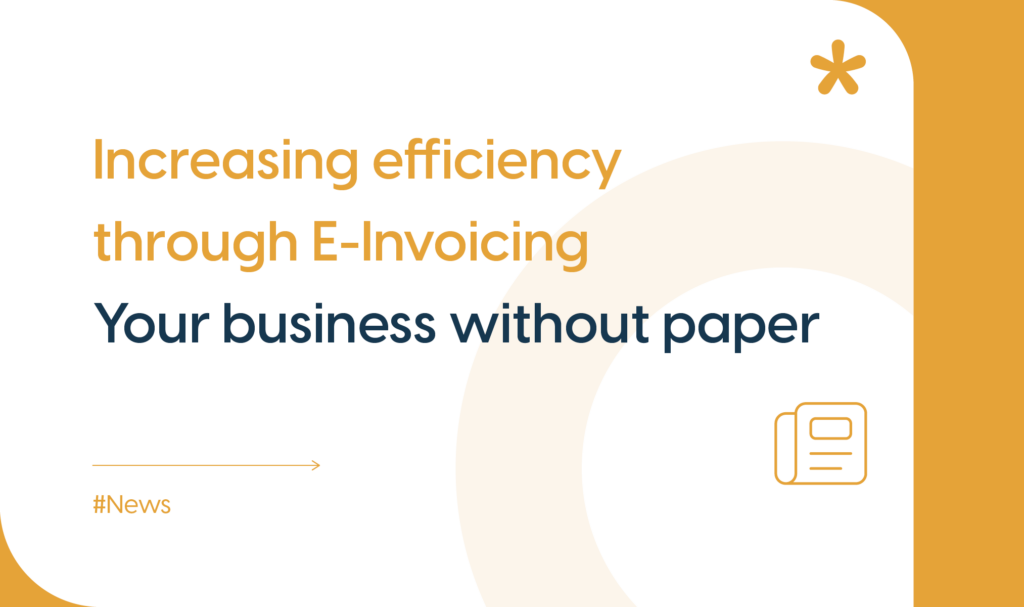 Digitization has taken the business world by storm, and companies are faced with the challenge of optimizing their processes in order to remain competitive. In this blog post, we will focus on one important aspect of digitization: the adoption of e-invoicing in B2B companies. Learn why switching from paper invoices to e-invoices is a meaningful efficiency improvement for your company.
The advantages of e-invoices
Switching from paper invoices to e-invoices offers numerous benefits that can significantly increase efficiency in your business. Here are some of the most important reasons:
#1 Faster processing
E-invoices can be automatically imported and processed in your system. This eliminates time-consuming manual data entry and significantly speeds up the entire invoicing process. Your employees can focus on more valuable tasks instead of dealing with paperwork.
#2 Reduced error rate
Automation not only reduces processing time, but also minimizes human error. E-invoices are accurate and consistent, resulting in fewer errors and queries. This not only saves time, but also money.
#3 Cost saving
Paper invoices incur significant costs for printing, postage and storage. Switching to e-invoices means a significant reduction in these expenses. Not only do you save money, but you also help protect the environment.
Compliance and legal aspects
Legal compliance is critical when implementing e-invoicing. In many countries, e-invoices are recognized by law and make it easier to document and store invoices. It's important to learn about the applicable regulations in your country and ensure that your organization is compliant with legal requirements.
Integration into existing systems
Integrating e-invoicing with your existing accounting and ERP systems can be challenging initially, but the long-term benefits far outweigh the initial efforts. Modern e-invoicing solutions typically offer interfaces and integration tools to facilitate implementation.
Data security and data protection
The security of your company data is of paramount importance. When switching to e-billing, it is important to ensure that your systems and processes meet the highest standards of data protection and data security. This includes encrypting data and protecting it from unauthorized access.
Conclusion
Switching from paper invoices to e-invoices is an important step towards increasing efficiency in B2B companies. The benefits in terms of time savings, error reduction, cost savings and environmental protection are compelling. However, companies should ensure that they meet regulatory requirements and take appropriate security measures. Investing in e-invoicing solutions can offer significant long-term benefits and position your business well for the future. Make the shift to a more efficient and environmentally conscious business by leaving paper invoices behind and implementing e-invoicing.
Read also:
How customer experience can increase the sales of your online store
Invoices in ZUFeRD format (german help center)
Secure dunning for small businesses: tips and tricks for effective dunning management