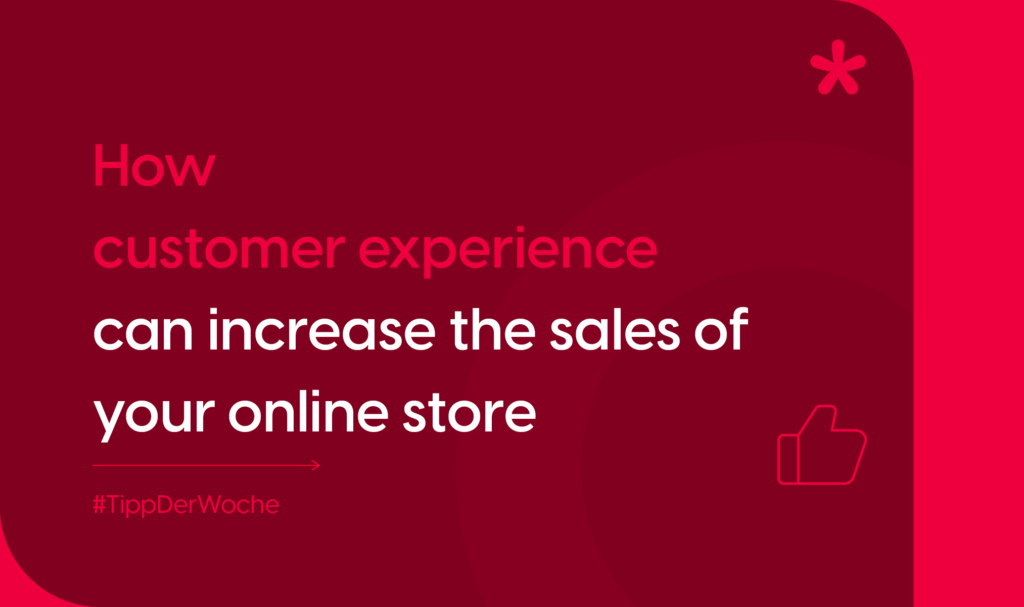 The importance of customer experience to the success of an online store cannot be overstated. In today's digital world, where customers can literally switch to another supplier at the touch of a button, it is crucial that your online store not only sells products, but also offers an outstanding shopping experience.
Why? Because a positive customer experience can increase your sales, and significantly. In this blog post, we'll show you how customer experience affects sales in your online store and what actions you can take to improve it.
1. First impression matters
The first impression a customer gets of your online store can be crucial. An appealing and user-friendly web design is key. Make sure your website is easy to navigate, uses appealing product images, and provides clear information about prices, shipping costs, and return policies. If customers have trouble navigating your site or information is not easily accessible, they are likely to bounce and shop elsewhere.
2. Fast loading times are essential for convinced customer experience
No one likes to wait for a slow-loading website. Customers' patience is limited and if your page takes too long to open, potential buyers will get impatient and leave your store. Fast loading times are therefore crucial to the success of your online store. Make sure your website is well optimized and hosted on fast servers to ensure a smooth user experience.
3. Personalization and recommendations
One of the strengths of online retail is the ability to customize the shopping experience for each customer. Use data and analytics to make personalized recommendations. For example, if a customer is searching for a specific product, you can suggest similar or complementary items. This increases the likelihood that the customer will buy more from your store, thus increasing your sales.
4. Excellent customer service
Customer service is a cornerstone of a positive customer experience. Make sure your customers can easily contact you, whether via chat, email, or phone. Respond quickly to inquiries and resolve issues efficiently.
A satisfied customer is more likely to buy from you again and recommend your business to others.
5. Evaluations and social proof of ccustomer experience
Customers trust the opinions of other customers. Therefore, display reviews and testimonials on your website. This creates trust and can positively influence the purchase decision. When your products and service are praised by others, the likelihood of new customers buying from you increases.
6. A smooth checkout process
A complicated and lengthy checkout process can frustrate customers and cause them to abandon their purchases. Simplify the checkout process in your online store, offer different payment options. Also, make it easy for customers to enter coupon codes or discounts. The simpler the checkout process, the more likely customers are to complete their purchases.
7. Transparent invoices promptly after purchase
Don't wait too long to create invoices. Automated processes, such as the import of orders via the easybill Import Manager, make the effort easier for you. Your customer is satisfied when he proactively receives an invoice. Don't wait until the effort arises on the customer's side and you are asked for an invoice.
Pick up a positive review here as well by getting ahead of the customer and sending him all the data and documents he needs. easybill supports you in automating your invoices and delivery bills.
Conclusion
Overall, an outstanding customer experience can significantly increase your sales. Invest in improving your online store to ensure that customers not only buy products, but also enjoy a positive shopping experience. In the long run, satisfied customers will become repeat customers and ambassadors for your business, helping to further increase your sales. Remember, a satisfied customer is a loyal customer who will keep coming back and recommending your store.
Read also:
Priceless Updates
Secure dunning for small businesses: tips and tricks for effective dunning management
Import Avocadostore into easybill