Erfolgsgeschichte
AWEOS GmbH
Industry

Advertising agency
Location

Solingen
Target

Digitization and optimization of internal processes
Target group

B2B
Lösung
Write invoices, quotations and delivery bills - quickly, securely and mobile in the cloud.
40% less time spent – the easybill success story of the digital agency aweos
Melanie Doughty

Online Marketing Managerin, Authorized signatory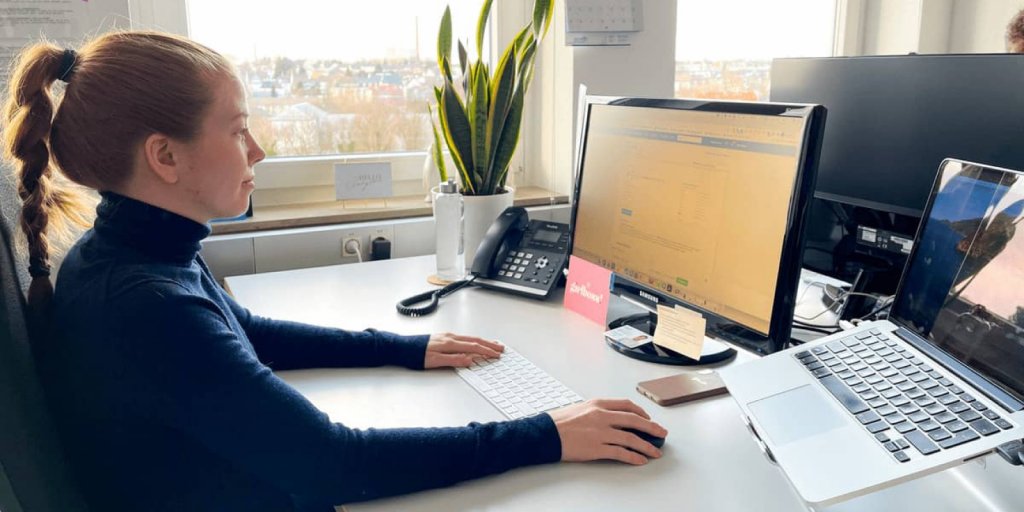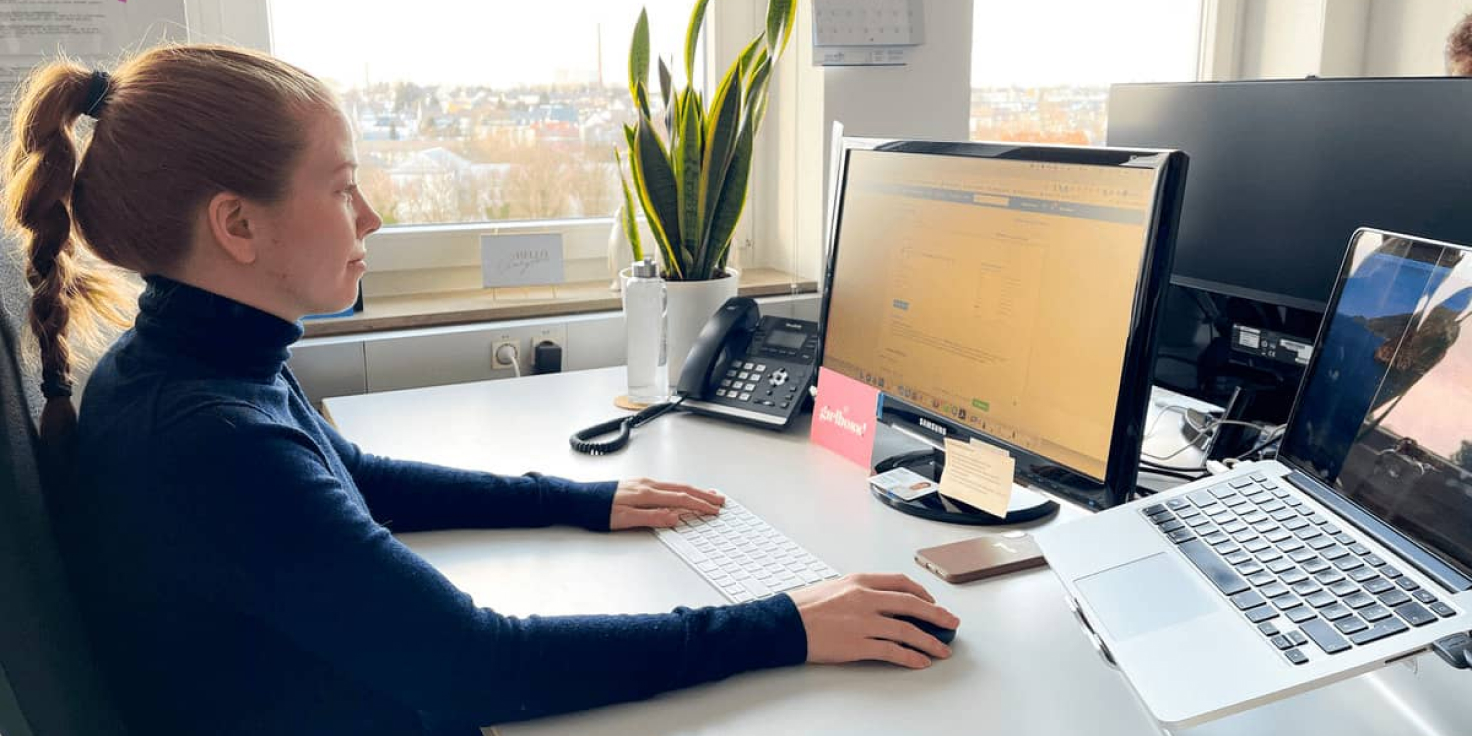 Accounting without easybill
Swearing, hours of effort, rigid processes and the look of a Windows program from 1990. Sounds like a horror story? That's what accounting with Nuremberg accounting program was for us, too.
The topic of accounting quickly became a very unpopular item on the agenda when our digital agency was founded in 2014. In fact, it went so far that offers were made outside the program, as it was agreed that such a layout could not be expected of a digital agency client.
"There was a moment in the summer of 2015 when I was standing at the open window cursing and a co-worker yelled at me "Don't do it!" because we were at the end of our rope with the current accounting program and our patience" – jokes CEO Christos Papadopoulos.
Accounting in the 21st century
We really needed a solution that would move us forward in accounting, save time, costs and nerves. Through research we came across easybill. We were particularly impressed by points such as:
the API with the possibility to connect own programs,
the neat and appealing presentation of offers and
convinced the possibility to have repeat invoices generated automatically.

We have been in contact with easybill support a few times to set up the invoice tool, and they were always quick and helpful. This allowed us to quickly implement the first tasks with the easybill invoice program.
40% time saving with easybill
We have fully integrated easybill into our internal processes. The tool was connected to specially programmed web applications, which we use to manage our customers and projects. At the same time, our team learned very quickly to work with the stored templates within easybill. In the end, we are able to implement all accounting tasks (creating invoices and quotations, managing existing document, entering and modifying repeat invoices) with a time saving of 40% compared to the previous working time.
Advantages of the easybill invoice tool
Flexibility and modernity:
easybill has become the epitome of a modern invoicing tool for us, at a time when we already thought that such a company did not exist in the accounting industry. Just recently, the changeover of VAT in Germany again clearly demonstrated how quickly and flexibly adjustments are played out within easybill and are made available to the customer without errors. The same was possible with the Nuremberg provider, for example, only very late and in a complicated way.
API Key – REST interface:
With the ability to connect easybill to many of our programs via API, our accounting tasks have now been seamlessly integrated into our processes. This was previously not possible due to very rigid processes and guidelines of competing accounting programs.
Visually appealing, clearly arranged offers:
Our offers can be designed with the help of saved templates for each service not only super fast, but also visually appealing. We can upload our own templates in the CI (corporate design) of our digital agency and also configure the fields manually.
Recurring invoices with automatic dispatch:
Since we work on a monthly basis, sending all invoices before easybill was a mammoth task that tied up an enormous amount of time. Now, with easybill, we simply enter all new services once with an invoice and this is automatically sent to the customer at the selected time and interval.
---
Melanie Doughty is Online Marketing Manager and authorized signatory of the Digitalagentur AWEOS. The digital agency from Solingen supports companies from the DACH region in the areas of web design, SEO and SEA.
---
Our customers love us
easybill experience
---
More success stories from our customers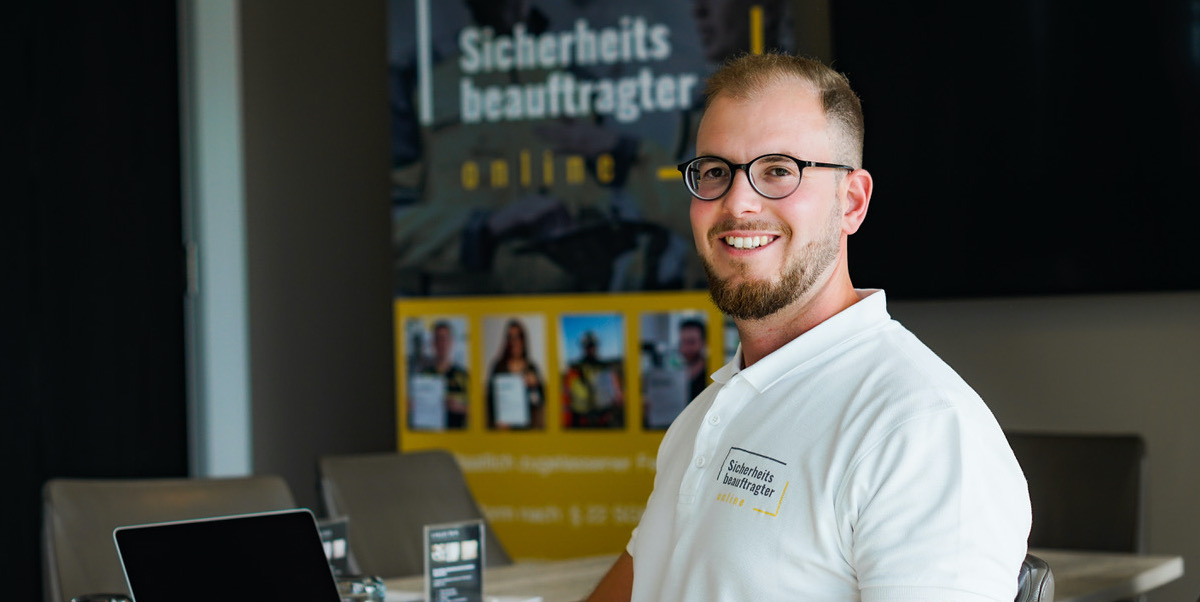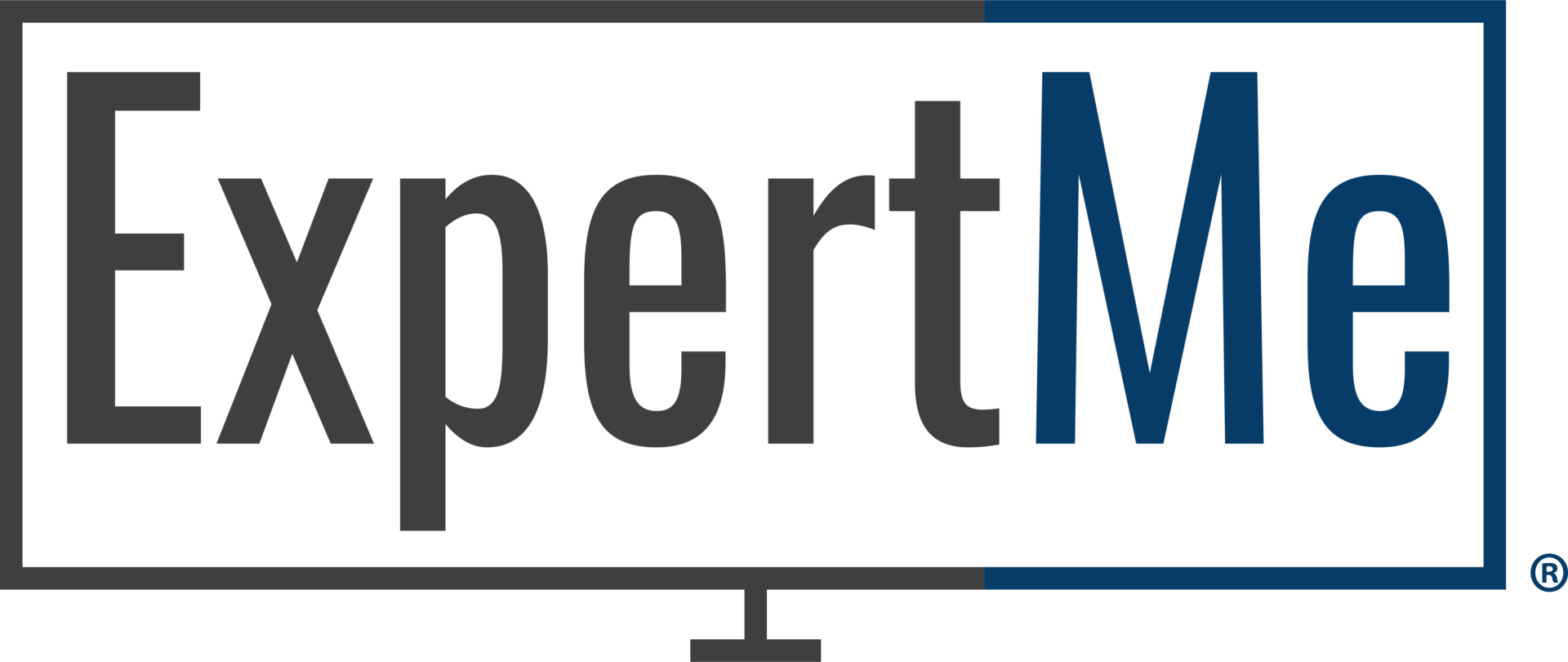 Digital trainings for safety specialists and safety officers.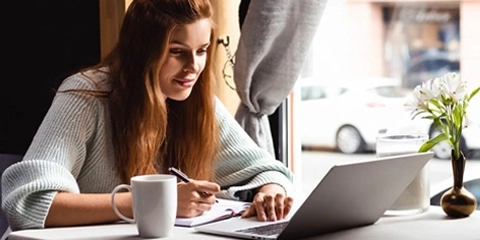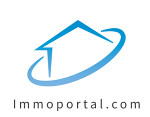 immoportal.com uses easybill to simplify the entire invoicing process.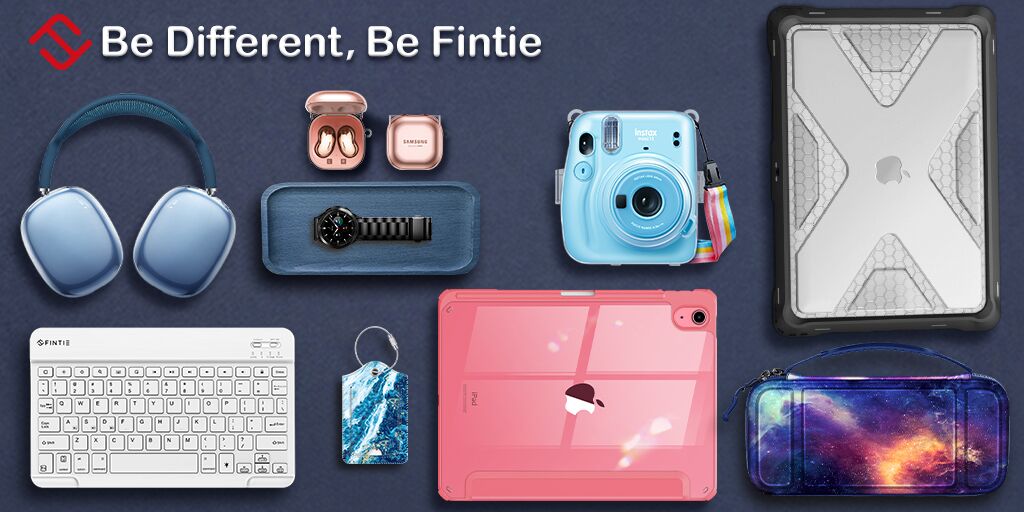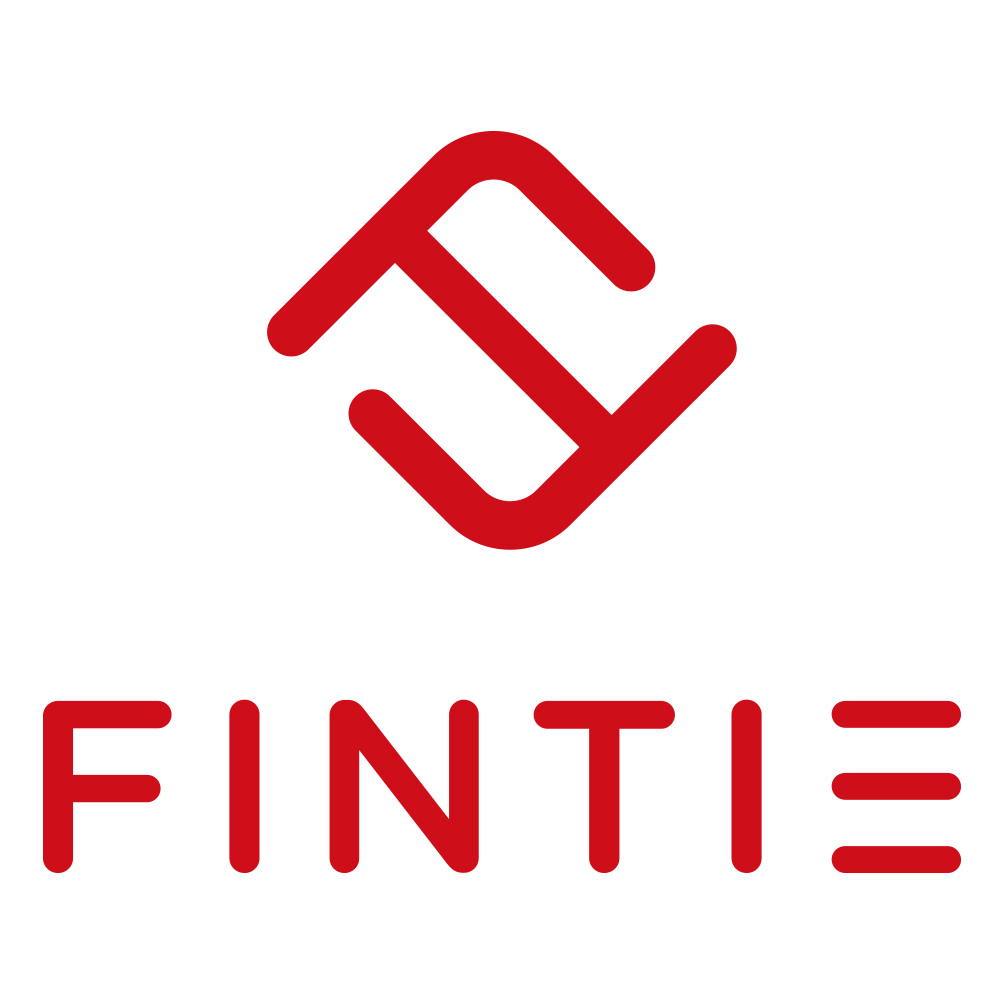 easybill – an all-round solution for Marketplace sellers Pik Chun Lai CEO, Synluck GmbH – Sales partner of Fintie LLC Europe-wide distribution in online trade As the exclusive authorized sales partner of the Fintie Group, we, Synluck GmbH, are the operator of an internationally active e-commerce company. We distribute our more than 3,000 articles from…