Do you still use another type of invoicing? In the worst case, do you still write your invoices by hand? Unfortunately, we still hear this in our daily support phone calls. In 2022 this doesn't have to be the case anymore and enough requirements from tax offices or the tax authorities reflect the necessity for every entrepreneur to switch to an invoice software sooner or later. We would like to summarize the most important aspects for you in this blog.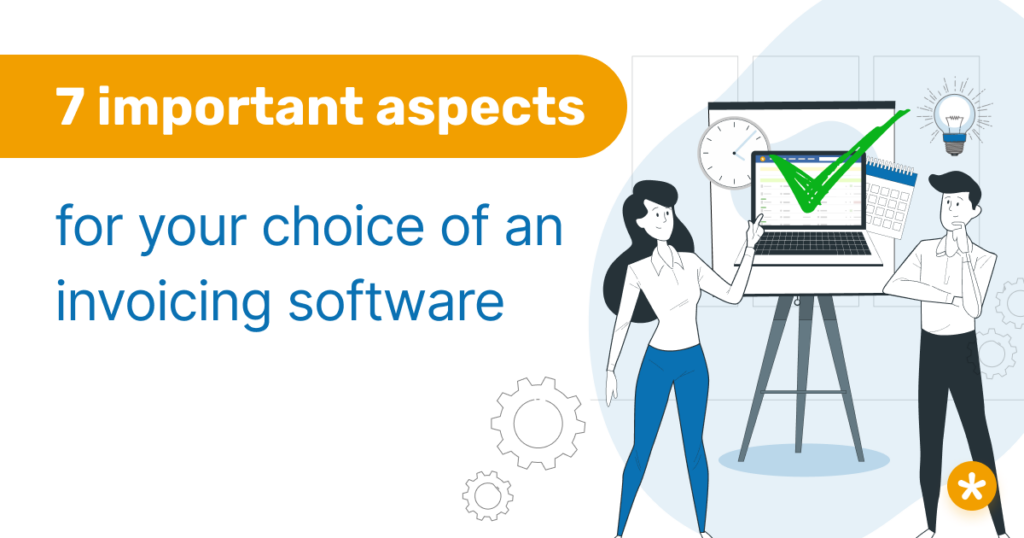 Top 1. easybill allows you to create your invoices in 4 steps.
Have you been put off using an invoicing software because you don't know how time-consuming it is to set up or create the invoice itself? We can absolutely understand your concerns. Through our many years of experience and the direct and very close contact with our customers, we know exactly about these concerns. But easybill is different. easybill puts a high focus on efficient work. Do you have a stressful workday? Then your invoicing software will not be an additional burden, but will gladly take the load off you. You are not the most computer affine person in the world? easybill is there for everyone and also designed for the needs of everyone. We keep it easy, we promise!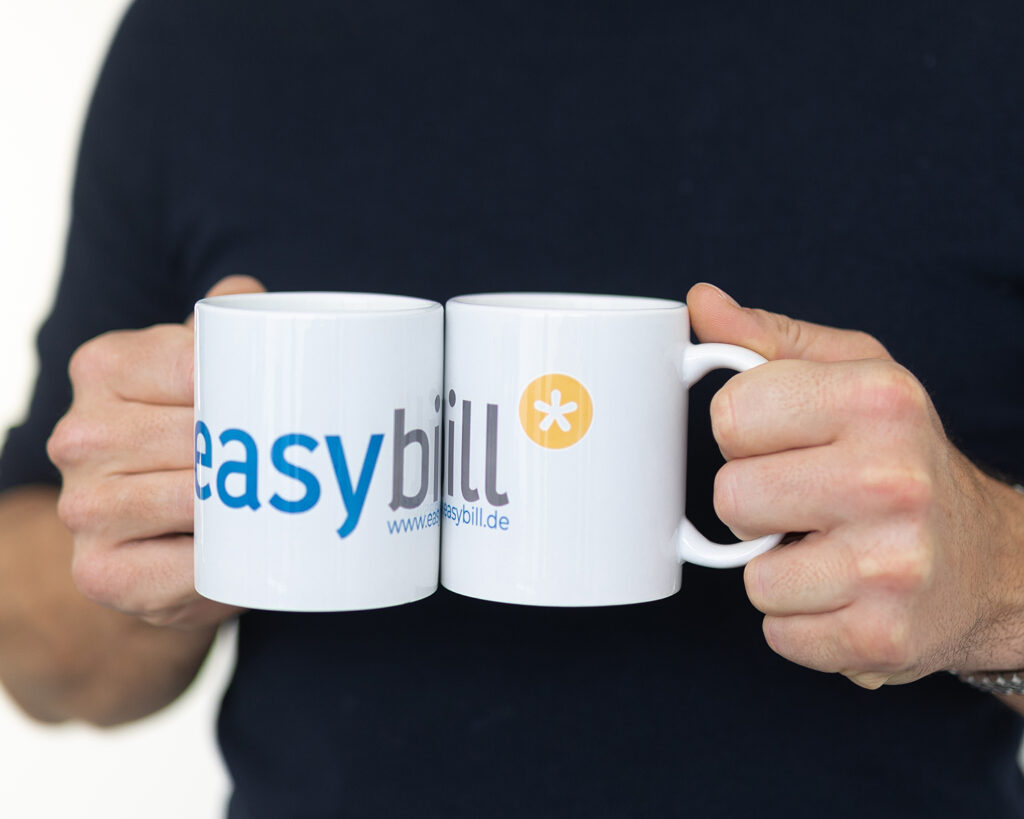 Top 2. intuitive operation allows work without detailed instructions.
easybill does not leave you alone. Neither our software, nor our outstanding support. The intuitive user interface guides you through the creation of an invoice.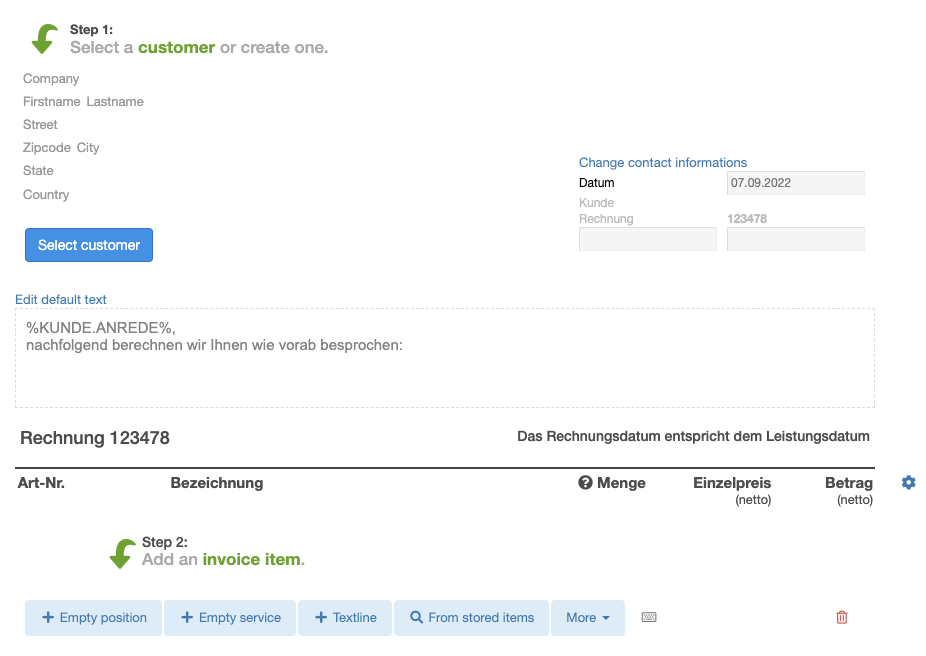 And what if you get stuck? Then you already know the multitude of our help channels, through which we assure you of our fullest support at all times.
Top 3. Faster than your pen. Finish an invoice with a click.
Are you a staunch advocate of pen and paper? You may be – but please not for your invoices. Your tax office will thank you if you consider using a computer for your invoices. And if you're going to take that step, why not do it directly with invoicing software instead of common programs like Microsoft Word or Excel? It is not witchcraft to create an invoice. Even if you have never dealt with the subject of bookkeeping, accounting or taxes, easybill is the perfect companion at your side to take away these worries.
Top 4. easybill is always ready for use: on the computer, laptop or even tablet.
You have earned a vacation. Nevertheless, it can of course happen that you would have to quickly issue an invoice during your well-deserved vacation. The liquidity for your company is as important as the rest in your vacation for you. Use your invoicing software on your laptop or tablet, even if you're just lounging by the pool. The time expenditure of less than 2 minutes is well worth the investment, if afterwards you can devote yourself all the more relaxed to the beautiful things in life again. easybill makes you location-independent and free. Take easybill with you on your travels without perceiving it as a nuisance. We promise to stay discreetly in the background.
Top 5. available around the clock – a matter of course for easybill.
Maintenance work, updates and the like often hold up other programs and are extremely annoying, even if necessary. easybill not only offers you free updates, which are provided quasi non-stop by us in the background, without you noticing it. The accessibility of easybill remains unaffected. Planned downtimes do not exist. Organize your time according to your own wishes and access your account whenever you want. Are you more of a "night owl"? No problem. Log in and do important work in easybill. You have a question? Use the support request to set up a callback for the next morning or send us your question by e-mail. Our support team will contact you directly the next morning.
Top 6. access thanks to cloud also for employees in the home office.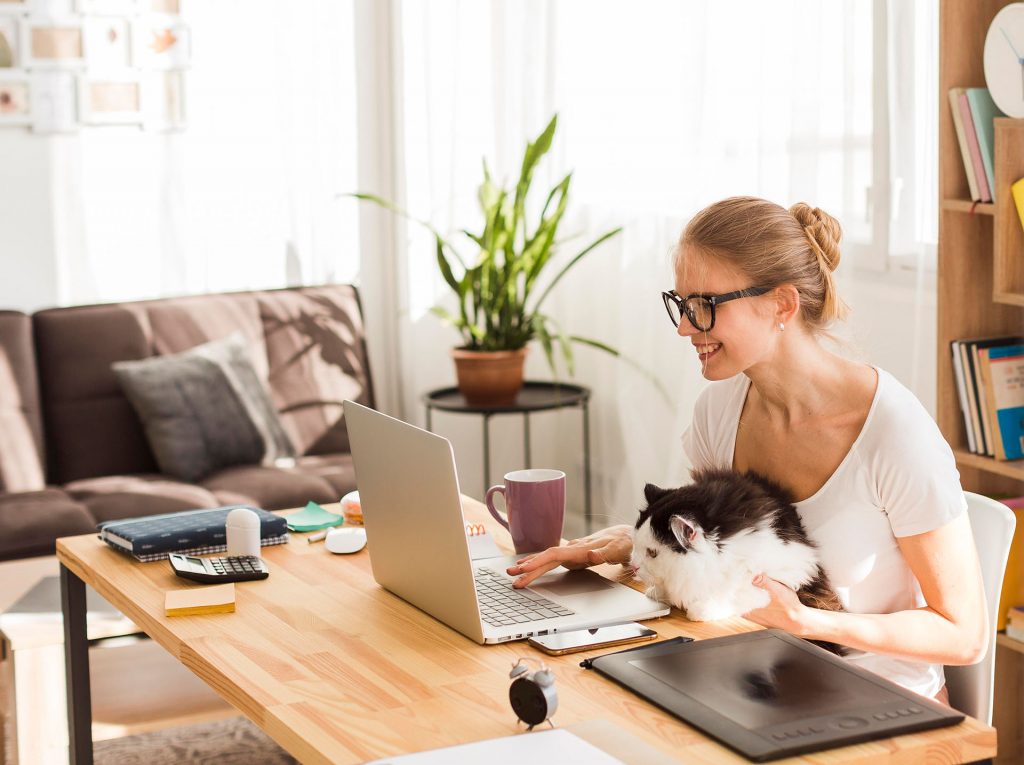 Especially nowadays and in the last two years, many entrepreneurs have realized how important it is to be able to grant employees the freedom to implement their work in the home office. Of course, this is absolutely industry-dependent, but many solutions have nevertheless been found that may have seemed unthinkable before the pandemic. Working in the cloud also allows your employees to access invoicing software from home. A huge advantage over having the software installed on a specific computer.
Top 7. easybill offers you maximum security with minimum effort
Are you part of the "Security" team? We are too! Put your doubts about the cloud to one side. easybill uses state-of-the-art technology to ensure that your data and that of your customers is always secure. No login is possible without a second factor – sometimes a bit annoying, but absolutely secure at all times. The security of your data and your satisfaction have the highest priority for us. Therefore, you don't have to actively do anything for either, but leave the work to us. We take care of both every day: security and satisfaction of our customers.
Do you have any other questions? Contact our support team now and let's find a solution together.