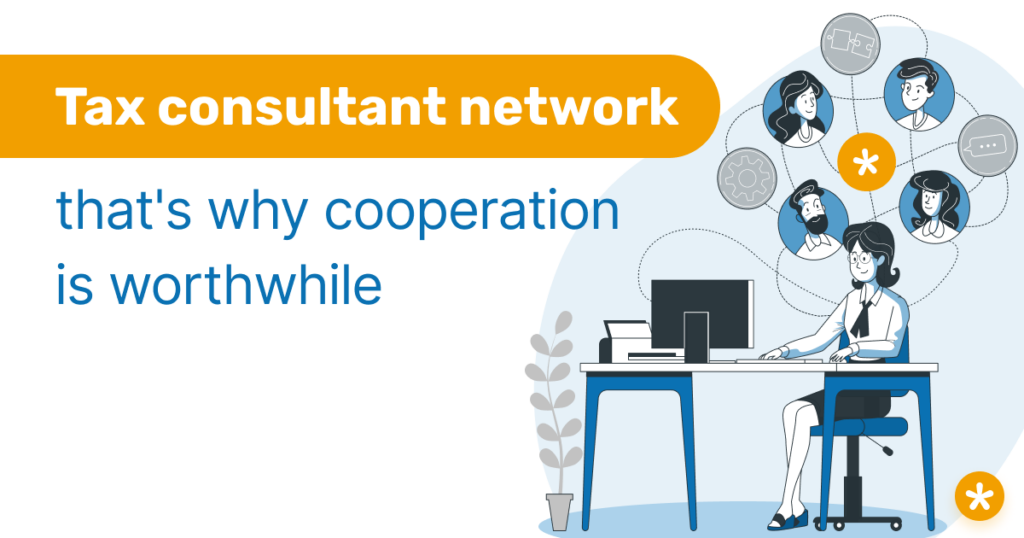 Why is easybill introducing a tax advisor network? Background: Are you currently still in the start-up phase of your new company? Or you are already on the market with your established company, but are now getting into e-commerce? As an easybill customer, you are of course familiar with our view that we always recommend working with a tax consultant. For many smaller companies, especially in the initial phase, it is of course often a question of cost whether to leave areas such as payroll and financial accounting in external hands. Many decide to do the bookkeeping themselves. Often, however, savings are made at the wrong end.
Why you should involve a tax consultant
You want to hear the short version? Because it will save you time and money. The years of experience of our easybill support team have shown time and again that entrepreneurs who do their own accounting are often overloaded with tasks. Account assignments are not exactly clear, vouchers are incorrectly assigned, you are not up to date with taxation, etc. We can extend the list as long as you like. Do you dare to know the endless regulations of cross-border trade of goods within the EU? Or to have all the One-Stop-Shop requirements on your screen?
In the end, it often ends in an extremely high workload when the tax office finds fault with bookings and necessary corrections have to be made. Because from here on, at the latest, the work has to be tackled twice. It still cost you money, because the wages of your employees or your own hourly wage as a company owner could be used for much more sensible things.
The easybill tax consultant network
In order to provide you with a little support here, easybill has continued to expand its own network of tax consultants over the past few months. Our support team is often asked on the phone if we can give out a contact. Whether we know a tax consultant who is familiar with e-commerce or a law firm that specializes in stationary trade or crafts. We are happy to share these contacts with you!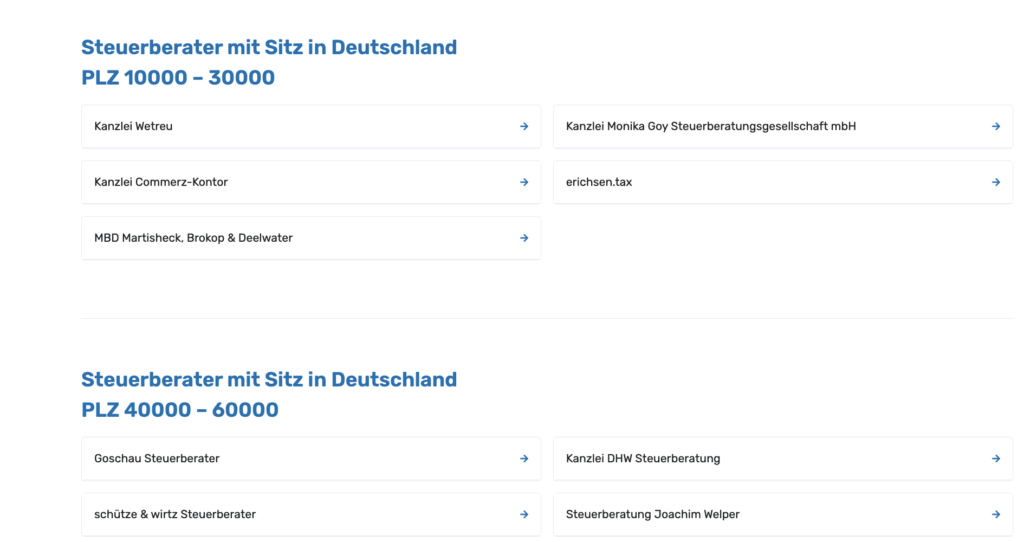 Many tax offices are enthusiastic easybill users. They absolutely appreciate the advantage of individual preliminary account assignments, DATEV interface and export functions of the software. They recommend the software to their clients, so that both sides benefit from the advantages. Thus, our tax consultant network does not only consist of pure contact data, but is based on actual law firms that know and appreciate the software.
Are you still looking for a tax advisor who is preferably from your direct vicinity? Our network is broken down by postal code, so you can narrow down your search directly. Not only companies with headquarters in Germany get their money's worth here, because the network is already expanding to Austria. Austrian tax offices that use BMD as their software can achieve the same benefits via the DATEV module as German tax offices that use DATEV.
Listing desire as a law firm?
You are not a company but a tax firm and you just feel addressed? You know easybill and your clients are just as enthusiastic as you are? Take advantage of our offer and let yourself be listed in our network. Other customers will also appreciate working successfully with you. Please contact us via our easybill partner management. Tell us about your wish to be listed in the tax consultant network. Send us your logo and a short description of what your tax office is about. And, if applicable, tell us what industry you specialize in.